By David Moye of The Huffington Post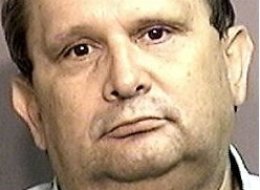 A church leader in Roach, Missouri, is out of a job after being arrested for allegedly trying to arrange a sexual encounter with a dog.
Jerald Hill, 56, was arrested Tuesday on suspicion of attempted unlawful sex with an animal and attempted animal abuse.
Authorities began investigating Hill after the Boone County Sheriff's Department Cyber Crimes Task Force got a tip about a Craigslist post by a man looking for two types of animals for sex.
One of the chosen animals was a dog, but investigators declined to mention the other type of animal, the Columbia Tribune reports.
An undercover detective contacted Hill by email and offered a dog for sex. The two then arranged a meeting in Columbia. When Hill arrived, he was arrested without incident, according to CBS St. Louis.
Hill was released after paying $1,000 bail.
The allegations have had a negative effect on Hill's job as the CEO of the Windermere Baptist Conference Center.
A day after Hill's arrest, church leaders released a statement saying that the organization is "concerned for the well-being of Jerry," but will meet next week to start "the process of looking for a new president and CEO," according toAPBnews.com.