Floral Pumas and See-Through Black Panties
Ever since I did the Syntribation blog I quit wearing panties. It makes masturbating at work so much easier. But sometimes my dresses are a bit short so I have started wearing yoga boy shorts. This time around I have my Green Yoga Shorts with No Panties and my husband loves it!
The obligatory spiel about this section and our goal: I'll try to keep these selfies limited to new outfits, panties, and ideas, rather than the exact same poses and panties every day. Thankfully, I do change my panties! Unfortunately, until I learn how to stretch and morph my body into alien-like positions, I am a bit limited at what I can do with my camera! Either way, hopefully you guys have a great week and enjoy another edition of our naughty selfies.
Dear Naughty Selfie Diary: Floral Pumas and See-Through Black Panties
It wasn't clickbait! They are see-through black panties! But I also have a thick black bush. so now you know what a thick bush looks like with see-through black panties?! I picked up the Pumas at a thrift shop and absolutely love them. My husband asked for some selfies so I ran to the bathroom at work and took a few pics for him. As always, I decided to share on the blog. Believe it or not, I believe one day we will look back on these and smile. I think they are sexy and cute, but not too bad that I'd be embarrassed.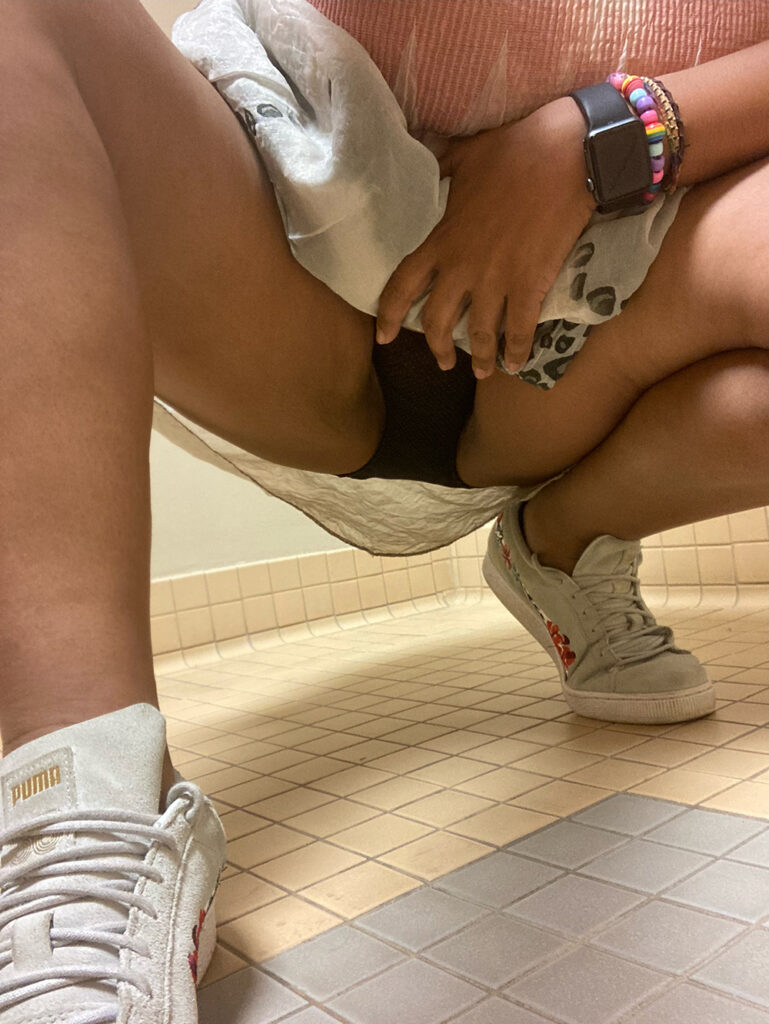 ---
You can check out all my naughty selfies here!