Adultsmart Blog provides sex positive information that can be used to enhance your sexual lifestyle. Bringing to you at least 1 new article a day. Content is all original and authentically written from personal experiences and professional knowledge….
We are currently adding links to our Sex Blog Collective list. We are putting the list in alphabetical order, not in an order of top ranked or best, because "best" is subjective. So read for yourself and decide what type of sex blog you prefer. No blog below sponsors or has any affiliation with our page in any way.
We are constantly reviewing and removing blogs that are inactive or no longer releasing content that is anything other than trying to get you to purchase sex toys through affiliation links.
If you have a sex blog that you are working on and have blogs dating back for at least a year, please contact us so we can review and possibly share your blog here. We will not add hook-up sites, sex toy stores (contact us for reviews if you want us to list your store via a review), websites with excessive ads or pop-ups, blogs with little to no content, and blogs that are no longer updated.
THE SEX BLOGGING COLLECTIVE
---
---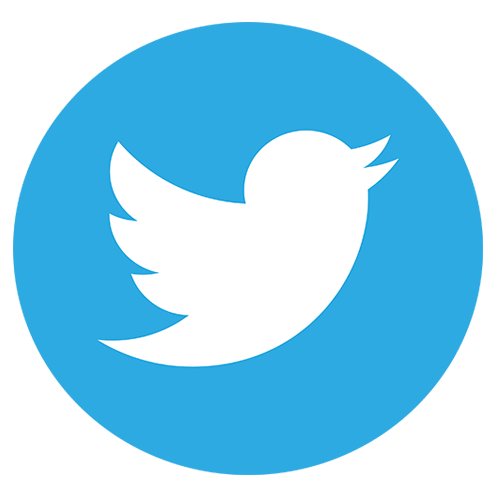 A clear eyed look at the world
A personal mix of memoir, journaling and creative erotic photography
---
AdultBlog.io is a new blog run by Daniel Hayden, an adult industry expert who is sharing his tips and tricks on how to succeed in the world of online porn.
---
Adultsmart Blog provides sex positive information that can be used to enhance your sexual lifestyle. Bringing to you at least 1 new article a day. Content is all original and authentically written from personal experiences and professional knowledge….
---
The creator of this blog has passed away, but we loved her content. Great site with a lot of good content. We have supported each other's blogs since the beginning and I'd suggest if you enjoy a good blog, you read this page. Long time friend and supporter of sexblogging.com.
---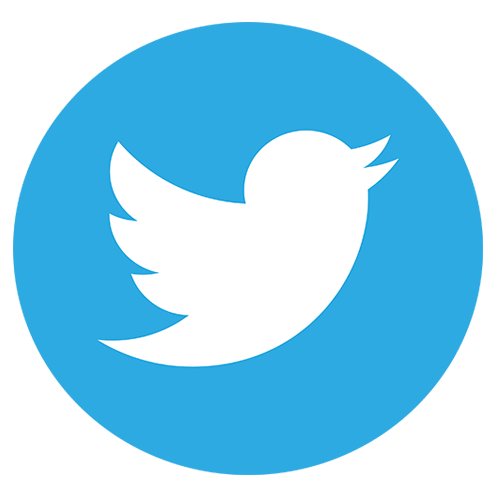 A Kinky Autistic is written and run solely by me, Morgan Peschek. I explore autism and kink (naturally) and the intersections between disability, queerness, sluttiness and more through personal essays, erotica and the occasional cute selfie.
---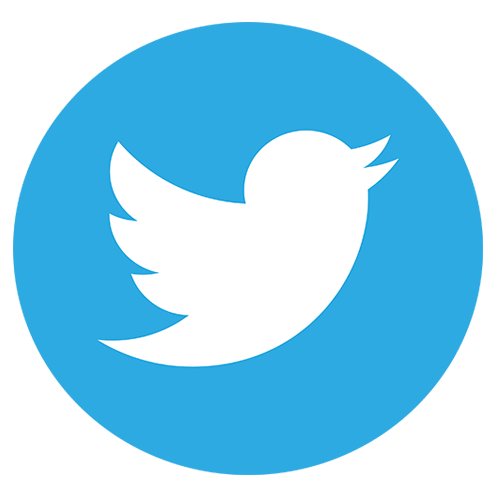 A leap of faith tells the story of how the barefoot sub became the woman she is today. There is also plenty of body positivity, rope and general mischief thrown in.
---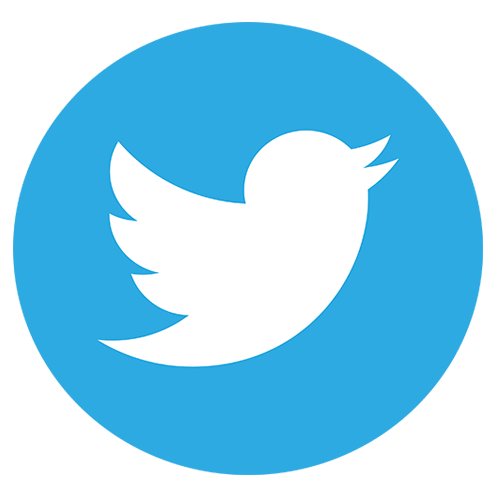 My journey of discovery into cross-dressing and other adventures.
---
Creating a safe space online to explore deeper conversations about Sex, Sexuality, and Spirituality. With topics ranging from Building Your Spiritual Practice as a Witch to Genital Armouring and Understanding Somatic Awareness to BDSM and Kink Ed.
---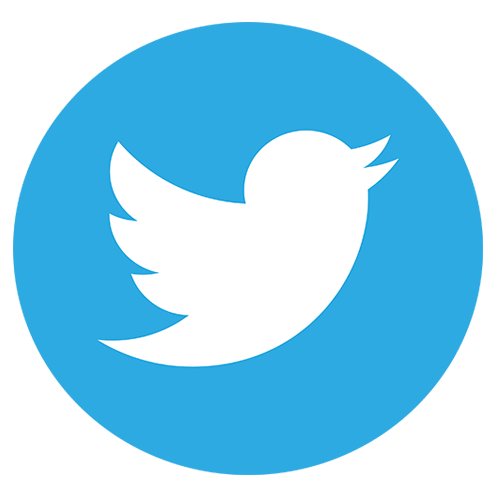 Do you prefer anal sex and would like to learn the best way to move towards replacing vaginal with anal as your primary form of sex? Or perhaps you've had an anal only relationship in the past or are in one now and would like to engage in discussions with like-minded people. Maybe you haven't tried it much yet, but would really like to learn how to enjoy anal. Whatever your background or motivation, we invite you to discuss all things anal and anal only.
---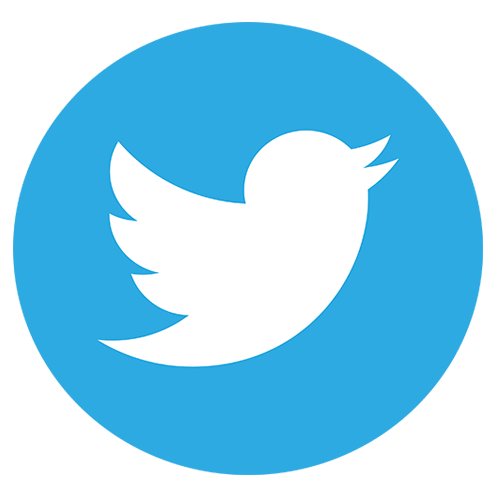 A place to pen my thoughts and work on my writing
---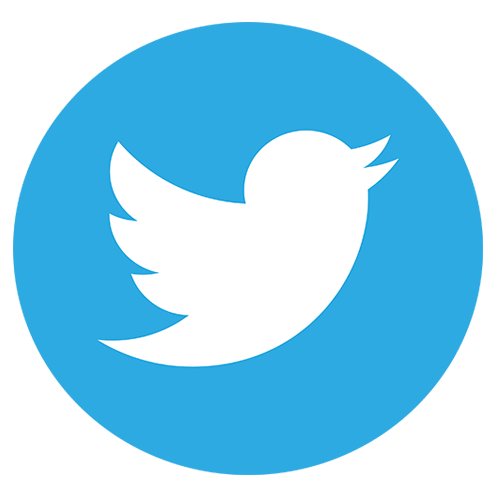 Arousibility.com covers many topics ranging from general sex ed, sex and disability, accessibility within the bedroom, to how to have sex with TMJ (jaw pain). We don't shy away from the taboo!
---
A Scared Couple's Journey into the Swinger Lifestyle
This couple blogs about their new journey into the swinging lifestyle, and it also includes past posts when the couple ran a sex toy related blog.
---
I am an erotic author, sex blogger, podcaster, freelance writer, an opinionated marketer, and speaker. You can find me online sharing my innermost sexual thoughts and experiences, teaching other bloggers how to make money writing about sex.
---
Peddling the finest smut
---
A Submissive's Initiative is a nonprofit that focuses on the intersections of BDSM, mental health, feminism, gender, race and other related topics.
---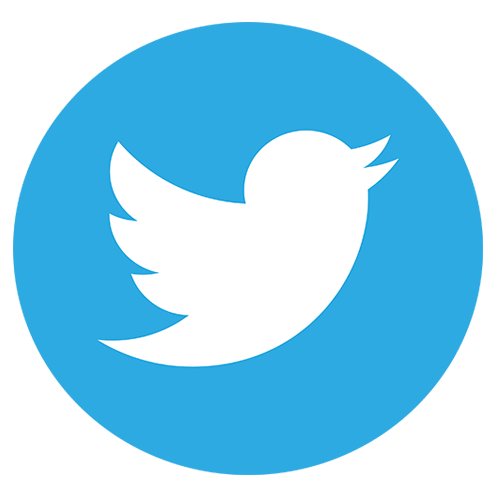 This blog contains a variety of content. In it I write about my experiences as a Submissive Wife, of being physically disabled, and suffering from chronic pain. As if that wasn't enough I also live with depression and anxiety! My two adult children…
---
Ayzad – The guide for explorers of unusual sex
Heaps of bilingual (English and Italian) content by the author of the Sexual Explorers Manifesto and the best-selling books 'BDSM – A Guide for Explorers of Extreme Eroticism' and 'I Love BDSM'. (But it is about all kinks, really!…
---
I spent the first half of my life ill at ease with sex and my sexuality, trying to squish myself into boxes others told me I needed to fit into. Now I'm ready to embrace and learn all there is to learn in the realm of sex positivity. Sex is suppo…
---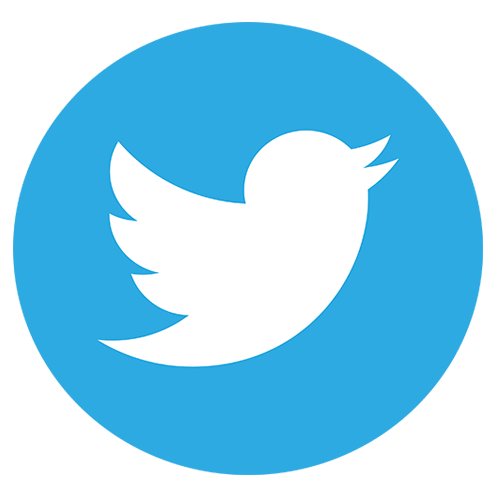 A resource for some of the hottest gay comics, erotica, discuss gay art & history! From cockrings to Handjobs Magazine, male masturbation, & ball stretching, Badwolf/Blog talks about everything that gets us boned, and how amazing it is to be…
---
The Blog For Gay Bathhouse News From Around The World
---
Gay Bathhouse Stories By Gay Asian Male.
---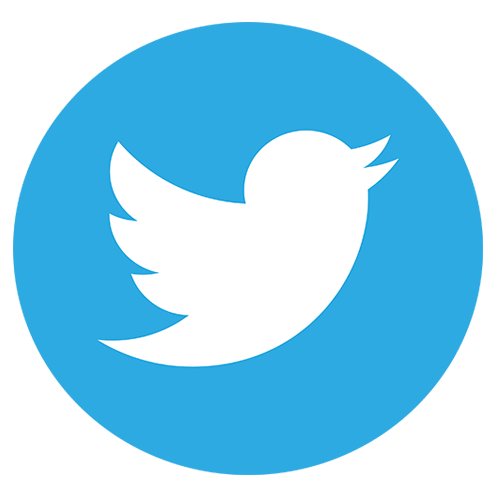 Free BDSM Pictures, BDSM Galleries with 100′s of Pictures of Spanking, Fetish, Bondage, and Kinks. A Huge Story Section with short stories, picture-stories, full-length BDSM novels, and poetry. A Resource Section with beginners guides to BDSM…
---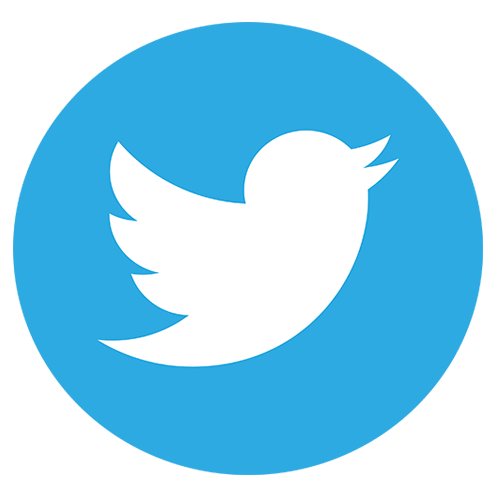 A 100 % real BDSM-COUPLE living in a FEMALE LED RELATIONSHIP sharing fantasies, kinky experiences and everyday life
---
Beducated Magazine – Let's leave the light on tonight!
Beducated Magazine is the official blog of Beducated.
---
Bella is a sacred sexuality educator and a lifelong libertine. She is an unabashed sex blogger and is currently working on a memoir about her stint in the sex industry as a stripper and international dominatrix. Her adults-only blog features her sex…
---
Our focus at Bending the Bookshelf is on authors and stories that bend gender and sexuality, express our unique identities, and celebrate our diverse lives and loves. From mainstream and genre fiction to the kinky corners of fetish and erotic fiction…
---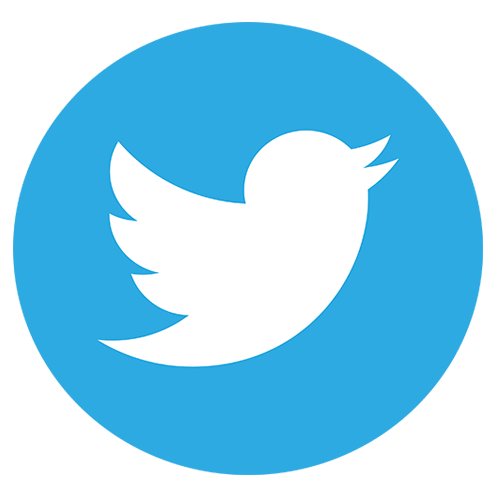 Betty Butch is a queer, nonbinary blogger on the autism spectrum. She writes sex toy reviews, personal essays, guides, and the occasional erotica. Reviews include toys for vulvas, kink gear, and porn of various mediums.
---
A sex-positive blog on dating, relationships, sexual health, and kink, advocating for global sexual inclusivity.
---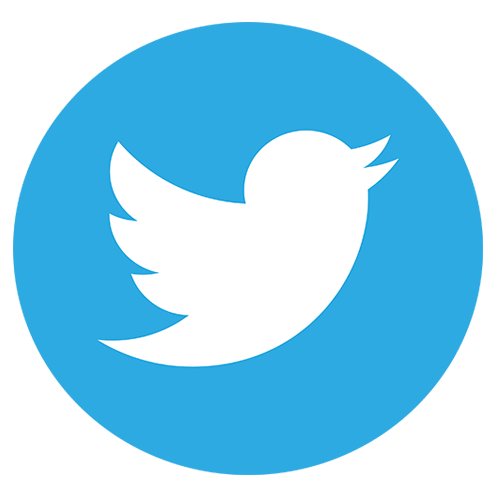 I'm a bisexual, submissive-leaning rope bottom, and I write about my kinky life and imaginings.
---
A blog about BDSM from the perspective of a monogamous, feminist couple with kids in our 40s who practice BDSM in the bedroom and in the scene.
---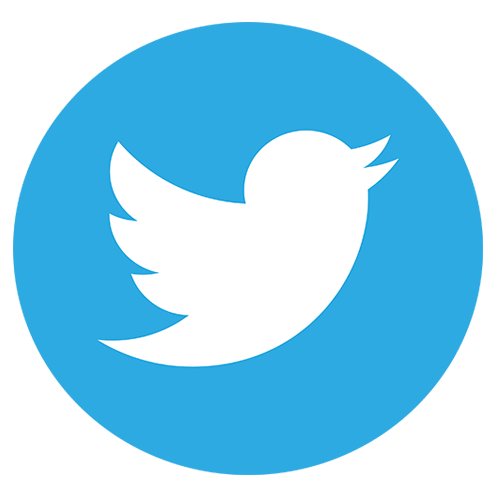 This website is devoted to personal narrative, erotic fiction, photography, and a few sex toy reviews. Regular features include The Erotic Journal Challenge (a monthly meme), Brigit's Bedtime Stories (an erotica podcast), and more.
---
Bunny Trails of Christmas bunny
Christmas bunny: my journey through kink as submissive, babygirl, primal bunny and subsadist.
---
Cara Sutra is a multi award winning sex blog and magazine from the UK (ETO Awards Best Erotic Journalist 2013, 2014, 2015 & 2017- and previously, Xcite Books' Best Sex Blog 2012).This daily updated blog includes sex toy reviews and more.
---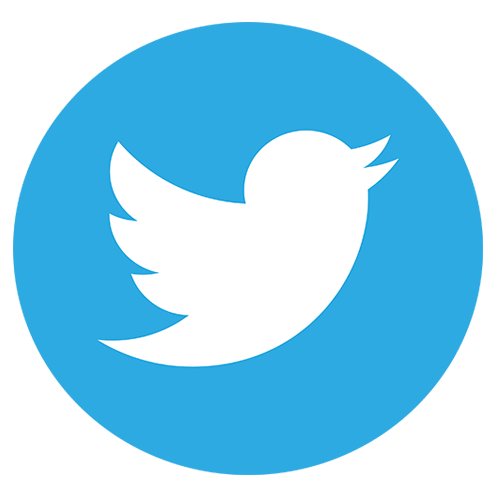 Soft, seductive erotica. Exploring sexual awakening in midlife.
---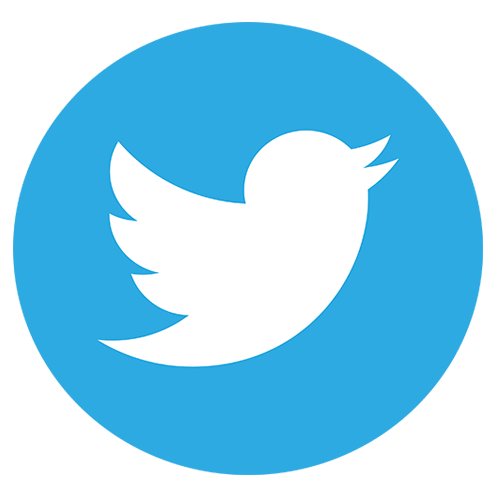 Clitical.com is a sexuality blog with articles about sex education, sex toy reviews, erotic stories and more.
---
An anonymous sex blog where people learn about sex, pleasure, and how it contributes to their overall wellness. A safe space to ask all your nitty-gritty questions about sex without being shamed.
---
Conversations on Consentual Nonmonogamy
Sex tips and health science in consensual nonmonogamy–how to live your best life in the swinger lifestyle.
---
My Blog is about life, sex, stuff and junk, whatever I feel like writing about, really.
---
Couple of Secrets is a window into our sexual experiences: an ordinary couple on a journey to expand its sexual space. We simply refuse the premise that, as relationships advance, sex becomes humdrum and boring.
---
A blog discussing BDSM, sexuality, belly dance, and the home of a bunch of kinky romance/erotica with a heavy emphasis on spanking and domestic discipline.
---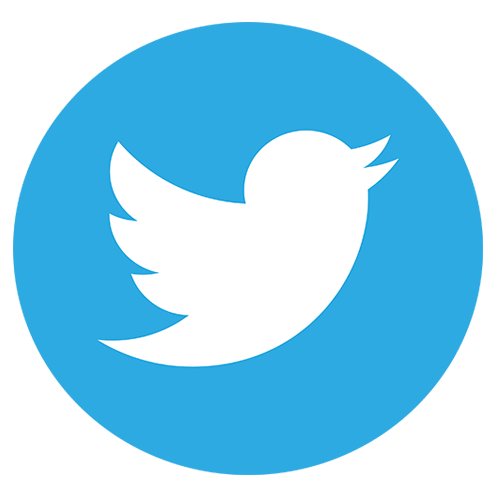 A blog with orgasm denial, enforced male chastity, open relationships, and the occasional rant.
---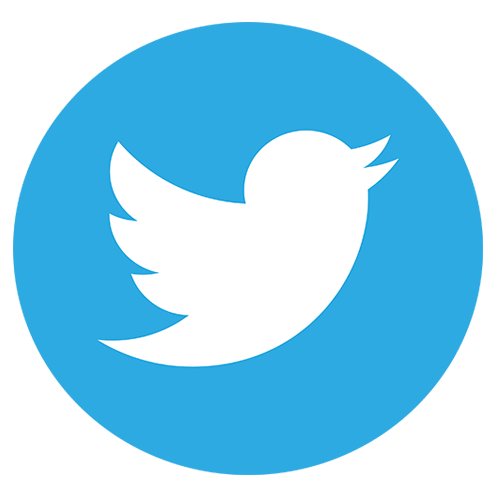 Sex. Kink. Submission. Erotic. A blog about sex, BDSM, kink, relationships and mental health. You can read reflections around different kinks, my own sex experiences, my opinion on sex-related things, how sex and mental health very much co-relate and the occasional erotic story.
---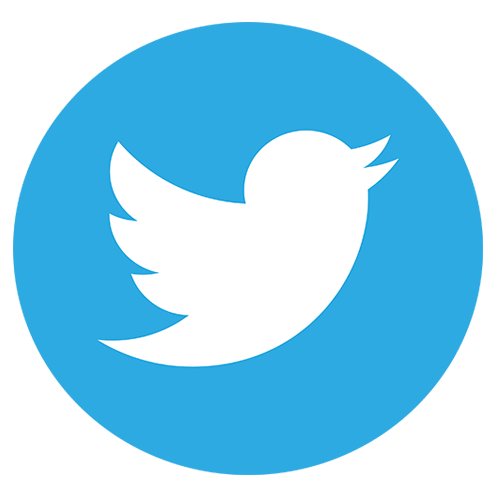 DisabledSexGuide.com is an adult resource that explores and celebrates the complexity of human sexuality. By representing the sexuality of disabled persons, we aim to help break the stereotype that sex and pleasure are only for certain types of bodie…
---
BDSM Gear Reviews and Articles for Discerning Specialists The main idea for this site was to highlight gear and ideas that have worked for our BDSM play adventures. Many review sites are ad or free stuff based while we are doing it just to give a lit…
---
DoctorClimax is a sexual health & sex toy review site aimed at increasing sexual education on topics both simple and complex with body positivity & freedom of sexuality being some of the core tenets I, Angela Watson, and my husband Don Watson…
---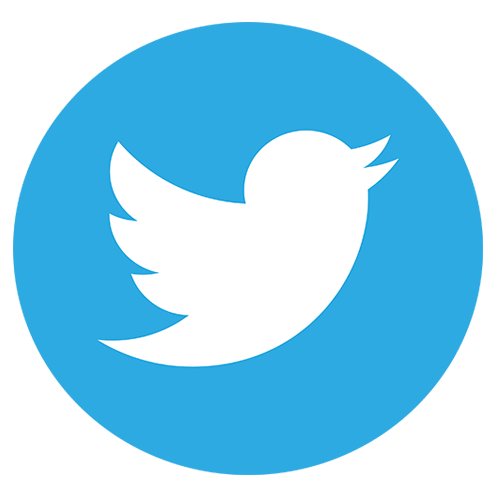 The ramblings of a polyamorous Domme with a passion for educating people about sexuality and BDSM.
---
On being a dominant woman, on beatings & sex, on power & vulnerability, on love & pain… all that.
---
Domestic Discipline, Jenny Style
My journey into Domestic Discipline…that led to all sorts of kink – poly, swinging, and much more
---
Senna is a sexuality educator and writer who presents on topics about rope, bondage, and kink. She is on a mission to show that healthy self love and self care can be achieved through embracing your sexuality.
---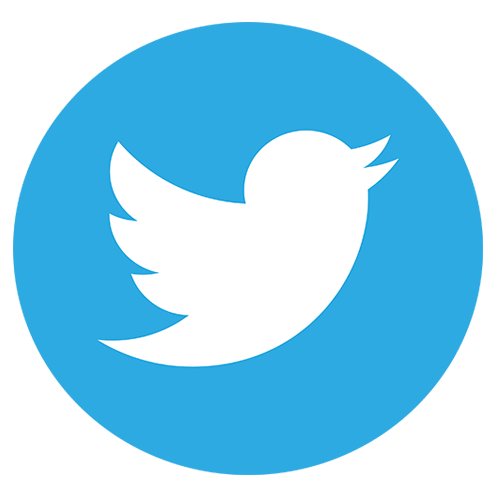 A place where I can share reviews of the toys and lingerie I have tested, in addition to sharing my smutty stories 😉
---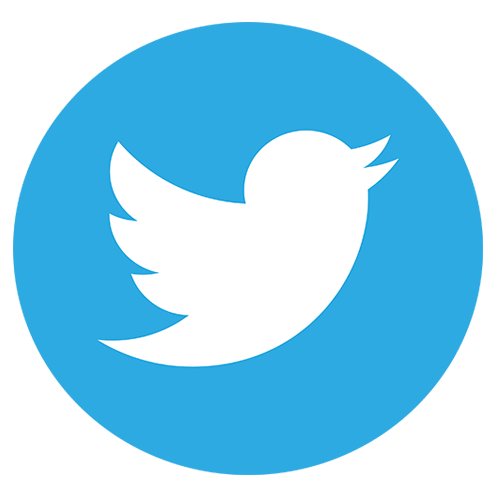 Raven and Annabel Lee are a monogamous couple exploring the their kinky side after nearly 20 years of a vanilla marriage. D/scovering Kink is the story of their journey and a space to share both their erotica and their photography.
---
E. L. Byrne writes about relationships, travel and ethical non-monogamy, especially polyamory. There is a lot about travel because travel adventures, maybe misadventures, are a big part of her life and dating in another country is super exciting!
---
Home base of Elia Winters, author of geeky, kinky, cozy erotic romance. This blog features information about Elia's books and other publications as well as sex toy reviews.
---
EMandLO.com is a daily blog about sex, love and everything in between. Each week you'll get intimate advice; horoscopes (only slightly tongue-in-check); manly insight from our Wise Guys; very personal confessions from our contributors; sexual health…
---
I write often confessional, always sex-positive articles about sex, masturbation, and porn. I also host the dirty and intimate sex podcast Pillow Talk With Emma Austin.
---
A philosophical exploration of sex and sexuality, with a special emphasis on sexual ethics.
---
Erotica Lust features short stories and sex articles that not only entertain but also educate. The blog also features Goran Radanovic's books and t-shirts.
---
Here you will find all her latest articles and guides by the Ultimate hypnoDomme Mistress Carol. Mistress Carol is a professional Erotic Hypnotist, Femdom, and Clinical Hypnotherapist.
---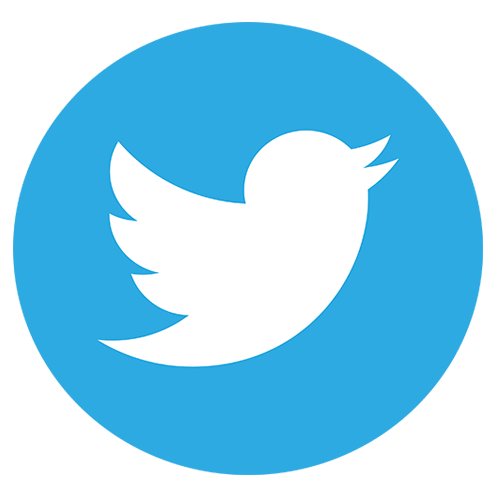 If you enjoy a fun and educational approach to sexuality then Erotic Scribes is sure to please. No boring, dry articles here. From Passionate Sex to Smart Porn, the news, articles and opinions on sex-related topics are interesting and entertaining. A…
---
Started in 2017, as a simple blog Erotic Spin evolve in something more. Our mission is the promotion and expansion of sexual knowledge & lifestyle through-provoking articles. We talk about areas people are often too embarrassed to discuss with th…
---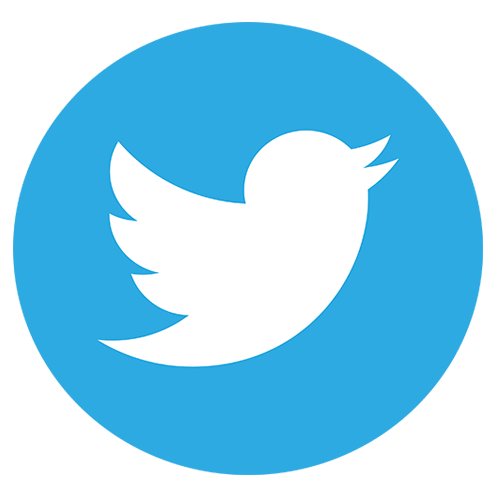 This site falls somewhere between female led relationships, pegging, male chastity and a relationship advice site. Written by a woman and intended for women.
---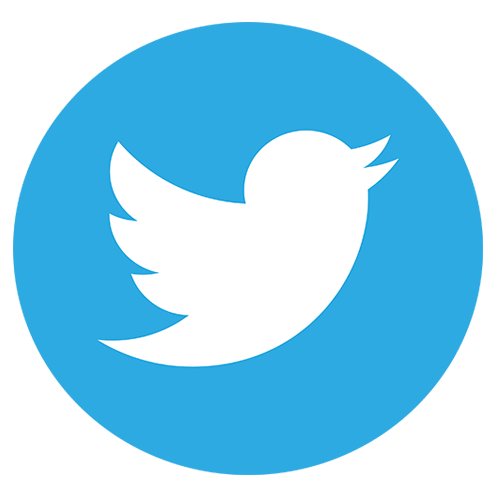 Exhibit A: Sex, Erotica, & Filthy Photos I'm a 30-something cis man, living in London with my wife, daughter, and two cats. As Exhibit A, I blog about sex and non-monogamy, I write erotic fiction (often with a focus on threesomes/group sex), and I…
---
Connecting the dots by editing and writing erotica
---
Feisty Fox Films is a sexuality site that focuses on LGBTQ-inclusive sex and kink education, product reviews, and personal essays on relationships, kink, gender, disability, and mental health, among other things. It is run by Taylor J Mace, a nonbina…
---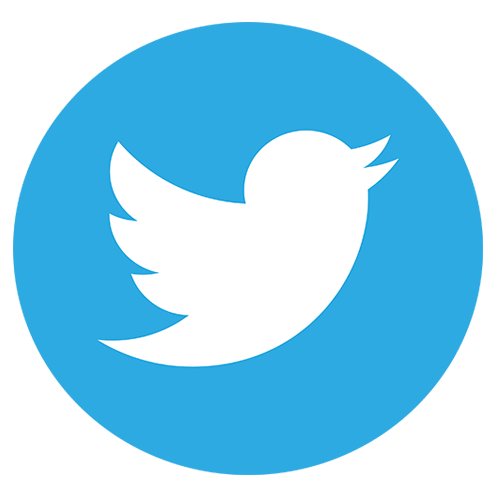 I'm a submissive masochist, and enjoy a wide range of the activities that you'd normally associate with that particular kink. I was originally inspired to start this by the many other excellent blogs out there that I read on a regular basis – eros blog, bondage blog (who I even stole the site tag line from), sex nerd, etc. There didn't seem to be a good general femdom blog out there, and my hard disk had hundreds of links and images scattered across it that were just begging to be shared. And of course, like most bloggers, I'm a frustrated writer who enjoys scribbling things on public walls.
---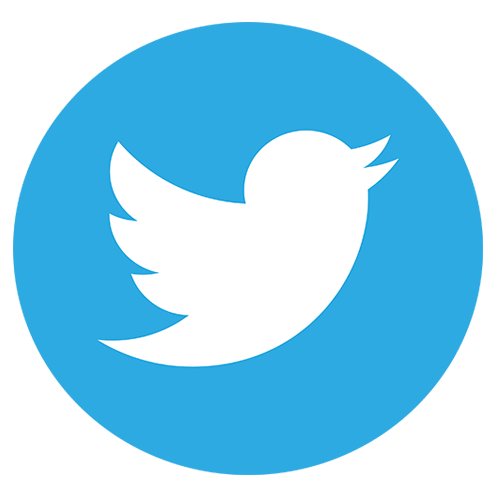 Before you enter my site get on your knees slave!
---
One slut's sexual archive.
---
Read all about every Fleshlight Texture, see user ratings, reviews, guides and much more.
---
This is my erotic photograph blog with Filthy photographs of myself and friends with stories and comments about my recent adventures too.
---
Food For Thought Friday – a weekly meme designed to get you thinking. Each week, on Friday, we will post a new question. Your mission, should you choose to accept it, is to write a post giving your thoughts/opinions on the topic raised. There are, of…
---
Foxtail is an online community for the sex-positive. We serve the BDSM, Kink, and Fetish communities, but everyone is welcome to join our open, pro-sexploration community. We believe everyone is kinky.
---
Future of Sex provides insights into the fascinating topic of the future of human sex and sexuality. It looks at how communication, interface, biological and other technologies are enabling new expressions of human sexuality, and the individual and s…
---
Our blog offers practical information and skill-building tools for radiant erotic expression.
---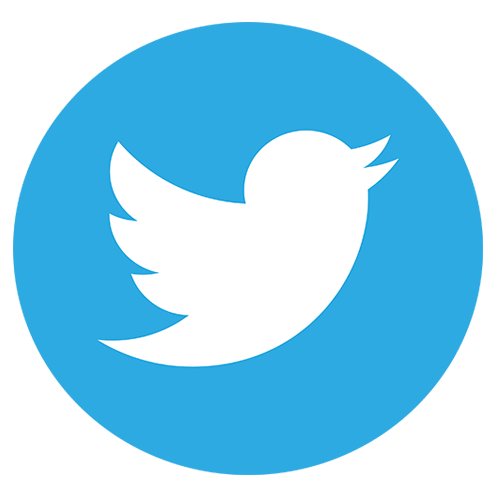 Girl Boner is a blog and podcast (Girl Boner Radio) that explores sexual empowerment with a focus on pleasure. Headed by August McLaughlin, journalist, sex educator and author of "Girl Boner" and "Girl Boner Journal," the blog inc…
---
I'm a sex nerd, a queer poly kinkster, and a femme princess. I write about sex, kink, relationships, fashion, beauty, self-improvement, and pretty much anything that informs or is informed by sexuality!
---
Girl on the Net is a London-based sex blogger, writing real life sex stories, a dash of erotic fiction, plenty of feminism, and the occasional venture into Kinky DIY.
---
Run by queer sex educator and chronic illness advocate Rachael Rose, Hedonish talks openly about sexuality, sexual health, chronic illness and disability, sex toys, and whatever else strikes our fancy. Want to work together?
---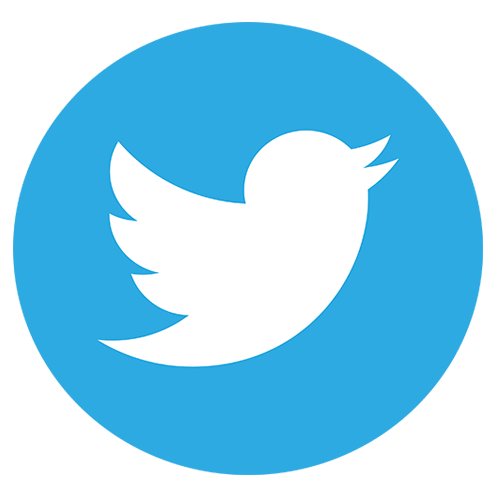 I'm a kinky queer woman with a full heart, and an urge to capture delicate moments. Sex-positive. Ethically non-monogamous. Fiercely feminist. Awkwardly anxious. A smart ass with a sweet ass. In my spare time I throw parties inspired by my daydre…
---
Epiphora has a very discerning vagina. For over 10 years, she has been testing sex toys and writing about them on the internet. Her popular blog, Hey Epiphora, is filled to the brim with relentlessly honest sex toy reviews, and more.
---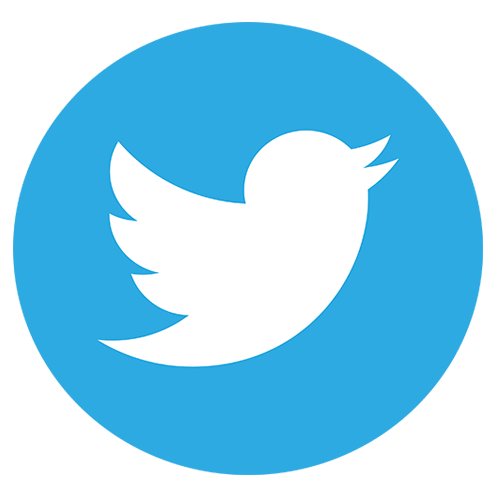 The erotic photography adventures of a 40-something married couple from the southeastern U.S. Posting daily with our own original content and occasional contributors.
---
In Bed With Married Women is a blog about sex in all its boring, strange, funny, smoking hot glory.
---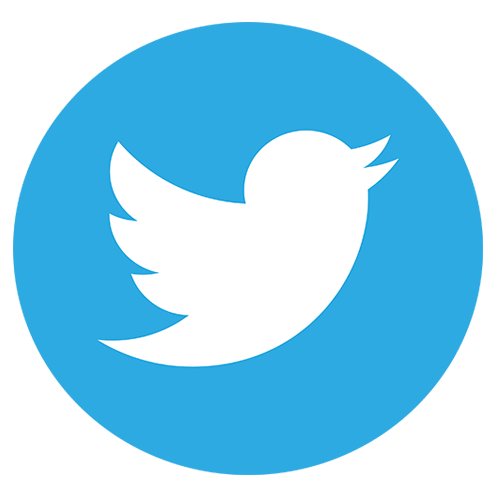 Infernal Monkey is a blog dedicated to wanking with blobs of textured Japanese rubber, known as onaholes.Think Fleshlights, except (usually) much more elaborate and packaged in colourful boxes adorned with anime tits.Somewhere deep within the endless…
---
Inky Blue Allusions is the home of erotica/steamy romance writer, Autumn Seave. It's a very personal blog where she shares stories, poetry, and personal anecdotes about her life.
---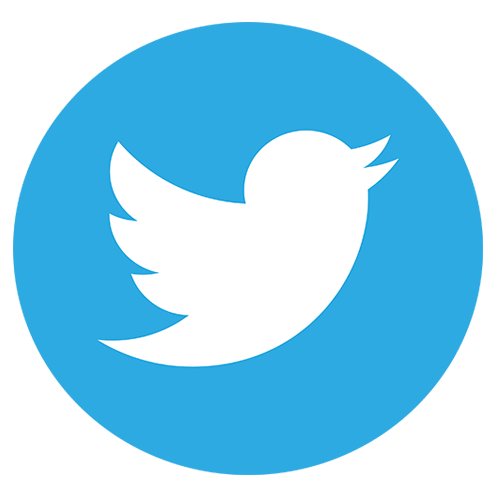 Kink, sex, and life … but not always in that order. – A blog about sexuality and BDSM lifestyles
---
Jayne Renault is a Montreal-based writer and resident Smut Queen at Bellesa — an adult entertainment and lifestyle website by women. Her writing is intimate fiction (sometimes erotic; always sexy) that tends to feature self-assured bisexual bab…
---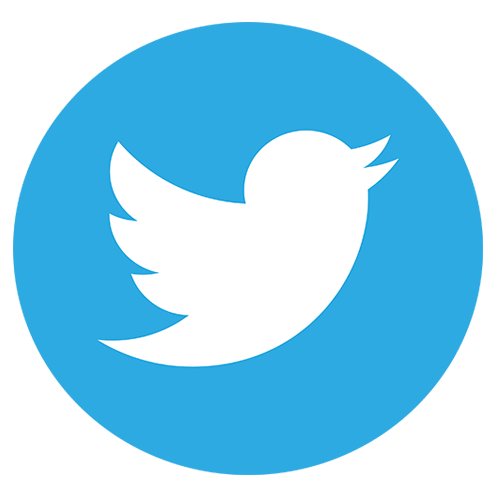 True-life kinky exploits of a queer trans woman.
---
Let's talk out loud about older-age sexuality with Joan Price, award-winning author and globally known "senior sexpert." Read senior sex news, views, and sex toy reviews from a senior perspective. Sexual pleasure can be ours livelong!
---
Juicy Sex Stories is a source of free quality erotica. Includes a free facebook style community. Members can post stories and include a link back to their blog or website from their profile picture. Regular contests with cash prizes.
---
Shamelessly practical and scientifically backed advice on how to appreciate yourself, find a partner, evolve your relationship, and enjoy amazing sex.
---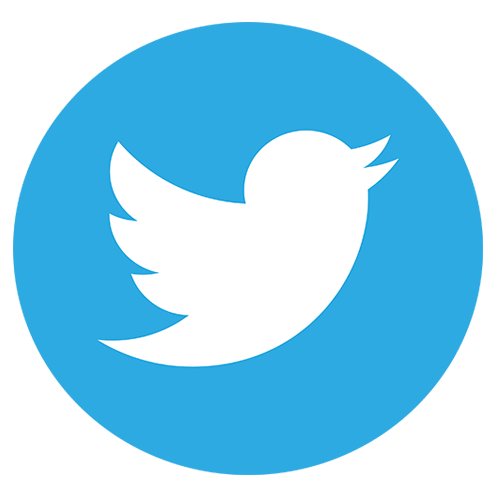 Writing about sex, desire, lust, kink, and all things erotic.
---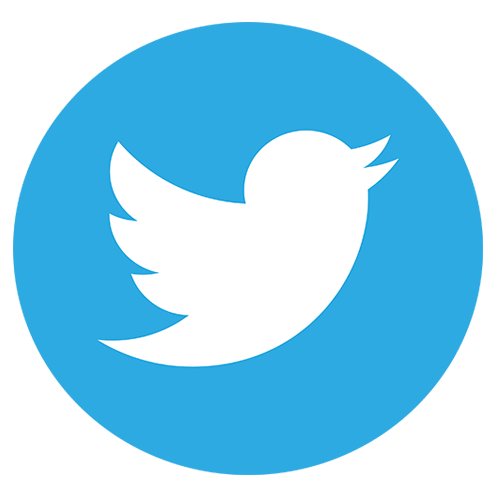 My thoughts, my experiences, my erotic adventures. Dating stories and thoughts of a modern independent and self sufficient woman. Breaking the stereotypes of traditional dating and living life to the fullest.
---
Katrin with Love (on Vaginismus)
Inspired by her own journey past vaginismus, Katrin now finds joy in helping YOU create a pain free and intimate life too. To enjoy a sex life, free of shame, suppression and physical pain… To create an amazing intimate relationship with yourself -…
---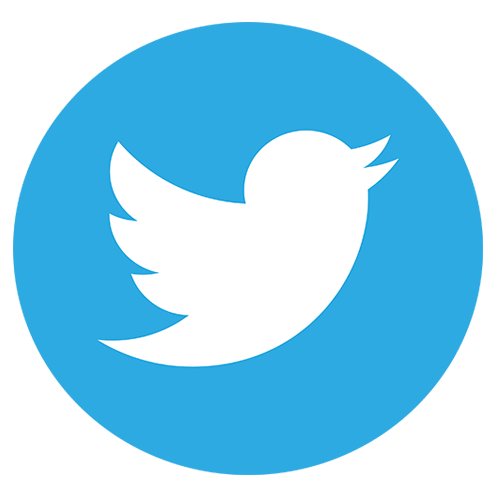 Hi, I'm Kelvin! I'm a queer intersex trans man, and my pronouns are he/him/his. I started writing about sex on the internet in 2017, with the intention of posting toy reviews from a transmasculine point of view. While most of this blog content is sti…
---
Kink Lovers is the magazine for kinky people into BDSM, bondage, and fetish. Read about kinky dating, fetishes, the BDSM community, and kink dating reviews.
---
Sex ed for adults! We provide reviews, education and perspectives to help you have sex that's healthy, consensual and fun.
---
I Review sex toys, collect dildos or should I say hoard them. I offer my perspective on sex toys being young and also quite old headed I tend to like the weird and wacky sex toys. Fantasy toys are my thing! Also dabble with fetish items.
---
Hello Kinksters! Here you can find, share or purpose any ideas, dreams and want connected to your deep kinky side.
---
Blog by a London-based millennial, sharing her journey into BDSM, while writing about kink, fetish, sex, fashion, and more.
---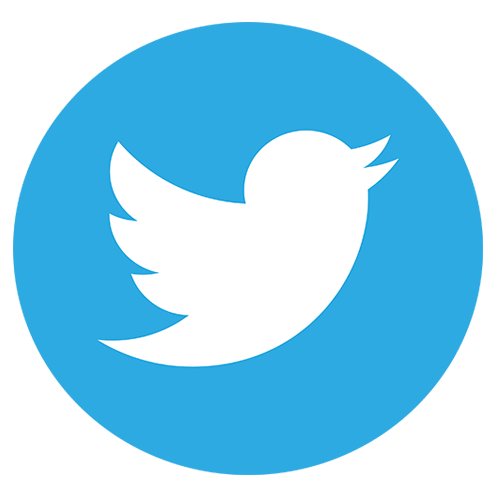 Providing sex toy reviews to make knowledgeable sex toy purchases and to practice BDSM skillfully and safely.
---
A sexual health and wellness magazine where women are the focus and no topic is off-limits.
---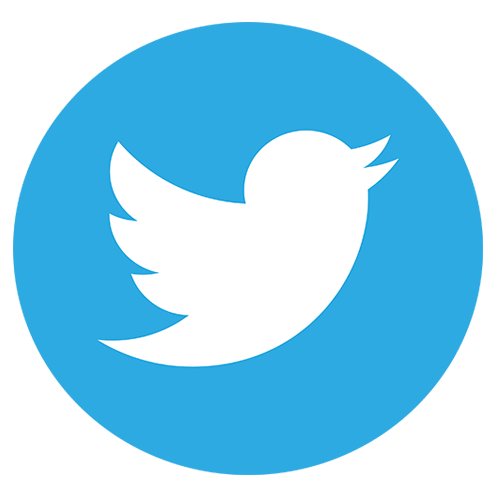 I write, therefore I feel. This is the home of all the naughty thoughts I can't say out loud, my musings on my own sexual experiences and all the smutty fiction I can dream up. I'm a submissive painslut with Aspergers and Ehlers-Danlos Sy…
---
There is nothing wrong with asking for help. I am a fan of therapy for mental issues but not for sexual issues. Are you having the best sex you can, as often as you can and in all the ways you like for it to be done?
---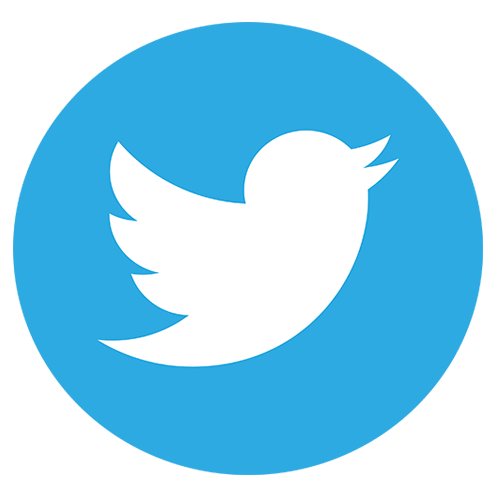 I started writing porn because what I found online didn't speak to me. Words and ideas turn me on more than anything else, but I couldn't find erotica that wasn't juvenile, unrealistic, or grossly unappealing. So I decided to write…
---
---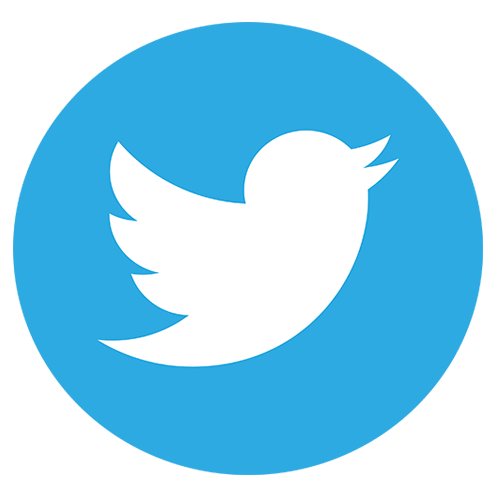 Lewd Lexi is a blogger that also creates Erotic Audio for her readers. Very informative blog with great content for those that are into Erotic Audio and getting customized scripts produced with her voice.
---
Life Coaching and Therapy Blog
FIND DELIGHT! Have questions? Choose what content you want! For great information on improving your sex life, intimacy and relationships, check out the Life Coaching and Therapy blog. Get the most common therapy questions answered in our YouTube vide…
---
We're a how-to blog that shows gay men how to meet, engage, hook up, date and have sex with other men. Not necessarily in that order. :>)
---
This blog is a glorious compendium of the things that pop into my brain: kinks, BDSM, dating, bisexuality, erotica, and more. You never know what's going to come out of me!
---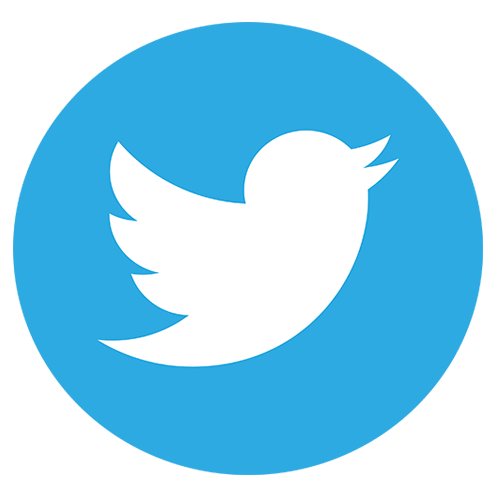 Erotic BBW blog which features stories and confessions by Livia Flair
---
Liz BlackX is an author of sexually themed articles, reviews of sextoys, and BDSM erotica. This website is where you can find her blog posts, the hottest stories and links to her books.
---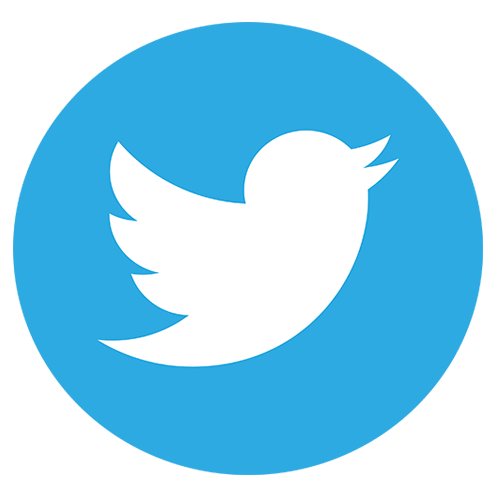 Lola Down: The Nympho Next Door
My sex life with lola is a sex blog about your everyday hotwife, nympho, exhibitionist, and the man who loves her.
---
LongDistanceFun.com is the only website made to help you have more FUN in your LDR life despite the distance! We publish articles aimed to bring more spice to your long distance relationship.
---
Lorotica is our digital haven for inclusive, honest, and accurate pleasure education for all. A place for shared experiences, tips and techniques, affirmation, and joy.
---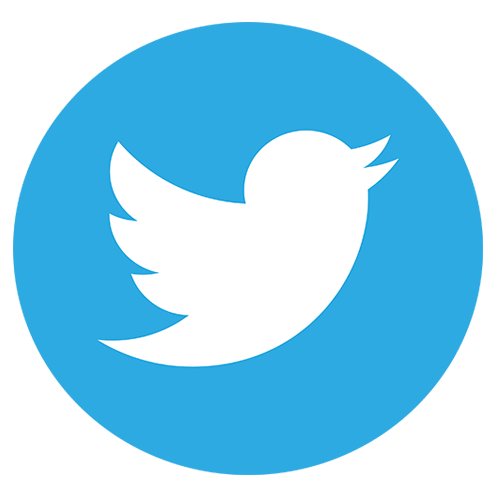 Louise Kane is a queer erotica author. She writes queer and kinky erotic short stories with a focus on power-exchange relationships.
---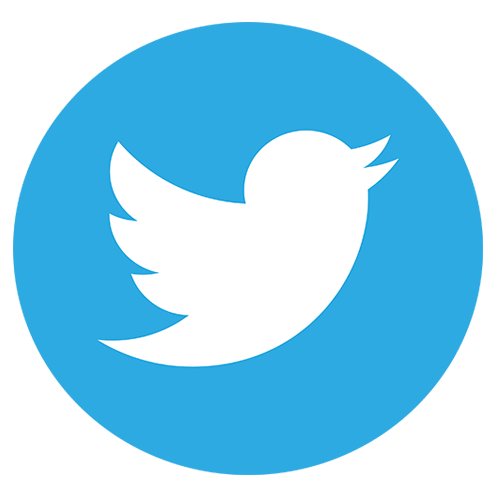 Love Hate Sex Cake: Musings on a Libidinous Life
The intimate and erotic exploration of femininity and feminine desire, in prose, poetry and sensual self-portraiture, by an Antipodean minx.
---
Submissive writing about BDSM, kink, relationships and identity. Focuses on BDSM and power exchange relationships. Written by an agender queer with over 30 years of kink experience.
---
This blog is for couples who long for more love, sex and desire in their relationships. The blog comes out every Saturday (without fail) to my mailing list, as well as on the LS&D Facebook page.
---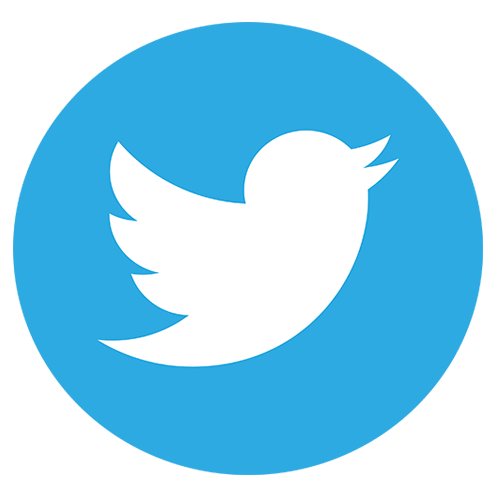 LeNair Xavier, unashamed of his porn past as "Tré Xavier", continues revealing his observations where he sees beneath the surface of all we've been told about sex, life & love.
---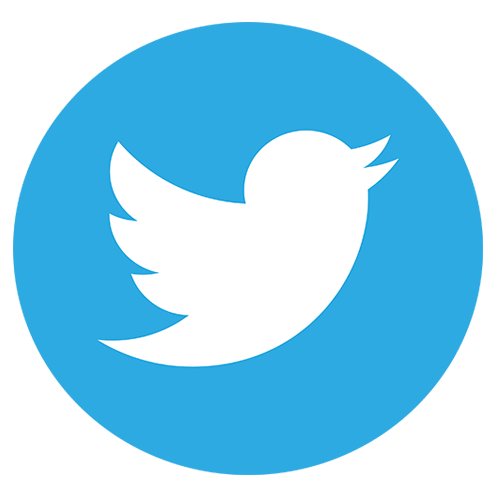 My blog follows my journey from the discovery of my submissive self in 2012 to the present date. During that time, I have had an extramarital affair, ended my marriage and met the man I am now slave to. Along the way, there have been physical and emo…
---
Men's and Women's Sexual Health Blog
At Vipasyin we help you find reliable information around sexual and reproductive health in your cities
---
Mischa Eliot – Office Superhero by Day, Smutty Erotica Author by Night, bringing you the hottest stories.
---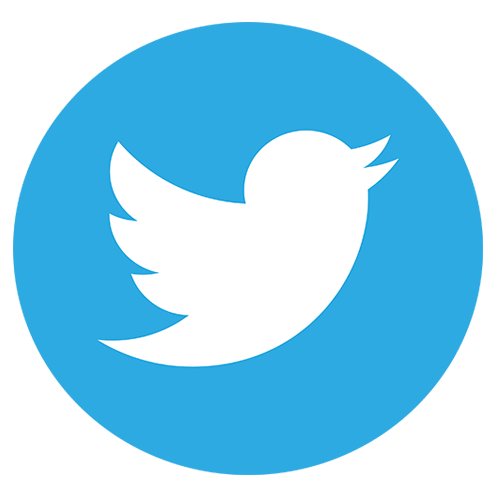 An honest blog on which I'm documenting my journey/training as a slave serving a Mistress, during which I slowly become more myself. The posts include tasks, punishments, fun sessions and attending workshops and munches for the first time
---
Hi there, my name is Jezebella and I'm a sex-positive, sex enthusiasts!My blog contains reviews of sex toys and other adult products, personal blog posts about my life and the adult industry, and a few erotic stories for when my creative spirit…
---
Smut Buttons is a sex edutainment site dedicated to discussing the ins and outs of everything considered to be a bit too 'taboo'. From reviews of sex toys and sex events through to explorations of ethical non-monogamy and guides on safe sex p…
---
I am living an authentic 24/7 femdom relationship with my sub. My blog is a collection of experiences, real-life stories, kinky novels, ideas and guidelines (BDSM, femdom, humiliation, etc.) for anyone interested in spicing up the relationship!
---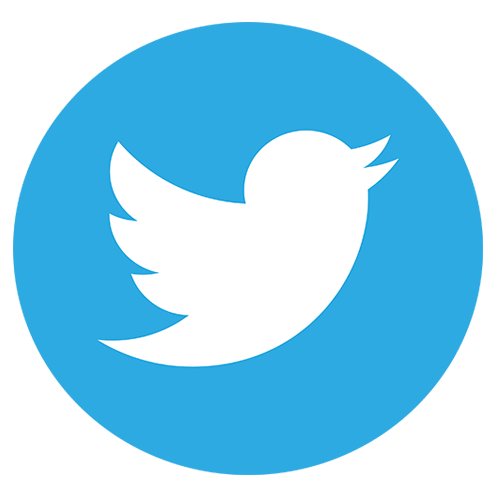 The "personal" diaries and adventures of a London Hotwife. A wife, lover, swinger, mistress & authoress of real-life erotica diairies. "Sex should be like life, it should be FUN".
---
Molly Moore blog is marriage of words and images and most of her writing is based on her own experiences and contains strong autobiographical content. Molly is the founder of Sinful Sunday; a project to encourage bloggers to have fun with their camer…
---
Monkey in a Cage Chastity Blog
Our journey and experience with Male Chastity – Tease – Orgasm Denial – Female Led Relationship – Wife Led Marriage – Femdom – BDSM – D/s
---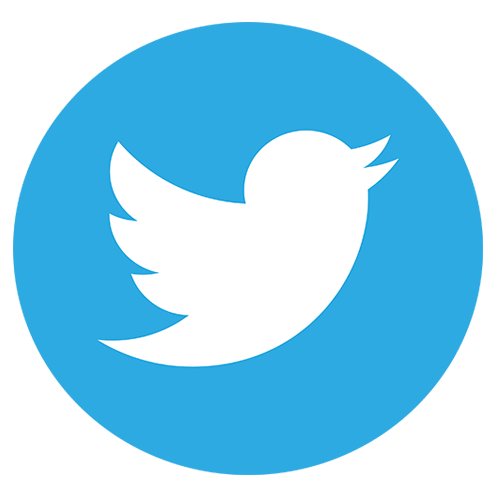 Just the random musings of a forest dwelling, redheaded submissive slut, who is devoted to Master C.My blog is where I share my observations on sex, kink, and all things that turn me on.
---
Ms Naughty's blog, online since 2004, documents news relating to women's erotica and porn in general, censorship and feminism.
---
The sexual awaking of a Catholic/Mormon Girl. Personal thoughts of an affair, as well as kink, toys, and more
---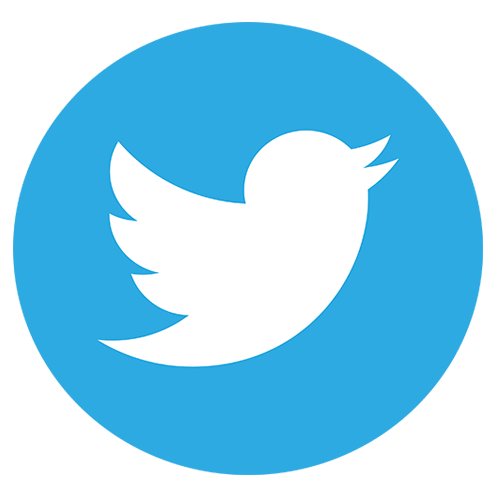 Musings of a Switch attempts to be a body positive journal of my life adventures for discovering and exploring the switch in me.
---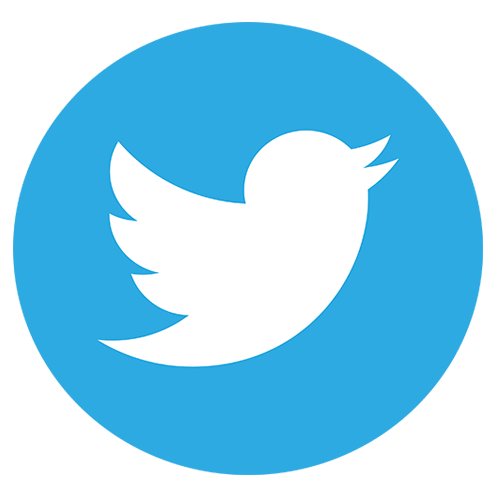 Husband, father, slut. Blogger.
---
My-Sex-StOry is your guide in the world of pleasure, joy and sex. We help you to start having satisfaction from sex and discover new positions.
---
Finding Strength in My Submission. This blog is all about my journey in submission…lots of kinky sex, spankings, and fun ahead!
---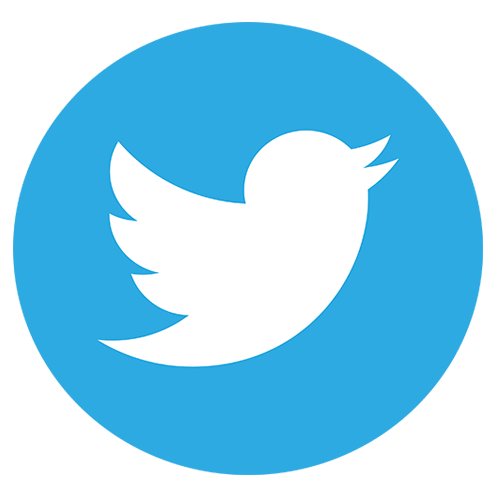 I plan to use this site as a way to show my thoughts and ideas about D/s as well as chronicle my future explorations. There will be topics that will put many people off including but not limited to; DDlg, watersports, Con-noncon, and 24/7 D/s. I don&…
---
A kinky blog that teases you with extra sensuality, pushes your boundaries whilst adding a lot of inspiration to your goodie drawer (or closet!).
---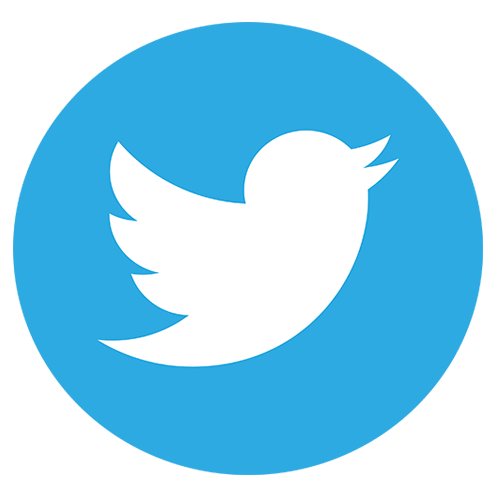 For readers who want to be turned on, that enjoy reading about explicit sex, random blowjobs and messy facials, with a healthy dose of group sex thrown in. Nine-tenth's sex journal of slutty and sometimes submissive twenty-something. One-tenth a…
---
NSFW Archive is guide to living adventurously.
---
Nuance was created in response to a lack of representation of (im)migrant voices in popular sex, sexuality, and sexual health media and has grown to become a platform for underrepresented voices. We exist to diversify and expand the sexual health con…
---
Obsessed With Myshelf is a book blog that strives to bridge the gap between fictional romance and real life pleasure. The blog contains reviews of romance and erotica novels, but I also do a monthly feature entitled LiteralPleasure in which I rev…
---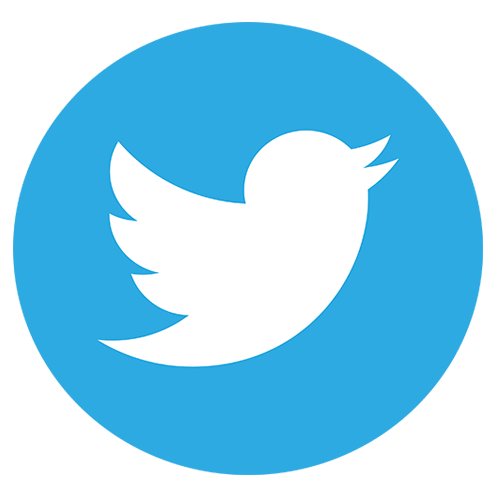 I have an obsession. An obsession with sex toys. I can't stop collecting them, reviewing them, photographing them and loving them.My reviews are usually of penis and prostate toys. The website also has reviews written by my girlfriend, so there&#…
---
Non-professional femdom, free BDSM erotica & femdom stories, reviews, rants and sensible advice as well as candid lifestyle blogging from a modern kinky perspective.Also the blog of published author Pearl O'Leslie, of "The Pet Gentleman" and other st…
---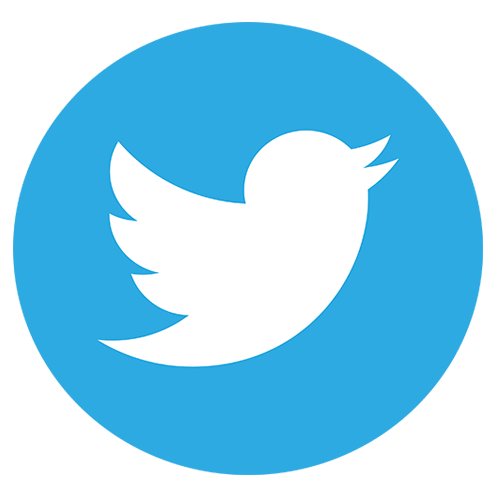 Quinn Rhodes (ze/hir/he/him) is a queer, trans, and disabled sex blogger. Ze's a sex nerd with vaginismus who writes about his vagina anxiety, mental illness, and adventures in learning to fuck without fucking up. Quinn is also a student who enjo…
---
The best blog French sexuality for the noobies.
---
With a focus on the loss of libido I strive to help you in those moments of despair. My platforms give you visual stimulus, audio content, humor to lighten the mood, in-depth information and guides and of course short, erotic stories to inspire.
---
An eclectic blog dealing mostly with sex and relationships
---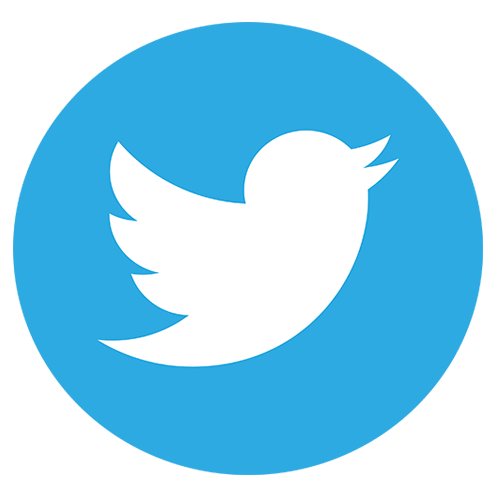 Pillow Talk by Posy Churchgate
An adult site sharing original erotic fiction by the author : Posy Churchgate who shares pictures and honest opinions on matters relating to sex, fantasies.Plus reviews of erotic books and sex toys & interviews with bloggers
---
Poly Land features new content daily related to polyamory and other forms of non-monogamy, other kinds of relationships, psychology, kink, and general self-improvement — and always in a sex-positive way.
---
PopMyCherryReview is a savvy sex toy review blog run by sex blogger, sex writer, sex coach and sex toy reviewer Domina Doll. The main content on this sex blog is sex toy and erotica book reviews. We also have many articles on women's sexuality in…
---
Reece & Jodie are sex and intimacy coaches, bloggers AND a married couple sharing down-to-earth tips for satisfying sex and fulfilling relationships. They share science-backed tools and personal insights for a life and relationship that rocks.
---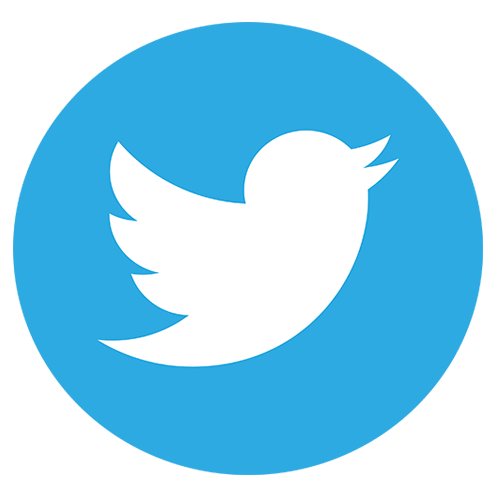 Queer Courtesan is a BDSM and power exchange focused blog. Written by Calliope, a femme Leather boy in a full-time dynamic, QC explores various areas of BDSM life, integrating power exchange into a relationship, and being queer at the same time. Call…
---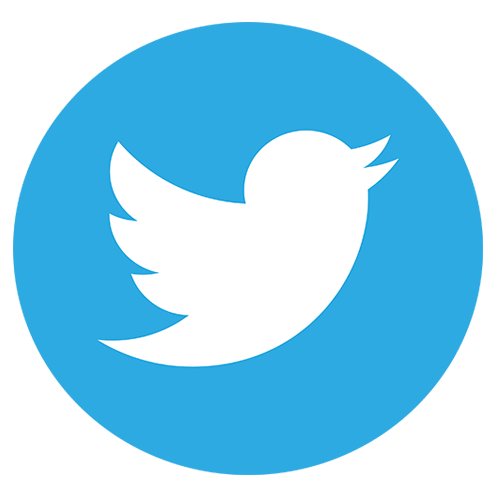 Queer, creative, and wonderfully weird. Quenby explores gender, sexuality, and kink through a unique blend of poetry, filthy erotica, and thoughtful articles.
---
Tumblr of Guy New York, best-selling erotica writer, and smut peddler. Occasionally NSFW or any place else for that matter.
---
Sensual potential is a place to find all things sexual and sensual and for support for you to reach your sensual potential
---
Rain DeGrey is an international educator, writer, podcaster, presenter and performer that has been writing articles and teaching classes, focusing on kink and sex education, since 2009. After getting her start as a fetish model and Pro Domme, she was…
---
Ready for Polyamory is a personal and educational blog with a sex- and kink-positive approach to consensual nonmonogamy in general, and polyamory in particular. Laura approaches polyamorous problems (and solutions!) with humor and optimism.
---
The blog is about romantic ideas for couples and sex.
---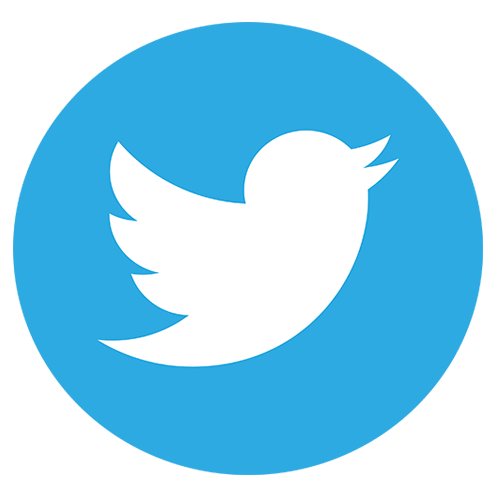 Pegging is a sexual practice in which a strap-on dildo is used to penetrate a prostate-owner's anus. Join me while I explore the physical, emotional and psychological aspects of pegging. Pegging has the potential to be a powerful tool in revitalizing…
---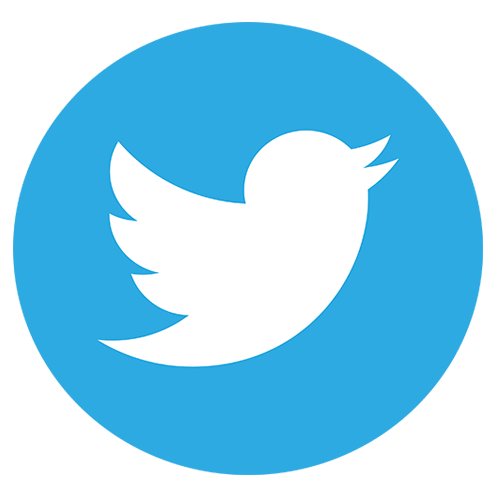 Previously, thesassysubdaily.com. I am an Asian American sex blogger. My blog started on January 14, 2020. Sir originally suggested that I write sex toy reviews as I had a lot of comments about the sex toys I owned. However, my blog became something bigger.
---
Meowings on dating, relationships, sex, polyamory and kink I Observe. I Write. I Nap This is my life. I write about all sorts of stuff. The kind of stuff that some people may be afraid to talk about for all sorts of reasons.
---
Sex & London City delivers insightful and honest articles on the witty and brutal reality of being a single woman looking for love in the Big Smoke. The relationship and dating features have attracted global followers and have prompted Nixalina's…
---
Sex and Psychology is a popular blog that focuses on providing scientifically-based information on sex, love, and relationships for the general public. The goal is to provide readers with accurate and responsible information that can help correct the…
---
Having successfully won 8 national blog awards for S&LC, Nixalina moved to Singapore in 2017 to join the team of a leading Singaporean publication as deputy online editor – brought in to take charge of the Fashion, Lifestyle and Women&rsquo…
---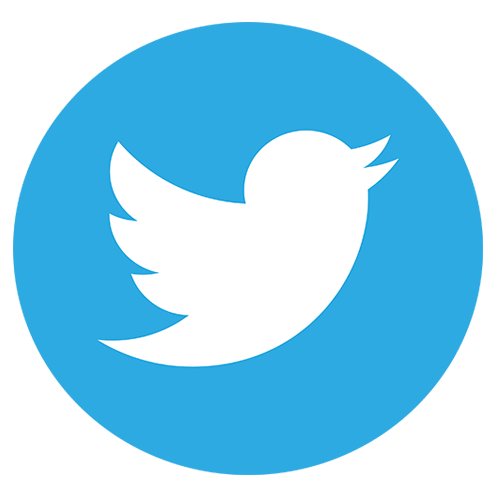 Sex and the State is committed to destigmatizing and decriminalizing all things sex.
---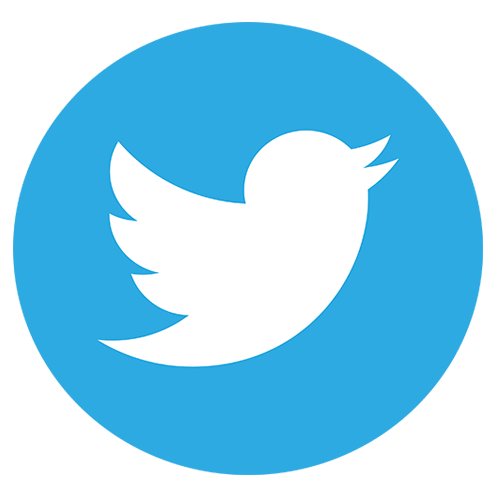 A mixture of real life thoughts on sex, dating and disability combined with an increasing amount of erotic flash and the odd Christmas gift guide!
---
Another great top list that pretty much has every porn site known to man.
---
From sex techniques and basic education to the vulnerable stuff like shame, doubt, and failure, Sex Coach Dawn Serra offers personal and practical tips for navigating sex, relationships, kink, and how to talk about it all.
---
Sex for Every Body is an online publication that celebrates sexual and body diversity. Our goal is to make sex education resources easier to access and more inclusive, particularly to people living with disabilities and those healing from sexual trau…
---
The wicked world of sex from award-winning sex journalist Jon Pressick
---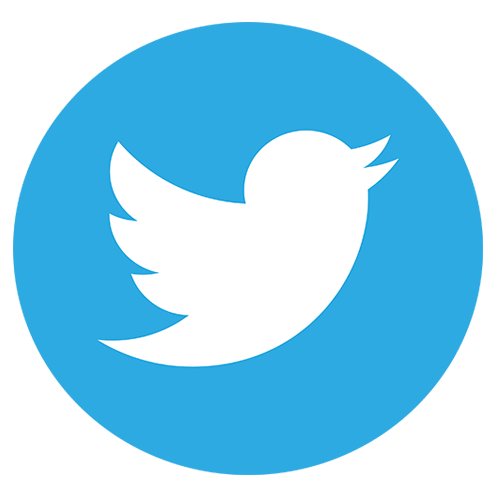 At SexLoveCoffee we share erotic stories and sexual experiences. We review sex toys and talk about love and intimacy and the bonds that hold us together. We believe that sex is beautiful, masturbation is good, and sexual desire is a lifelong journey.
---
Sexpert.com is for sexy, smart, sex-positive people who want to explore their fantasies, desires and kinks so they can enhance their sex lives and intimate relationships. Sexpert.com is the leading sexual education site for adults by real Sex Expe…
---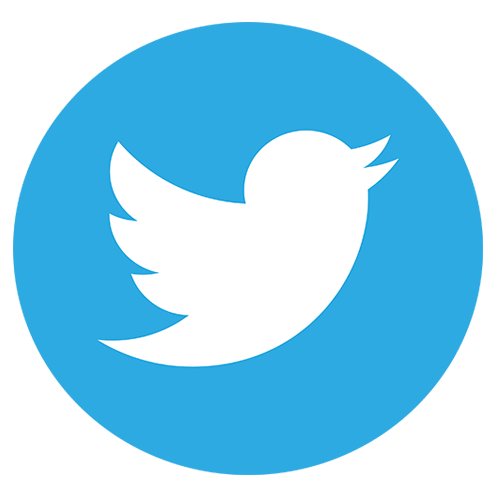 A webcomic format sex education guide on sex, bodies, and what people do with them
---
Sex With Ashley is a sex blog that provides tips, reviews and advice.
---
I'm Emily; the creator and currently, sole contributor to Sexy Education! Sexy Education was created for anyone who wants MORE from their sexual education. I feature articles and content on a variety of sexuality topics from sex toys to pleasur…
---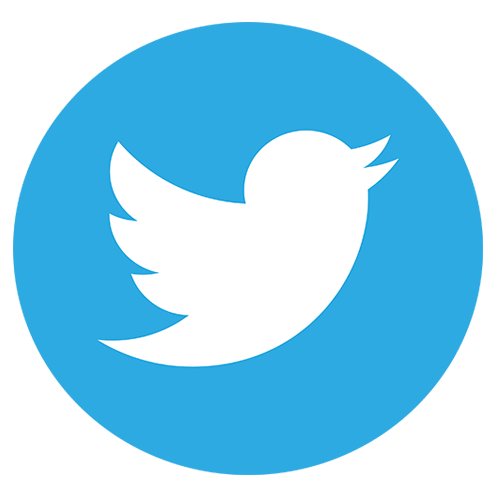 Reshaping sexuality for women of colour.
---
Sinful Thrills Better Sex Blog
Whether male or female, straight or gay, and anywhere in between, we have the Sex News, Sex Toys, Sex Positions, Sex Tips & Sex Tricks you need to enjoy BETTER SEX
---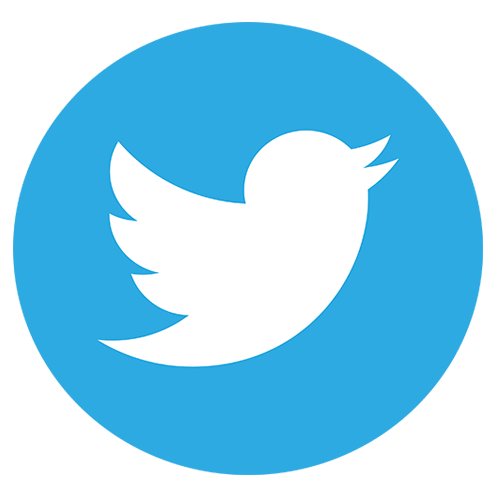 Sluttish – exploring female sexuality
Sluttish aims to explore our sexuality by creating and curating adult sex ed, feminist and alternative porn, practical sex tips, and everything that turns us on and needs exploring. The site also aims to de-stigmatize female pleasure and stop slut sh…
---
Slutty Girl Problems aims to entertain, educate, and empower young women to feel confident, take control, and discuss their sex lives openly. We have humorous content, educated advice columns and guides, sex-positive resources, and an interactive env…
---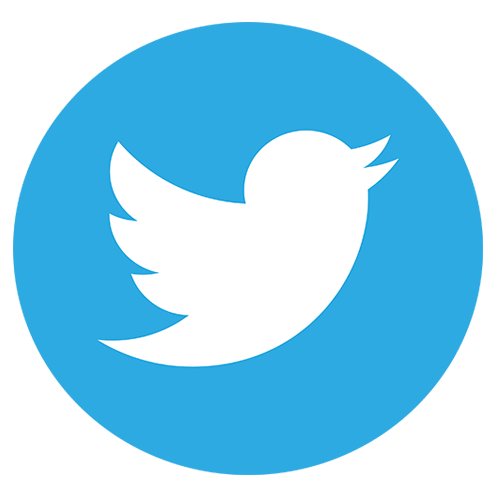 Here you'll find original spanking stories for the theatre between your ears. Some are short stories, tasty treats that can be devoured in minutes; others are longform stories that might create a whole world within your imagination. My ambition…
---
Spices of Lust is a blog created by Leja and Luka, a couple in their 20s. Initially, Spices of Lust was supposed to be a place to share our journey exploring sexuality, but it evolved to be so much more. Both of them enjoy crafting content related…
---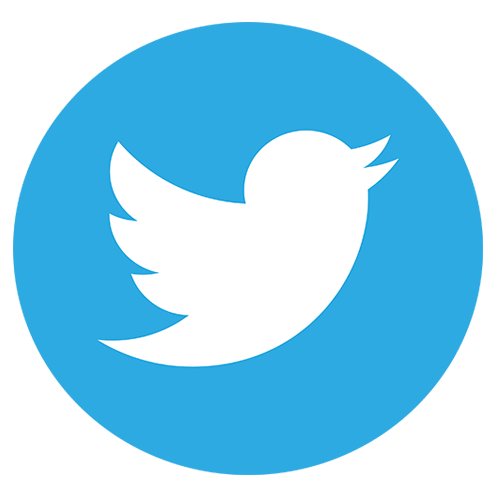 Steeled Snake is a blog about an FLR and D/s full-time relationship between Steeled Snake and Charmer. The blog explores BDSM, toys, play, relationships, images, erotic stories, and games.
---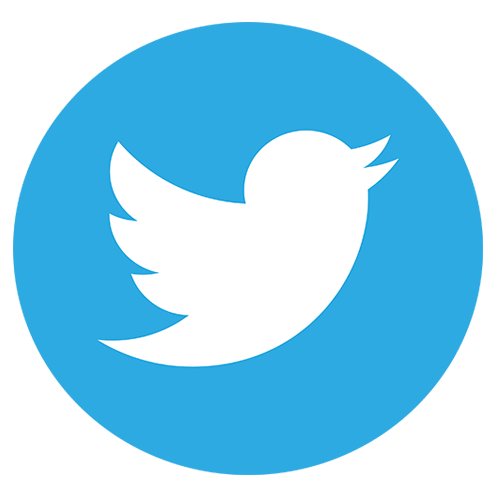 I'm Rich a submissive male from UK and I wanted to share my journey on becoming the perfect submissive for my beautiful princess, which started the Submissive Blog.
---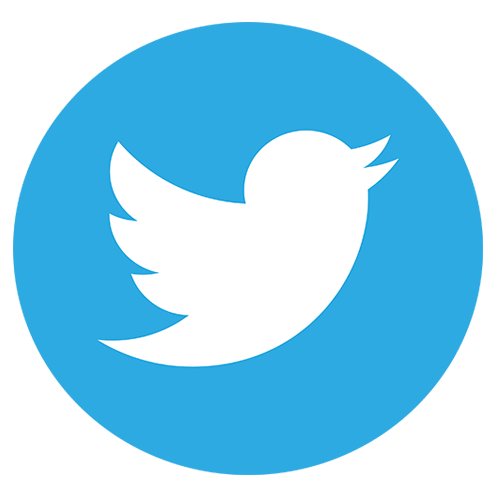 Submissive Feminist started off as a personal blog on Tumblr back in March of 2011. Since then, it has grown to be a place to connect with the online community, share experiences and knowledge in kink and sexuality, and teach the importance of self-e…
---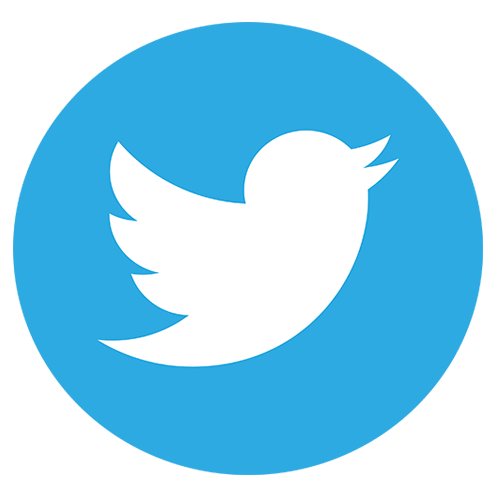 This site is dedicated to helping submissives understand themselves and the service they wish to provide; from sexual to domestic, personal assistant to pain slut and everything in between.
---
Queer kink erotica, D/s power dynamics, and personal writings since 2006
---
Sunny Megatron is a sexuality educator, sex and relationship writer, media personality, Youtuber, and sex toy expert. She co-hosts and produces the American Sex Podcast and also is also the host and executive producer of the Showtime original televis…
---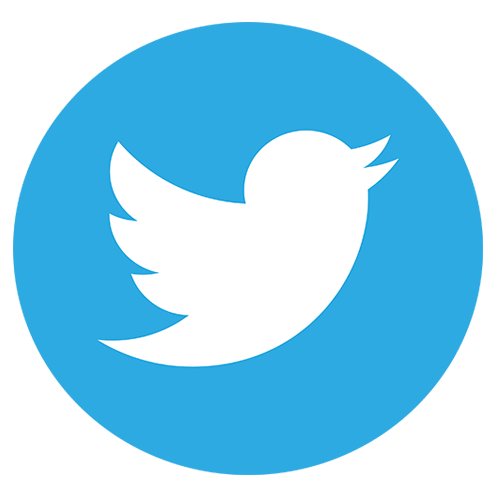 I'm a critic of sex toys with a penchant for cervical orgasms. Not only have I reviewed OVER 200 of them with brutal honesty — I've also helped readers discover the wonders of deep penetration. My guides to cervical orgasms and the A-sp…
---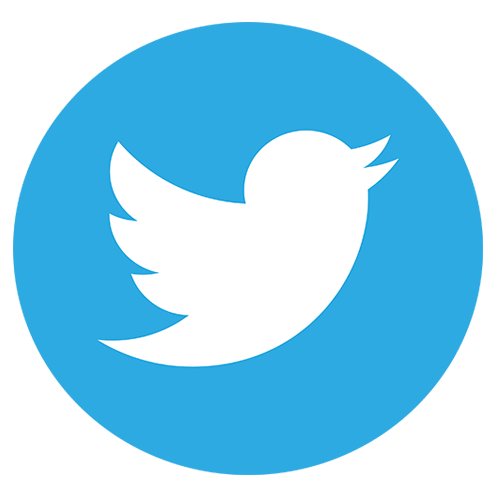 Dr. Georgia & Will Fuchs, are the married authors behind the Swingers' Little Helper book and conduct the annual State of Play swinger lifestyle survey. Follow them along their swinging journey through the consensual non-monogamy community.
---
Sex-positive stories, guides and toy reviews from a diverse team of LGBTQIA+ writers.
---
It's getting hot in here…Love, sex, kink, relationships, erotica, humor, advice, and reflective slices of life from a married ethically non-monogamous woman in the U.S.
---
Tiffy kink is a New York based Sex Blogger whose goal is to spread sex positivity and break down barriers for the sexually deprived and repressed through her blog posts and sex toy reviews where she not only talks about her interactions with sex and…
---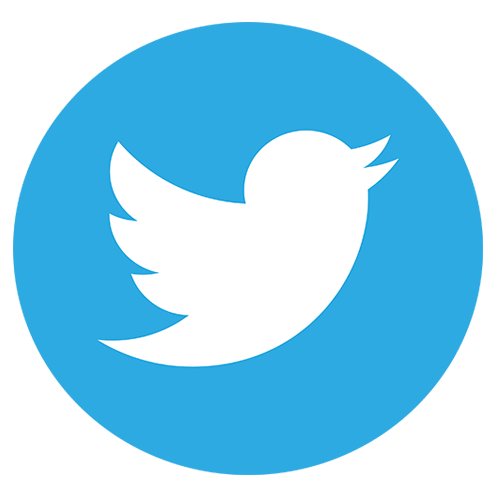 A blog about BDSM, kinky sex, monogamy and sex toy reviews.
---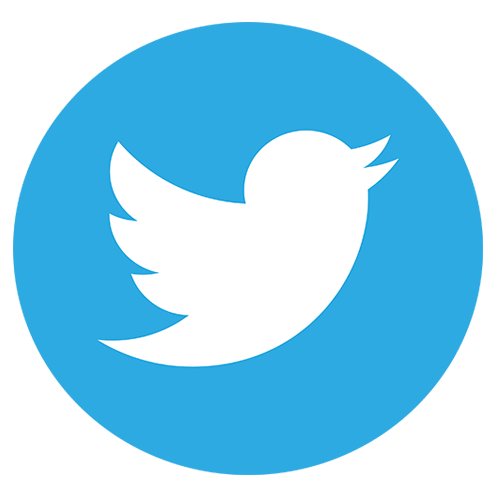 For men! Launched in 2015, The Bator Blog is updated daily and provides everything you need to know about masturbation, the male orgasm, sexual well-being, and more. TheBatorBlog is an educational and informational supplement to Bateworld.com offerin…
---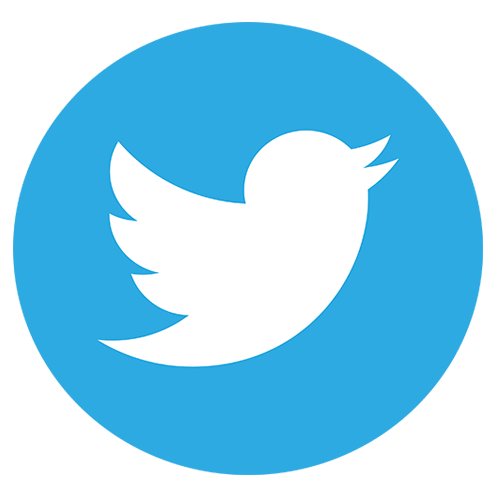 Sex Toy Reviews… from the Male Perspective. David is just your average happy, healthy married gay guy who just happens to love sex, sex toys and talking about sex toys. If you are looking for down to earth, honest reviews on toys for guys – you've co…
---
An education-focused, body-positive blog created by the sex educators at Lotus Blooms, a woman-owned, education-based adult boutique just outside Washington, DC. We offer everything from overviews of toy types, to product reviews, to humor, to queer-…
---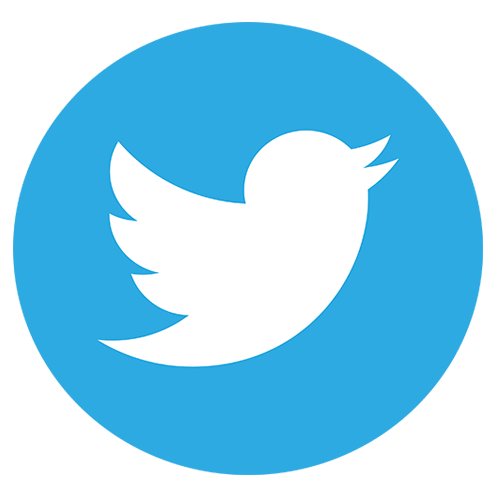 Stories and essays about gay men, sex and friendship in a post PrEP world.
---
The Enhanced Male's sexual wellness blog is the leading educational resource for men's sexual health needs. Our team of Urologists, sex experts, and product experts create curated information to help men overcome their sexuality issues.
---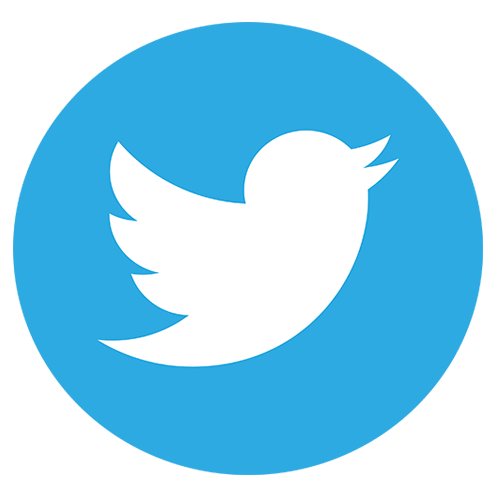 I write and record about kink from a femdom perspective, more specifically sensual domination. My blog features educational articles, personal anecdotes, and femdom themed erotica and audio smut.
---
A weekly video series hosted by Erika Lynae all about sex ed, sex toys, and sex health
---
Thoughts, feelings, adventures, and fantasies from an atypical gay dude in Boston, MA. Witty pop culture rants, sex toy reviews, and occasional exhibitionism abound!
---
I believe that if you can get the sex you want, you can get the life you want. So much of sexuality is getting clear on our own power and tapping into awareness of the messages we are fed about our sexuality. Want more? Click through.
---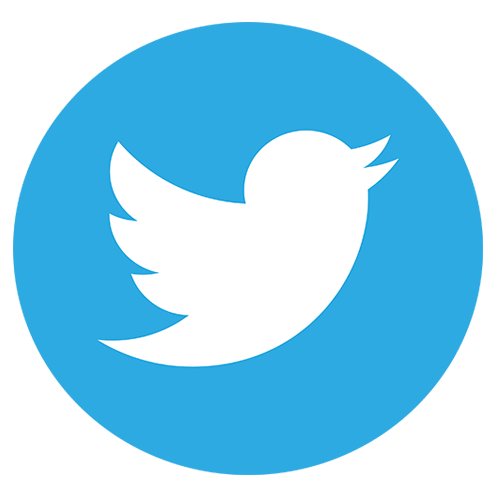 This blog is a sexual palimpsest with content ranging from reviews to social commentary and the occasional self-reflection in between. It is a sexuality blog untethered, authentic, and unapologetic in its intentions.
---
The Perverted Negress – It ain't just the hair that's kinky! The uncensored life of an Executive Pervert. Funny. Friendly. Foulmouthed. Fabulous. Submissive, Slave, Overachiever, Ass-Kicker, Retired Drunkard, Activist, Fat Fetish Model &…
---
Just like any other skill, sex skills can be learned and improved. The Pleasure Keys is the number one website for men who want to improve their sex skills and become better in bed
---
JoEllen is a writer, speaker, researcher and mental health advocate whose work explores the impact of depression on sex and relationships. Since 2012 she has written about sex, mental health, and how none of us are broken on her award-winning site Th…
---
Lingerie reviewer for curvy women on a budget. Discussions about sex and relationships.
---
Smutlancers helps adult content creators build audiences, stay motivated, achieve their goals, and turn their smutlancing goals into reality. The Smutlancers is a collaboration between Kayla Lords and Molly Moore, two long-time sex bloggers and smutlancers. They have learned a few things about smutlancing / sex blogging (the hard way) and we want to share what we know with you!
---
The STI Project was launched in April of 2012 during STI/STD Awareness Month by STI+ Executive Director, Jenelle Marie Pierce. The STI Project is an independent website and progressive movement dismantling stigma by reclaiming STI narratives through…
---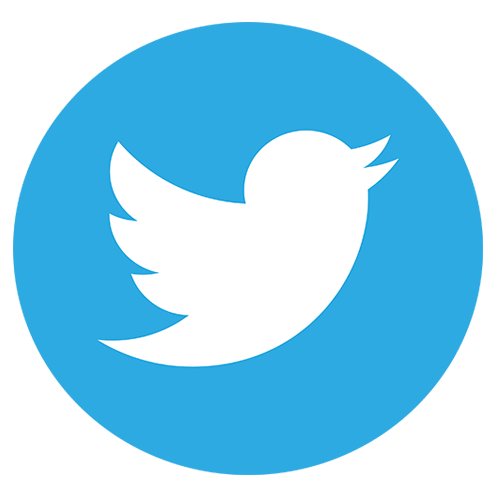 An adult blog of sexy fantasy stories, humor and other useless insights.
---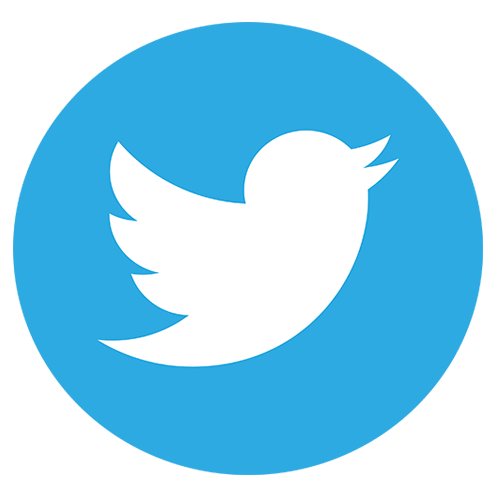 Hi! I'm Kit! I started The Toymaker Project as a place to think about technological empowerment with respect to sexuality, gender and pleasure. How can we make, hack or adapt technology to serve our wants and needs? I'm a maker, and I'…
---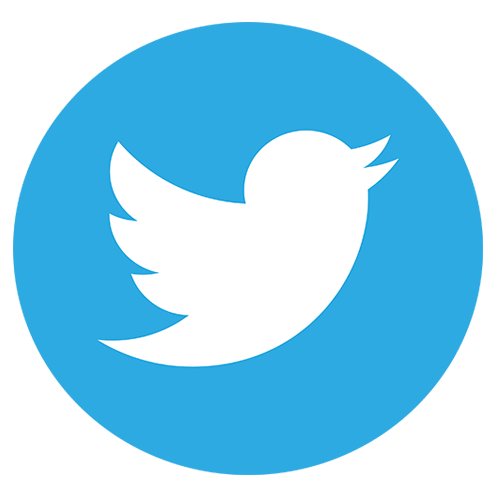 My blog follows my d/s journey and how it relates to the rest of my life. I'm in a polyamorous ddlg relationship. I'm bisexual and plan on going into sexology after I get my Masters in psychology. I discuss my blindness and how I manage b…
---
Personal experiences in the world of Male Chastity
---
Tickle.life – Explore your SEXUALITY
At Tickle.Life we provide you an encouraging environment to talk about your worries, get expert advice, connect with the tribe and access to products for a fulfilling sexual experience. A home to people of all sexual orientations, genders, LGBTQIA &n…
---
TooTimid's sex ed blog is meant to help educate about sexual health and relationships. We believe in inclusivity and making it our mission to provide the best information possible to answer even the most awkward and pressing questions you have ab…
---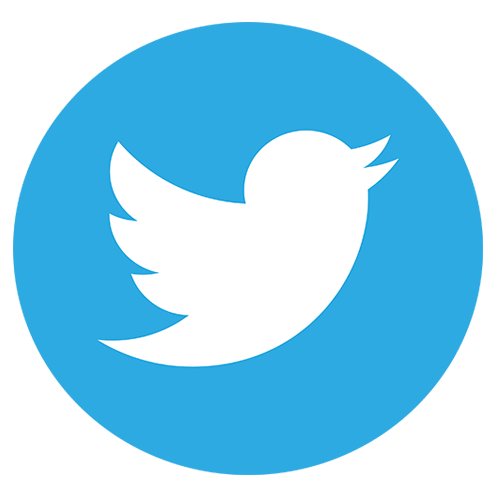 Our blog is a place where people can go to post their ten favorite ways to be turned on, touched, have sex, or make them come. We also write and post erotica!
---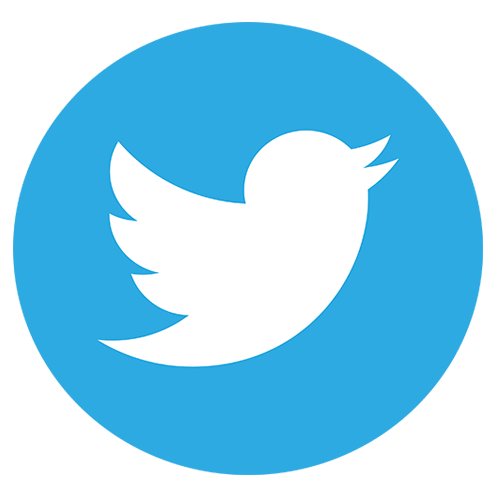 Erotic Blog. Real stories from strippers sex workers and porn stars.
---
Focused on sex toy and sexual health education, learn how to use your sex toys, what the best one is for you and get all your basic questions answered!
---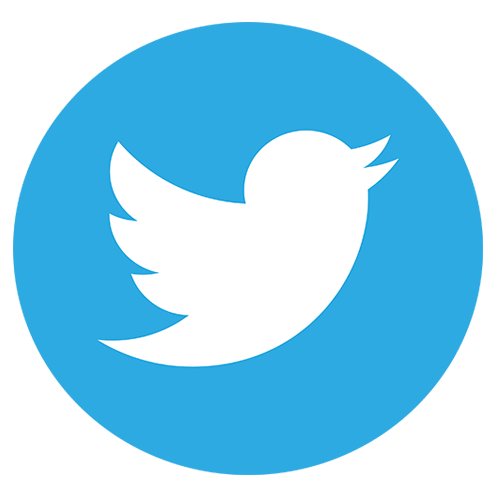 Hi! My name is Storm. My pronouns are she/her. I am a cisgender, pansexual, queer, menopausal woman. I write about my sex life, my romantic life, and I write sex toy and lingerie reviews. You will find that I post a lot nude and lingerie pictures. I…
---
Raising orgasmic awareness. Author. British expat in Spain. Sex blogger. La Sex Teacher in A3media TV. Sex toy tester & designer. Fetishist. Feminist. Vegan. Yogi. Zen.
---
What is My Body Doing is a web series hosted by Eva Bloom about all things sexuality, relationships, sexual health and more! On this channel you'll find short videos that are anti-oppressive, sex-positive, and evidence-based. With a background in…
---
Started by a self-confessed sex addict, Whoreuro began as a personal blog of a sexual journey across sex clubs, swingers parties, and fetish events across Europe. But it's since grown into a writing space covering porn, fetish advice, and much mo…
---
We share the most intimate and intense moments of BDSM scenes and sexual encounters from real people. These are their True Confessions.
---
writingdirty is an erotica blog, with both fiction and non-fiction tales of love, sex, BDSM, kink, gender, and other fun.
---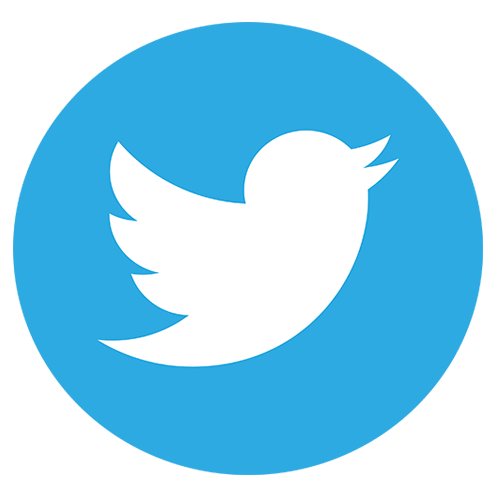 We collect useful sex tips from couples and submit them online. So do not hesitate and be inspired by real couples or even add your own sex tips.Want to add your own sex tip? You're highly welcome – Add your tip!Top posts: Sex Tip #5: Making…
---
---
Podcasts


Sex blogs that focus on their podcast.
---
---
"Is monogamy dead?" is a question being asked by almost every major news publication and magazine over the last two years. Awareness of alternatives to traditional monogamy is at an all time high, as more people are seeking resources to intelligently…
---
Off the Cuffs is a Kink and BDSM podcast and our blog is an extension of the show. Here we post additional content like sex toy reviews, interviews and personal writings on kink and sexuality.
---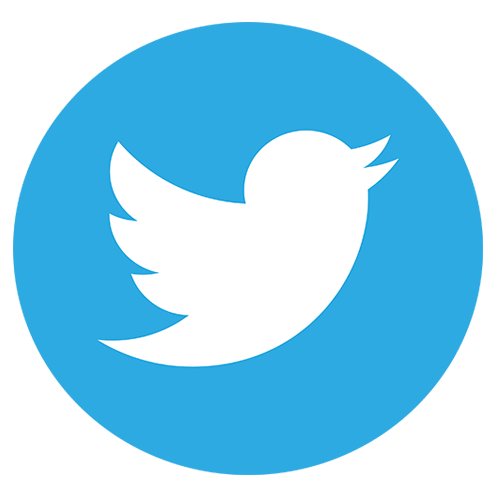 Overthinking Sex and Love. Their website is not active, however they are active on social media and do podcast. They are a happily married professional couple exploring the wide world of consensual non-monogamy. We'd like to share our journey with as many people as possible, in a conversational style.
---
Doctor of Human Sexuality, Emily Morse, is on a mission to liberate the conversation about sex and pleasure. Over the last 17 years, Morse's work has made her the best-selling author of Hot Sex: Over 200 Things You Can Try Tonight!, a pioneering MasterClass Instructor on Sex and Communication, live SiriusXM radio host and executive producer, and host of the #1 Sexuality podcast on iTunes.
---
---
Sex Toy Reviews


Sex blogs that focus on reviews of sex products.
---
---
Want to know more about sex toys? Bedbible.com strives to improve the Americans' love life by leading the way in transparency and technology.
---
There are so many blowjob machines on the market and you want to make sure your purchase counts – which is why I've put together a list so you can get the best blowjob machine that's right for you.
---
A totally honest and unbiased adult product reviewer from the UK. Sex positive, fun loving & addicted to sex toys!
---
Dildo Or Dildont is a blog where you can learn to expand your sexual repertoire without shame or judgement. Carly S. The Queen of Wands, sex educator, porn star, model, sex blogger, and bad bitch from the Bronx. Manager of some of NYC's hottest…
---
Fresh Materials is a resource list of the best toys for sexually adventurous guys. Our sex toy reviews are based on rigorous research and testing because we believe guys should spend less time shopping for toys and more time playing with them.
---
Hertoysreview.com is a site dedicated to sex toy review. In this site I offer honest and reliable reviews about sex toys that are safe to use and interesting to my taste. Besides, I ONLY review and recommend good-quality sex toys that are made of 100%…
---
I'm Joanne, the writer, editor, re-editor, spelling corrector and creator of sexmachinereviews.co.uk a blog that I hope will help people as I share my personal experiences of the products you see on my site. I am very sexually liberated and have…
---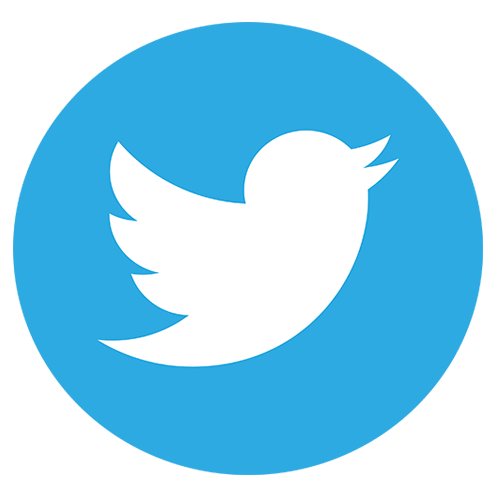 Kinkycow is a website dedicated to help people find the right sex toy and help them get the most out of their new purchase with video and text guides.
---
Reviews of sex toy and other sex related products that range from quirky to mainstream, with the occasional smattering of Erotica thrown in for good measure. I also write adult film features (award winning even!) and a list of my work can be found the…
---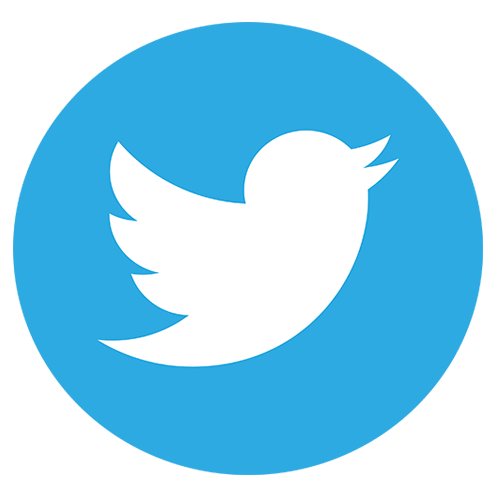 Dedicated blog for all things sexual health. All inclusive and respectful environment, with a focus on sexual education and experiences from a straight male reviewer. Everything from pegging, to lube, to purchase advice and general education.
---
I'm somewhat OBSESSED with sex toys. I like taking pretty pictures of them, I like testing their level of awesomeness, and I like telling you about it. I also enjoy going on about consent, material safety, and about how the sex toy industry can a…
---
Nikki Nelson is just your average, horny girl- fucking sex toys and letting you know which are worth your time and money.
---
Oh Joy, Sex Toy is a weekly comic that updates every Tuesday to bring you reviews of everything that relates to sex, sexuality and the sex industry. From toys to workshops to birth control and much more, no stone will be left unturned, no vibrator le…
---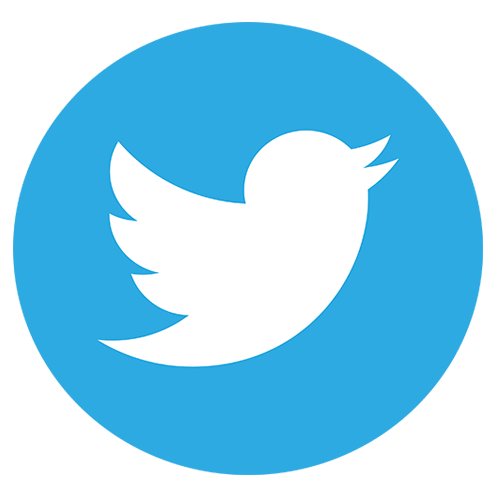 Onahole Review is a blog about Japanese male anime-themed masturbators, lubricants, vibrators and other sexy products straight from Japan. As a team of review authors, we share our fun experience and discoveries in the never ending maze of Japan's ki…
---
---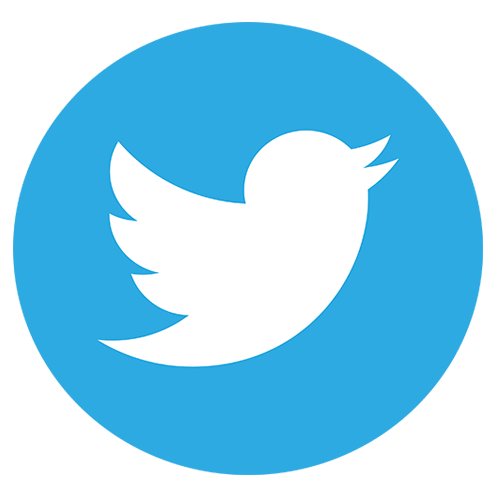 A mix of sex education and toy reviews! This blog features articles about relationships, fetishes, kinks, toys, erotica, sex safety, interviews with popular sex workers, and more!
---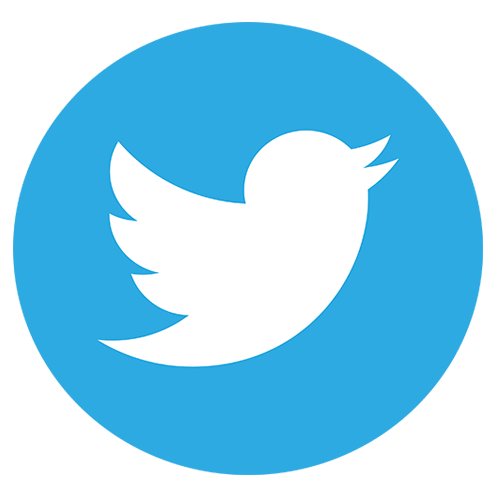 Phallophile Reviews is all about body-safe silicone sex toys. The Silicone Dildo Guide compares the squishiness many brands, plus lists quality suction cup toys and other aids for hands-free masturbation. The blog's author, Felicity, is always on…
---
I'm a Australian based sex blogger and adult product reviewer who wants to help spread my love of sex toys down under. My blog serves as a accessible way for my fellow Australian's to get to know sex toys, and I put a focus on body-safe and a…
---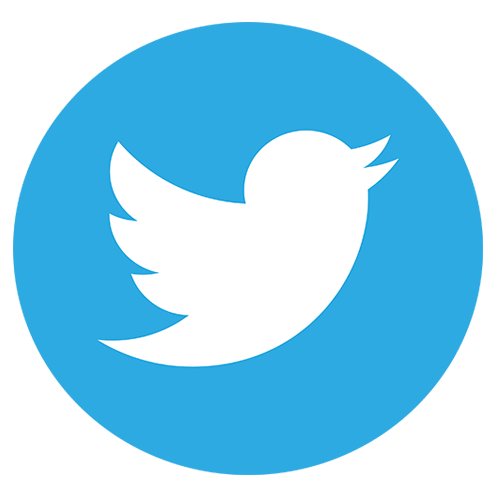 We do the research, so you can focus on having fun. Our crack team of specially trained sex toy technicians vigorously research this world of naughtiness to bring you the best remote control sex toys around!
---
All about the trending sex toy from TikTok.
---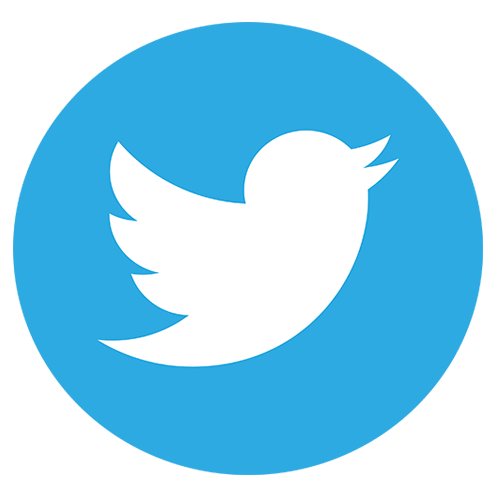 Sexsi Toys is a sex toy review website covering a range of products. With a small team of experts, they focus on reviewing toys and providing detailed information about the products and brands so that you can make informed decisions, and learn more about exploring your body in a safe and healthy way.
---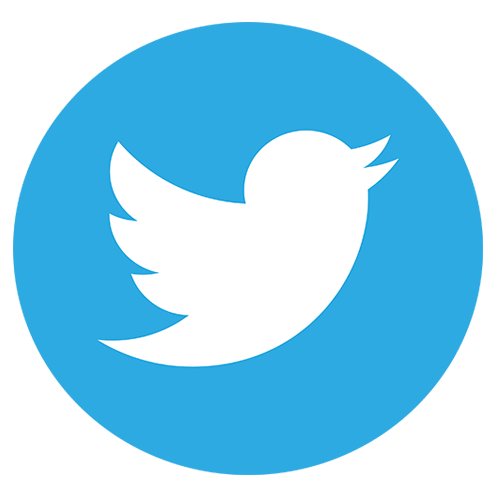 I do a lot of male sex toy reviews, specializing in prostate milking guides and prostate toy reviews. At this point, I've reviewed every Aneros toy and am about halfway reviewing all the fleshlights. I love writing and helping to smash down stigm…
---
In the last few years, sex toys have become less taboo. The media have no problem talking about sex toys… for women. We frequently see women sex toys showcased in different magazines, websites, or news outlet. Many women are now comfortable talking…
---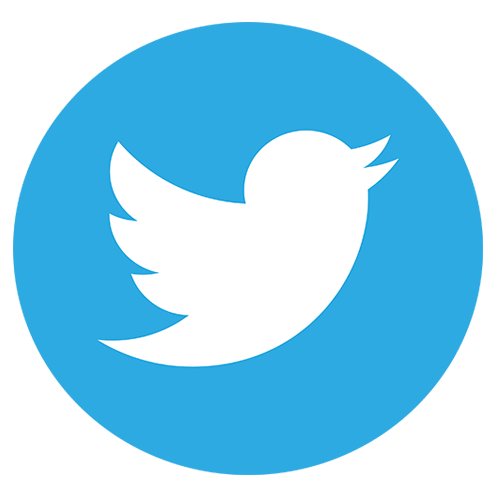 We're a kinky couple that reviews female, male, and couple's sex toys. We're dedicated to providing in-depth reviews using a data-driven approach and lots of charts and hard numbers. We empower readers to learn about what toys might be ri…
---
I publish regular guides on how to get started with sex toys, sex toy reviews and also some BDSM / sex guides both for men, and women! 🙂
---
Your #1 source for sex toy reviews. We uncover the truth through deep research, so you don't have to invest the time.
---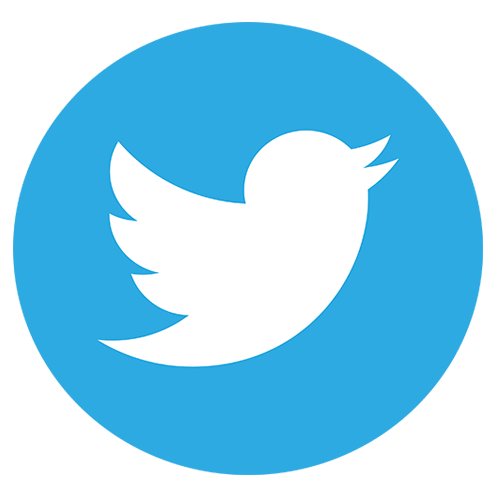 The Onahole Blog – Male Masturbator Reviews
We're sex toy bloggers, fap fans, male masturbator aficionados ,sex gadget connoisseurs etcWe review sex toys for men with a focus mostly on toys from Japan – from onaholes (Japanese version of Fleshlights) and breast toys to full sex dolls and l…
---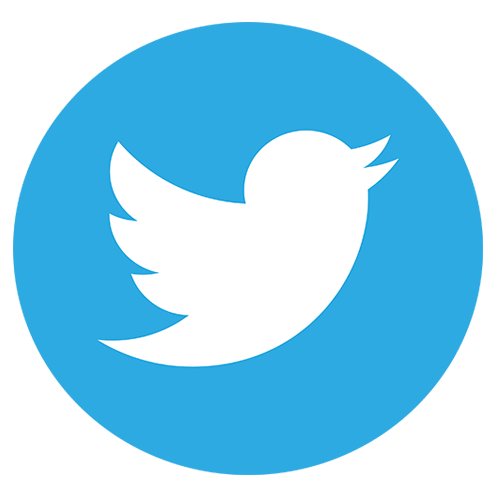 A site dedicated to reviewing a wide range of sex toys, all from the perspective of a gay British guy in his mid-20s.
---
At TheToy we are passionate about sex toys and adult games. We love to review them and find new and exciting ways to use those toys to spice up our love life. We also love delving in big data and doing research on sex topics.
---
Sex toy comparison tool, reviews and sexual education.
---
Bringing sex out of the bedroom and open for discussion. Sex toy reviews with a side of awesome. ToyWithMe offers sex toy reviews as well as stories and articles about sex and relationships.
---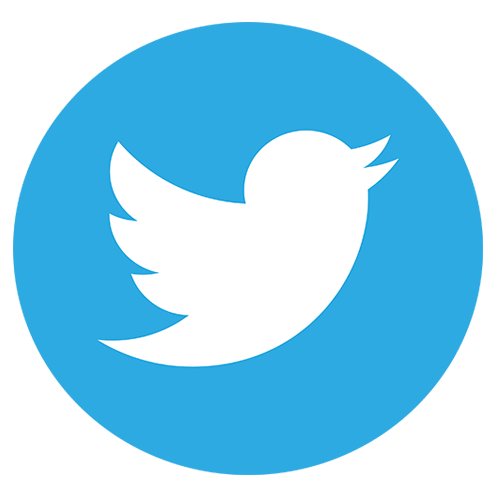 Ray does sex toy reviews, offers a couple of articles related to sex positivism, and is available for help.
---
Vorgasms is a blog filled with the best sex, sex toy, dating and love advice.
---
---
Sex Directories:
Websites that help you find the erotic porn sites that fits your personal needs.
---
---
Welcome to the collection of the best erotic porn sites! They all include only HD lustful adult flicks, tasteful glamour sex for the most passionate couples, fantastic xxx scenes dedicated to women's sexual tastes, and much more! Whether you are looking for good free romantic porn sites or great pay glamcore adult sites, among these erotic links you will discover only pure sensual art in videos and picture galleries.
Sex Toy Stores:
Stores that also have sex blogs.
---
---
Welcome to the FemmeFunn Sex Toy and Sexual health blog – the hottest sex and sexuality blog featuring everything you need to live a more vibrant sensual life. We publish new articles weekly to help you learn more about sex toys, sexual health, and FUNN ways to really spice up your sex life!
---
From innovative tips and play ideas to illustrated position guides, Liberator Unzipped provides educational erotic content that's as fun to read as it is to act out.
---
Sex should be spoken about without feeling awkward. Our post are focussed on Sex toys and Sex advice.
---
PinkLabel.tv is porn with good taste. The site's blog, SEXPLORE, supplements the fair-trade indie, queer, and feminist porn VOD site with Filmmaker Interviews, Reviews, Essays, Casting Calls, Festival Submissions, Guides for Viewers and Tips for Film…
---
---
The Archives:
Sex Blogs come and go. We will add the sex blogs that we once had in the collective to the archives if they haven't been updates in years. Some are old blogs no longer updated, some are just people dipping their toes in the sex blog world and deciding to stop, some seem to be sites created as a SEO / traffic generators to push affiliate links to sex stores. We will leave them here. If the links are dead, we will remove the URL and leave the title bold.
---
---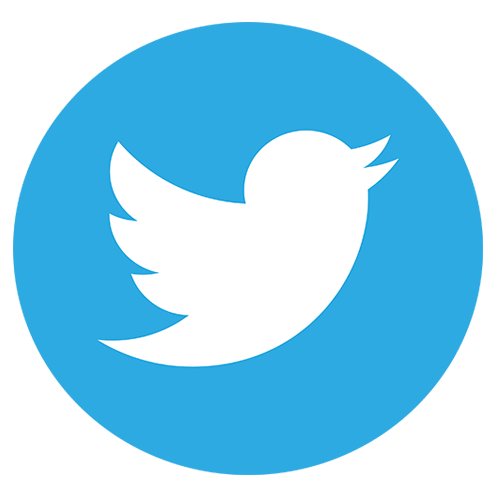 Hyacinth Jones is a mother of a young child, a feminist, a lover of men and a lover of love. Also, a neophyte Domme. Her blog began as just a place to vent and tell her wild tales, but became the ongoing story of her and "The Neighbor" and then the a…
---
Affordable Leather Products' BDSM Blog
Affordable Leather have been making and selling leather bondage equipment and BDSM toys for over 20 years. We've given talks on rope bondage and BDSM play and we blog about stories in the media and developments in politics which may affect BDSMer…
---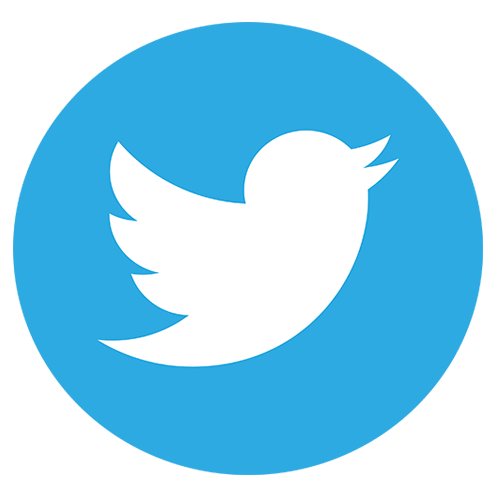 Educational videos on Sex, Kinks , Fetishes and Relationships
---
Bondara Blog (Inactive Link)
Read weekly blogs from one of Britain's largest online sex toy retailers.
---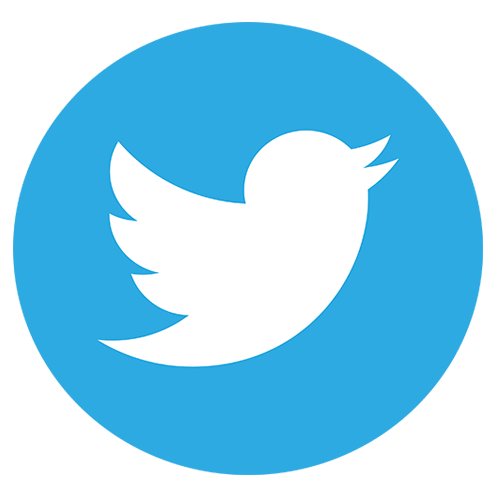 Couple Spice (Inactive Link)
We are a mid 40's couple, married 25 years, and we review sex toys from our perspective as a heterosexual couple. We also plan to occasionally post about other topics
---
Deolu Bubble produces the most original content about life, love, sex and sometimes the fucked up situation we find ourselves in the pursuit of pleasure and excitement. Our content is targeted at young and dynamic young people.
---
Elder Sexuality 101 (Inactive Link)
As elders in our late 60s, we have a passion to educate, inspire, and encourage other elders to claim their sexuality. We hope to provide educational tools and motivation for elders to experience sexual joy.
---
Happyendingz – Confessions of an Erotic Masseuse
A blog that is no longer updated about the erotic massage business. Very entertaining reads. Maybe she will make a come back some day?
---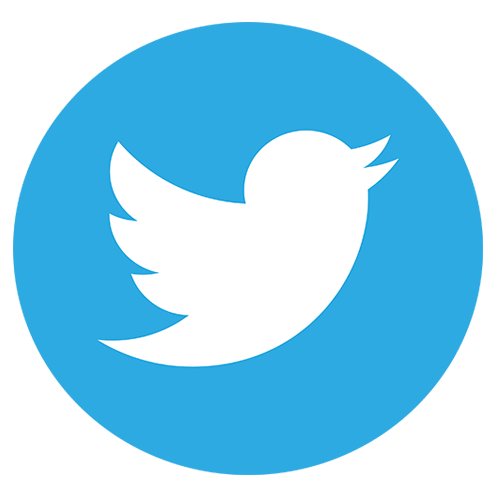 Naughty Adventures of a Cruise Ship Dancer
I spent 10yrs working at sea and lived an insane sex filled lifestyle
---
Pretty Pink Lotus Bud (Inactive Link)
Sex and spirituality: a journey to enlightenment through the physical
---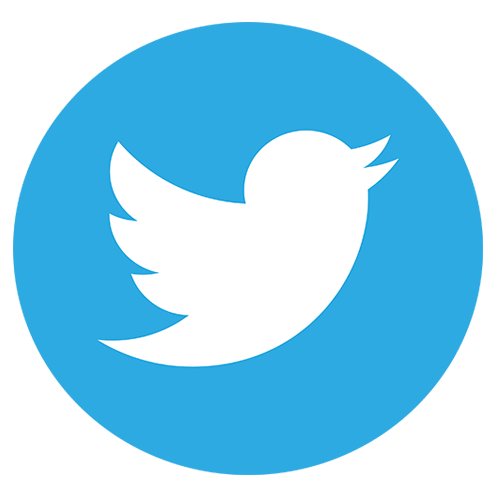 The Journey of a normal girl into the BDSM world. A bit like Bridget Jones but a lot more realistic and funny.
---
A blog that is no longer updated and seems to be affiliated and connected to the The Wonderland, which appears to be a sex toy store.
---
The Sex Kitten (Inactive Link)
I am an aspiring sex therapist/educator who cannot afford the proper education right now. In the meantime, I blog about current sexual topics and write articles about sexual health and other interesting events. I enjoy giving advice and gladly answer…
---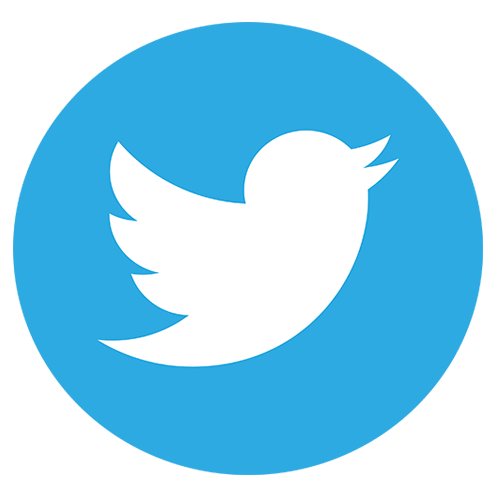 The Wench Works (Inactive Link)
Black. Polyamorous. Lesbian. Swinger. Mentally Ill. I write reviews about sex toys and media, articles about erotic communities and experiences, and tweets about living and growing.
---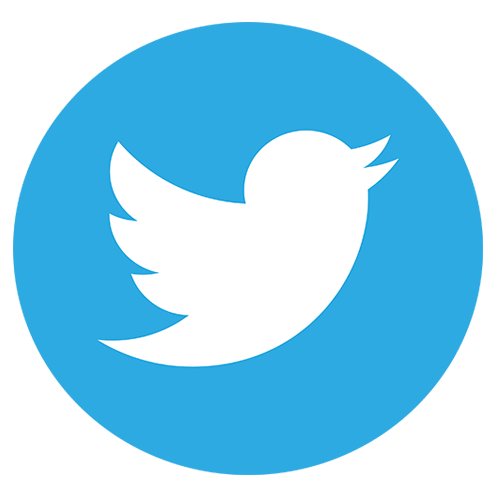 You Won't Tame this Sassy Cat (Inactive Link)
Contains all those wild & sassy (personal) experiences, thoughts, opinions from your Favorite little Kitty – Cat. Posts are shared via audio, standard or jpegs. Topics discussed are Erotic Photography, Sexual Adventures (both fiction & non-fi…