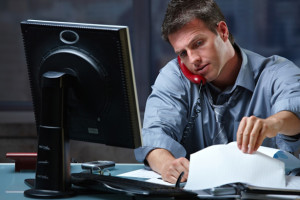 Ryan and I talked recently about a shift in job responsibilities in his office. He told me that he would be taking on more of these responsibilities and because of that his pay would increase, as expected. After the first day I could sense that the adjustment was intense. He was tired, weary. He'd spent the regular 9 hours at work, but the hours in his day were more…full, like his day was a glass of ice and the additional work was getting slowly poured in like a pitcher of warm water. Eventually his day would be pure work, no time to message me throughout the day, to look at pictures I send him, or to jot down blog ideas.
I thought about the old me, the one who was constantly needy, the one who made a pouty face when she didn't get her way, the one who always wanted to be around her man. Some of that hasn't changed. I am very needy. In fact, I watch movies now and see couples who seem too trusting. I get upset at the woman and start screaming obscenities at her. "Why the FUCK would you let him go shopping with his ex-girlfriend?! Bitch, grow a pair and put your foot down." My pouty face? I choose to avoid creating wrinkles on my smooth, supple skin, so I don't pout anymore. Instead, I reason with Ryan, telling him to bond with his friends, build camaraderie, and get some cardio in, and in exchange, this upcoming weekend he's helping me clean out my closet and playing video games with me. An even trade, in my opinion. As far as always wanting to be around my man? Unfortunately, this hasn't changed. In fact, I have a confession to make. A few weeks, Ryan went to the gym and was gone for about four hours. It was mid-morning, he wasn't clubbing, he wasn't drinking, he wasn't out having a good time without me, he didn't have a delicious meal while I sucked on a packet of Splenda alone. When he came home, I felt relieved that he was with me again, as I always do. I don't question him about what happened. I know what happened. He has earned his trust with me and I know he'd love to blend his hobbies and his time with me into one big super mega funfest. That's not always going to happen. But when he came home I was kind of blah-feeling, like something was missing. He was in a great mood, so it's not like he plopped down and went to bed and asked me to wake him up when it was time for dinner. I soon realized that I feel this way because I feel like I've lost time with him, time I won't get back. I feel a slight depression, and that depression quickly turns to anger. I get frustrated because I feel like that is my time, and only I have a right to it. In many ways, the old me still creeps in the shadows and pokes her ugly head out.
But back to my original point. I knew that Ryan's workload would double, and I knew it would affect our relationship no matter what we did to avoid it. Although the thought of having a little more money coming in would be nice, I quickly realized that it would mean supporting Ryan…and our Circle. Our circle was born out of a need to ensure that we spend time with each other everyday; it was to keep us on the other's mind throughout the day. When we spent time in the morning (dick sucking, a quick stick of his penis in my ass, a bj that ended with a stomach full of his cum, etc.), I got texts, conversation, and pictures from Ryan. I knew that these would lessen if not stop altogether. And that's what I was preparing myself for. Fortunately, they didn't stop altogether. I knew it was just a matter of time before he felt comfortable in his new role.
To grow as a wife meant that I would have to adjust to the changes in our lives. He would still be there, working hard for his family, and not gallivanting around the Internet. And because his attention is not necessarily aimed toward me, but rather FOR me, I have to accept that he is still supporting me and still has his mind on me. The Circle works because we both work at our relationship. He has adjusted to his own changes (at work) and that means I will support him in the choices he makes for us and his family.