Sex Games For Couples: Theme Parks After Dark
So what the can you do to make a roller coast even more exciting? Pull your penis out and see if its possible to get a blow job on every ride there! Theme parks after dark!
What can make sex more fun and playful than turning it into a game? Throughout our years of marriage we have came up with ideas that we may or may not have actually used. But nonetheless, we have decided to share our ideas with our readers. Some of these sex games may help with communication or kinky secrets, some may be for sex parties, but others just may be simple quick fun to use as foreplay. If you and your partner have your own games, please share in the comments below or email us ideas!
The Rules: Theme Parks After Dark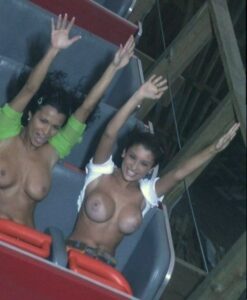 First, let me make sure to start this one off by expressing how important it is that you do NOT play these sex games with children around. This is why we call it Theme Parks AFTER DARK.
Now to the rules. On every ride you get on, find the most discrete and natural time to lean over and give your partner oral sex. Obviously, this will be much easier for a woman to be the one giving oral sex. But whatever floats your boat…it is a small world.
Our Experience in Theme Parks After Dark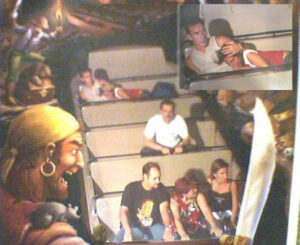 This is a game we played and loved. Please note, I wouldn't try this one at six flags! This is more for those Pirates of the Caribbean style rides, where something scary is about to happen and your wife slams her face down into your lap like she is scared, only to suck your dick and check that ride off her list. We managed to pull off some sort of oral on every single ride in the Kingdom. It was Magic. I imagine for those of you that have been to these theme parks, you are wondering how is it even possible on a ride like Space Mountain. Well, for us, the ride wasn't possible, but the dark area in the waiting line was. But let me stop giving you all the secrets on how to beat the boss levels of this game and let you figure it out on your own!
Continue Reading Sex Games For Couples: Theme Parks After Dark