The Tallest Female Porn Stars
We are going to do something a bit different for this blog. We saw a clickbait photo on twitter with a giant woman, who actually looked pretty sexy. Immediately I ran to google to see who the tallest female porn star was. In doing so, we found various lists of all the tall porn stars. We thought we'd share with our readers so they can help with our research.
Please note, there are women much taller who have one off videos or amateurs that appear to be much larger than 6'3. However, because they are amateurs, we did not list them.
In our research in finding the tallest women in porn, we found a porn star called Tiny Texie (3 feet 6 inches). And although she is the opposite of the tallest porn star, we figured we would give her an honorable mention because she appears in a lot of videos with the tallest women in porn, just to make the video appear extremely abstract. Very tall woman with a tiny woman.
---
20
Madison Rose

Height: 5 feet 10" or 177.8 cm
19
Molly Stewart


Height: 5 feet 11" or 180 cm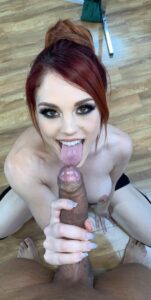 18
Bianca Breeze


Height: 5 feet 11" or 180 cm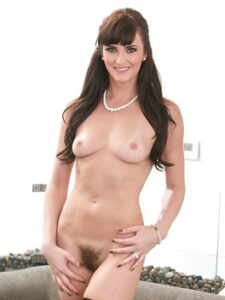 17
Nicolette Shea


Height: 5 feet 11" or 180 cm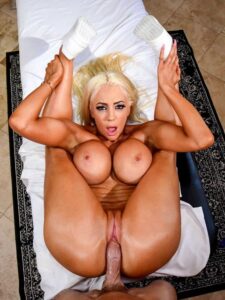 16
Alison Tyler


Height: 5 feet 11" or 180 cm
15
Holly Michaels


Height: 5 feet 11" or 180 cm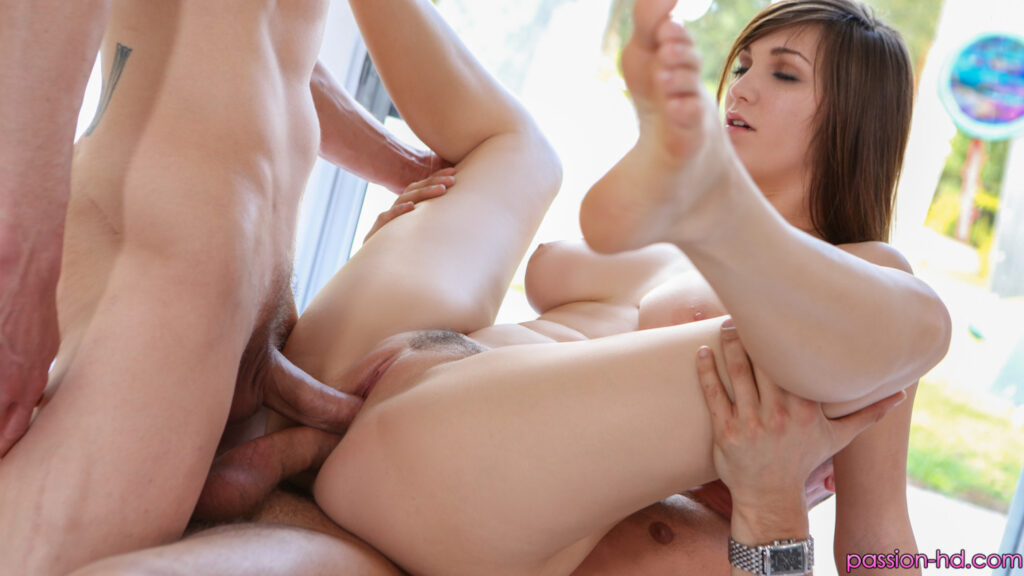 14
Mia Melano


Height: 5 feet 11.5" or 181 cm



13
Paige Turnah


Height: 5 feet 11.5" or 181 cm
12
Bella Rolland


Height: 6 feet or 183 cm



11
Eve Ellwood


Height: 6 feet or 183 cm



10
Sophia Wilde


Height: 6 feet or 183 cm



9
Nikki Eliot


Height: 6 feet or 183 cm



8
Angel Long


Height: 6 feet or 183 cm



7
Zoey Paige


Height: 6 feet or 183 cm



6
Elena Koshka


Height: 6 feet or 183 cm



5
Blaire Ivory


Height: 6 feet 1" or 185 cm



4
Kitty Jane


Height: 6 feet 1" or 185 cm



3
Danica James


Height: 6 feet 2" or 188 cm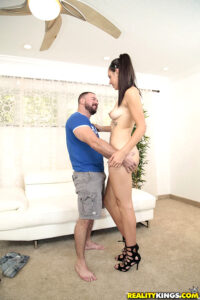 2
Rocky Emerson


Height: 6 feet 3" or 190 cm



1
Ava Koxxx


Height: 6 feet 3" or 190 cm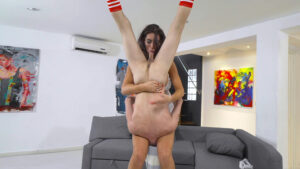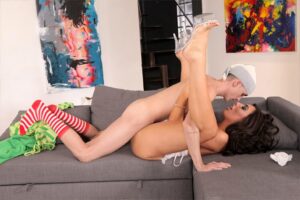 Have fun doing all your research on the tallest women in porn! Get back to us with your own results (please do not send us pictures of your cumshots all over your computer screens again!)