Naughty Selfies – Sexy Ass, Ugly Panties
Sometimes you hit and miss. This time, we missed! I found a Victoria Secret bag while cleaning up my closet. To my surprise, it had 5 brand new pairs of panties in it. What's even more funny, it must have been around the time I thought thongs were cute, because two of them were thongs. Unsure of when I bought them, but it had to be about 4 or 5 years ago. Although not as pretty as I remember, they make for a great blog title! Because these are some ugly ass panties.
The obligatory spiel about this section and our goal: I'll try to keep these selfies limited to new outfits, panties, and ideas, rather than the exact same poses and panties every day. Thankfully, I do change my panties! Unfortunately, until I learn how to stretch and morph my body into alien-like positions, I am a bit limited at what I can do with my camera! Either way, hopefully you guys have a great week and enjoy another edition of our naughty selfies.
Dear Naughty Selfie Diary: Victoria should have kept her secret!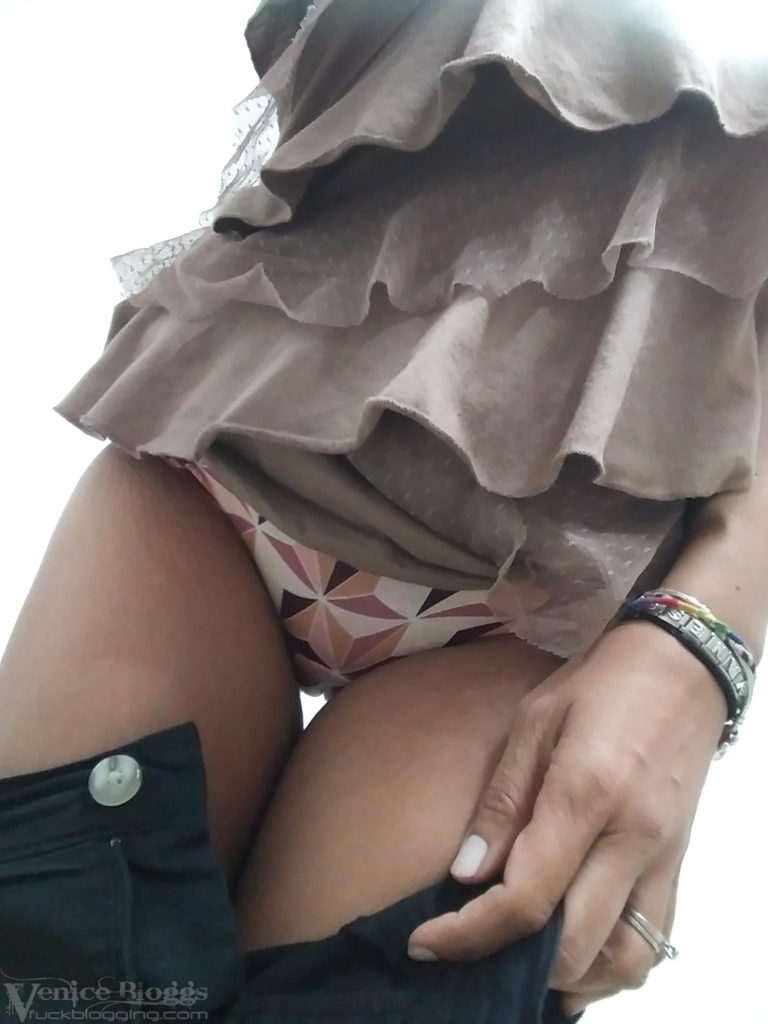 Every pair of panties has a story. Here is mine:
The first thing my husband said when he saw these:
But it wasn't a good "Oh my…" It was more of a, "So abstract art on your crotch is a thing now?" type of 'Oh my.'
But it doesn't matter what he says. Because the best part about these ugly panties was I knew my husband would be in them the next day himself. Not to tease him, but it's fun knowing he will also have to wear these ugly things the day after I have used them up.
Now, let's put the ass in these ugly ass panties!
The way he stretches the fabric makes the design looks like a QBert video game melted on his hips!
---
You can buy these ugly ass used panties if you like. Click here to find out size and your special request! Want to see some other designs? You can check out all my naughty selfies here!