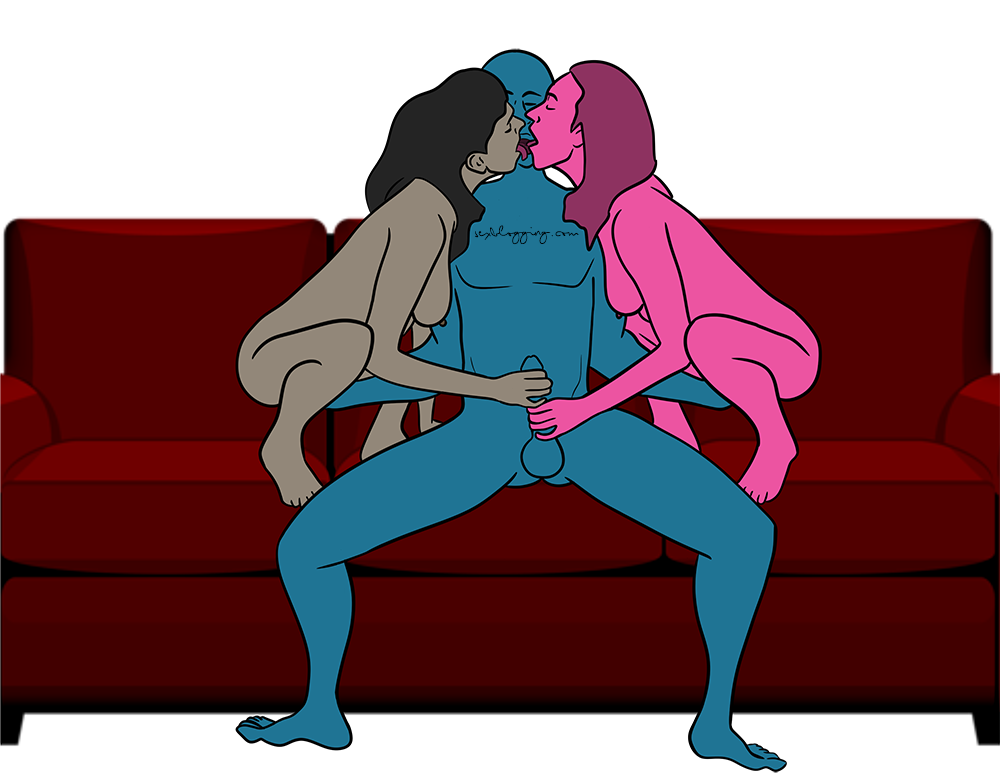 The Scales of Suckthis, I mean Justice. During a FFM threesome this position can be intimate as you can three way kiss while keeping your hands busy.
Difficulty Level
Advanced: Both women working together on the penis isn't an easy task. While at the same time, playing with two women at the same time, also isn't an easy task.
Pros & Cons
+ Every person gets stimulated while also keeping their hands busy
– Temporary position that is really just for threeplay (foreplay).
Instructions
Both women should kneel on each side of the man while stroking his dick together. They can also lean in and three way kiss. The man is in the center and uses each hand to play each woman.
---
All artwork is original and created by sexblogging.com.