Naughty Selfies – Baddie with a Fattie
I'll try to keep these selfies limited to new outfits, panties, and ideas, rather than the exact same poses and panties every day. Thankfully, I do change my panties! Unfortunately, until I learn how to stretch and morph my body into alien-like positions, I am a bit limited at what I can do with my camera! Baddie with a Fattie.
bad·die /ˈbadē/ – A baddie is a girl who is super attractive. She slays whether she's wearing a tight dress or sweatpants. She's usually slim thick and has all the curves in all the right places. She's also a little bit sassy which makes her that much more attractive.
Dear Naughty Selfie Diary: A Baddie with a Fattie.
Last day of work before Thanksgiving holidays. And it's a cold one. That doesn't stop me from dressing cute! So when you take off all the layers of my outfit: black pea coat, black scarf, black gloves, black beanie…and then lift up my black sweater dress and get exposed to a full black bush.
But before I expose the bush, I let my panties hold it all creating a nice fattie in my panties. My husband loves this.
He said to me after he received my selifes:
I responded,"That's just all my fur daddy! I keep my muff warm now too!"
He then texted back, "A baddie with a fattie!"
I like it!
I added a variety of shots that we will only shared on this blog. So for those of you that check us out each week, we appreciate you.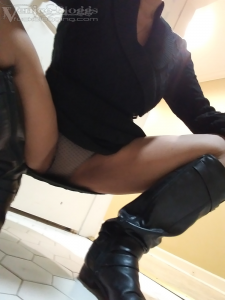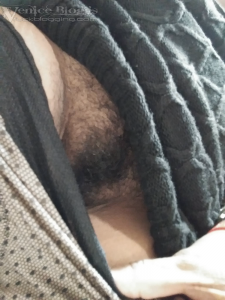 You can check out all my naughty selfies here!