Naughty Selfies – Chilly Willy and Blow 30
I'll try to keep these selfies limited to new outfits, panties, and ideas, rather than the exact same poses and panties every day. Thankfully, I do change my panties! Unfortunately, until I learn how to stretch and morph my body into alien-like positions, I am a bit limited at what I can do with my camera! Chilly Willy.
Dear Naughty Selfie Diary: Chilly Willy and Blow 30!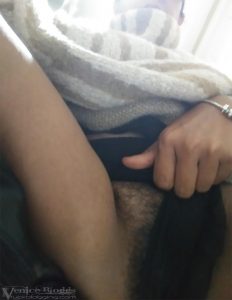 Oops, I mean below 30! Not blow 30. What type of girl do you think I am?
Don't answer that!
It was below 30 degrees this morning so it was extremely chilly! In fact, anything below 32 degrees can freeze the pipes. That's why I make sure the muff stays warm with my extra winter coat and my actual winter coat! Can't let my husband's pipe freeze.
I can think of more than a few reasons why having sex in cold weather is on the top of my todo list!
As always, I snuck off to the bathroom and snapped a few shots at work. Listen, even though we don't make any money through our blog, I at least get paid while taking a few selfies. Sticking it to the man (no pun).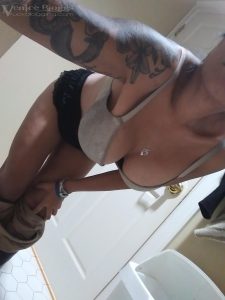 The obligatory side by side shot of my husband wearing my used panties the following day. I actually took these selfies for him so he could see me pulling my panties tightly up into my crotch and getting my juices all over them. I wanted him to know he'd be rubbing me on himself all day. We both love it.
Enjoy the selfies guys (and gals). Have a good weekend. Stay warm.
---
We have started compiling my selfies and putting them in one section of our blog. Check out all my naughty selfies here!