Have A Sexy Christmas – Goodbye 2019!
Let's set the mood right for our sexy Christmas blog this year. If you love National Lampoon's Christmas vacation and lo fi music, let the needle drop…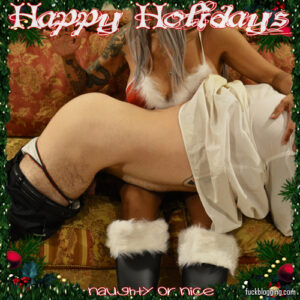 Happy Holidays!
This introduction just keeps getting longer! We have now republished this article every year since 2012. Unfortunately it's not easy to come up with new ideas for a sexy Christmas photo shoot when you did 25 days straight in the original. Our little wet noses and perky ears are dried up and saggy now! Our ideas are stale. So instead of doing more photos…
…wait a second, as I am writing this I just came up with an idea to maybe reshoot every single photo as close as possible to the original! 7 years later. Oh gosh, our bodies have gotten much older! But maybe that could be a fun project!
*Edit. After starting off the month strong, we realized that taking a photo each day just wasn't something we had time to do! So instead, we took a few of our favorites and turned them into a 2019 remix.
Also make sure you check out "Naughty Selfies – Santas Little Helper"
Sexy Christmas Past
Back in 2012 when we started our blog, Venice and I wanted to find a sexy way to celebrate Christmas and December. We came up with the idea to do a photo shoot every day up until Christmas. I believe it all started on December 1, 2012, when I asked Venice if she wanted to do a photo shoot with me cumming all over her milk and cookies. Of course she jumped at the opportunity because she loves taking photos, and definitely doesn't have a problem eating cookies and cream during the holidays (this photo shoot also inspired our January 2013, month long photo shoot of facials / and Venice swallowing each day of the month).

From there it spiraled into us setting up a second Christmas tree specifically for photo shoots. We'd message each other throughout the day and plan our next shot. It was fun, but it was also a lot of work.

Even though the photos are from 2012, they are still timeless and we enjoy sharing them. Welcome to the month of December! Happy holidays everyone!
Sexy Christmas Present
2012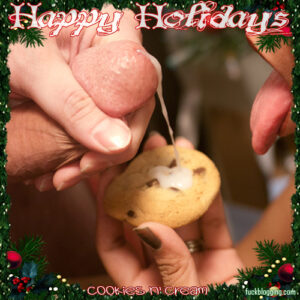 2019

2012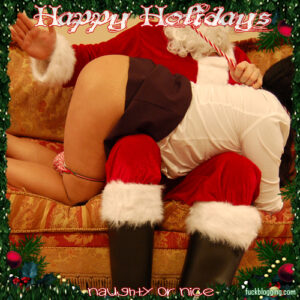 2019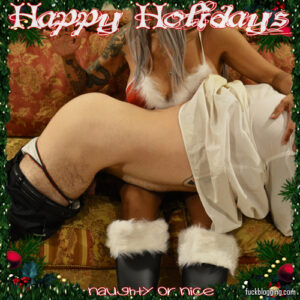 2012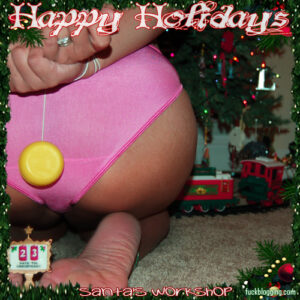 2019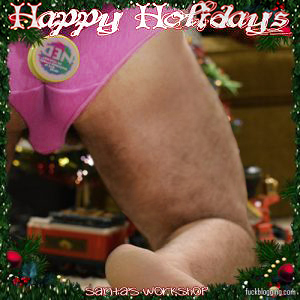 A few extra photos we took this season for fun.
2019

2019

And with that said, hopefully you guys have a Merry Christmas! Need ideas for outfits for an adult Christmas party or spicing up your own social media account? No, not a sponsor. Just a few great outfits for Christmas that you guy may want to check out and try on for yourself!