Threesome Memoirs: Table of Contents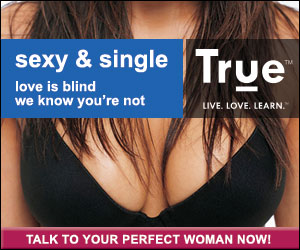 The tricky part about having a threesome is actually finding someone that's willing to be your third partner.  In doing so, Ryan and I have talked about the many options:  asking one of my more freakier friends if she is interested in hoping into bed with us, turn into swingers and meet other couples, eventually hoping a couple or husband is nice enough to give us the pleasure of a threesome, find a gay/bisexual club and hope we get lucky, check out the local escorts for a true no strings attached experience, or find a girlfriend from dating websites and classified ads.
We chose dating websites.  For now, our goal will be to find a bisexual woman interested in dating a married woman.  There is another version of this same concept and that would be to have Ryan find a bisexual girl who was interested in dating a married man. The latter is a bit more risky because the woman is more interested in my husband rather than me.  For now, I do not think I am ready for that. At least if I am the one searching, I am looking for a same sex partner which helps us both when dealing with the jealousy.
So, I'm on the dating scene.  Photo shoot and recent photos?  Check.  Good attitude, nipple rings and pussy piercings polished?  Check.  Ready to taste my first woman and hold my man's cock while another woman sucks on it?  Check.  My girl-on-girl flirt moves in order?  Not really check, but I mean I've worked on a few of my lines.  "Hey girl, those are pretty toes you have, want to eat my wet pussy?"  I know, I know, that shy approach may not work in this day and age.  I have to work with what I got, you know?
Before I work on my girl-on-girl mack game, I want to do the super easy stuff, like create my online profile and clarify to the world what I am looking for.  Boy was I wrong on that one.  Creating the perfect profile was much more complicated than I thought. You'd think adding about 10 photos, all recent, would pretty much fix the need for more photos.  Wrong.  The first message I usually get is, "Do you have more pictures?" Also, I was pretty precise about what my goals, expectations, and limitations were, but of course that doesn't stop the random boyfriends or women e-mailing me and asking, "I know you said you do not want to be a third in another couples threesome, but if you change your mind look at these cock photos." I understand the struggle, trust me, I do, but at least read my profile. We are all going through the same thing, but do you really think ignoring everything in my profile increases your chances of getting me as a third for your threesome?
Oh dang, I guess I will never have that threesome I've always wanted with Ryan.  But wait, wait, what ever happen with  that couple that didn't really  know how to read or totally ignored my entire profile and mailed me cock pictures to tempt me with having a threesome with them?  I mean, I can trust them not to break my boundaries being that their first offer totally broke my boundaries.  Yea, you know what, forget my soulmate, I will just tell him all about it later.  He'll love that.  If I remember right, that cock was so perfectly average that no woman could resist.  Or wait, was it that the long skinny black one that looked a little ashy near the crotch?  No, no, it was the white stubby crooked one.  Yea, that was it.   Let me find their old email and contact them right now.  It's. About. To. Go. Down.
Listen, that isn't going to happen ladies/gentlemen.  I'm not perfect, but this is something you shouldn't do and I won't do.  I will never flat out ignore a profile and tempt another person with my own agenda, just in the slight chance the other woman would cheat on her man.  No.  Respect the profiles, people!
Don't get me wrong.  I don't mind answering questions that people have for me, as long at they're legitimate.   "What is your titty size and if your husband is going to fuck me, I need to know how big his dick is.  Thanks."  I mean, at least they read my profile right?
As they say: Serious inquiries only.  And also, MW4W, BiF, W/E, DDF, NS, GSOH, HWP, NSA, RTS, TYVM.
Below is the profile description.  If you have any ideas or advice, please post in the comment section.   I would love to improve the ad!   Picture to provocative?  Opinions?
First off, every picture in my profile is mine and real.

A little about me?  I'm friendly and a great listener.   I'd be just as happy making a new bisexual female friend as I would finding a partner for a threesome.  I think simple flirting can be fun and sexy.  I am married, bisexual, and not looking to hook up with another woman for a lesbian relationship / experience.  To clarify, I am bisexual, not lesbian, and I'm only looking for bisexual experiences, not lesbian.  I am not comfortable meeting or hooking up without my husband, but his role can be limited so everyone is comfortable. If you prefer to just chat, e-mail, or text, you will only talk with me, the lady. Before exchanging more photos, I'd prefer to talk on the phone to make sure I know who I am texting or emailing.  After phone verification, we do not have to talk again until both parties agree.

If anyone is interested, please send a message. I am not interested in couples, men, or studs. Serious ladies only please."