Sex Toy Review: Kiiroo Keon + FeelStroker & Pearl2 Couple Set
For the record, we had an older couples set by Kiiroo that we sold on our website and it didn't last even an hour. It sold instantly. This company creates items that most couples have to own.
With that said, this is the second time we have reviewed a Kiiroo couples set and once again we were not let down. This time they sent us the robocop version of a male masturbator. The Keon. This set also includes a sleeve, as well as the Pearl2 vibrator for a woman.
As far as the Keon goes, this thing is huge.
That's what she said….
🦗🦗🦗<crickets>🦗🦗🦗
Seriously, this thing is huge. The Keon is a very large machine that holds the FeelStroker (Kiiroo's version of a Fleshlight) and acts like a power drill on your man piece.
But that's not all. The KEON has a feature that allows it to sync with preset videos you can watch on their app. Through VR, or through watching a POV (point of view) video, the KEON actually massages your penis to the exact same movements you see in the video. For instance, if a girl is stroking a penis in a video, the KEON strokes you in the same rhythm. If she is sucking slow, it also moves slow. In the video we viewed, it was two women giving a blow job, and this thing was able to keep up with the video and vibrate to the exact same movements. Great feature! As with most strokers you can change the speed and find your sweet spot.
Speaking of sweet spots, this set also comes with the highly acclaimed Pearl2. You can check out our review of the Pearl2 here: Couples Set w/ Pearl2
As with our previous review, we'd highly recommend this product. This is probably the most sought after device for couples, long distance relationships, or just a horny guy that wants to sync his stroker to the vibrator and fuck himself twice at the same time.
Say what?
Anyway, the two devices sync with each other, or sync with the apps on your phone. You can play in the same room or long distance. If masturbating with each other is something you are into, do not pass up on a set like this.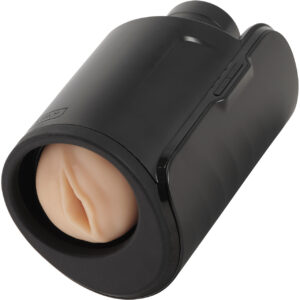 Pros:
Probably the most powerful masturbator I have ever felt. Regardless how tight the sleeve is, the motor will not stop like some of the cheaper male masturbation toys.
You can sync the Keon to various videos which allows you to feel what you are watching.
Both items are made for couples and interactive. You can play with your woman's toy long distance and get her off through the app.
Cons:
The Keon is just too big. Maybe I do not have it figured out but it's like holding a dang cinder block over your cock. I mean, it's the best feeling cinder block on earth, but it's still a dang cinderblock.
This is a pro and con, the Pearl2 is pretty basic. It really doesn't do anything fancy besides shake your goodies until your goody shakes. But in our experience, this type of vibrator becomes your main go to when you need a quickie on the go.
---
Website Description:
Price: $319
Keon + FeelStroker & Pearl2 Purple Couple Set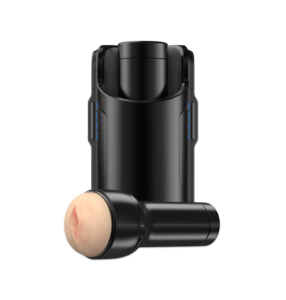 Keon
A new standard in interactive pleasure has been set with Keon by KIIROO; the smartest automatic masturbator on the market today. Embodying both innovation and design in a small, compact casing; KEON is the ultimate automatic Sex Toy for Men. Its ergonomic shape and intuitive grip control helps optimize your experience in limitless ways. All you need to do is let KEON unleash your fantasies without constraints.
KIIROO Stroker
This Stroker is KIIROO's first stroker. The patented material gives you the most pleasurable experience. This stroker was designed to fit perfectly in Keon by KIIROO.
KIIROO Pearl2
The world's most technologically advanced G-spot vibrator, designed to fulfill your most intimate needs. KIIROO Pearl2 Purple is a technologically advanced G-spot vibrator enabled with touch-sensitive technology. It can be used for solo play, couples play from a distance or you can connect it to your favorite videos.
What You Get In The Box:
Keon by KIIROO
KIIROO FeelStroker
KIIROO Pearl2 in Purple
---
We are not affiliated with Kiiroo.com and get no revenue from this review. We are just sharing our experiences with our readers.