Threesome Memoirs: Table of Contents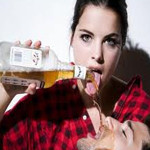 We've said numerous times that finding a partner for a possible threesome isn't an easy task, but truthfully, if we were a bit more courageous, it wouldn't have been that difficult. Yes, it takes patience, but who would want to rush in and make that type of mistake anyway?
We've had flaky prospects, men pretending to be women, and ladies that get cold feet.  This is expected.  What wasn't expected were a few offers that were so aggressive that we actually flat out turned them down.  Not that the ladies weren't attractive, but instead were openly turned on by us and weren't shy about what they wanted to do.  Sometimes it wasn't even what they said, but the pictures they sent that intimidated us.
If the woman was in high heels with a huge sexy ass, swinging on what seemed to resemble either a firehouse pole or a stripper pole, I was immediately intimidated.  Unsure why, I guess I was expecting to spend time with the girl next door type.
It wouldn't be just the photos though.  If they weren't shy about letting me know that they were ready to meet immediately and would only fuck my man if it was okay with me, it made me a bit uncomfortable.  The aggression, the lack of communication, the rush of meeting, or just flat out intimidated.  I don't know why.  It didn't just scare me though, Ryan was usually the one that pulled the plugs on the wild ones.
At this pont, most readers following along with our memoirs are probably totally confused.  How could a couple that is complaining about the young and flaky find a female that is totally willing to have a threesome, yet write a blog about how it intimidates them.  What exactly do we want?
Good question.  I have no idea.  I do know exactly what I don't want though.  I do not want a woman who is almost anxious to get me and my husband into the bedroom.  We like to talk, we like to socialize, and we also do not want our experiences to be warped by some sex machine who doesn't care who she sleeps with, just that she is sleeping with someone.
As much as it is supposed to be difficult to have a threesome, it really is much more difficult when your standards are nearly impossible.  If we had no standards, this would have been a very short memoir section.  "Day 2, we fucked some girl and afterwards we saw her in the parking lot fucking some other guy as well.  I guess she wasn't satisfied?"
I know this sounds shallow, but I also judged looks.  If I wasn't attracted to the female, I would let them know that I did not think it would work out.  This actually created a few problems but regardless of personality, I wanted to be attracted to whoever I decided to invite into my bedroom.  We've experienced the good, the bad, and they ugly, but a lot less good than the other two.