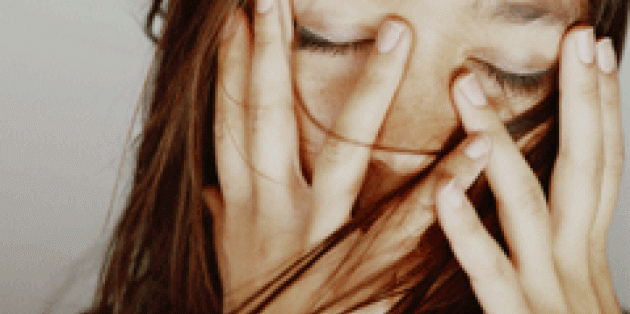 I've mentioned before that I once read a sex blogger suggest that a way for a couple to spice up their sex life is to have a threesome. I cannot emphasize enough how detrimental that is. A threesome for a 20-something couple who've been dating for six months and still text in emojis is not the same as a threesome for a married couple who've been married 15+ years and have talked extensively about the logistics and repercussions. I'm not saying that every couple reacts a certain way to threesomes; it depends on the length of time together, their experience, their history, their levels of maturity, etc. What I am saying is that couples in healthy relationships are less susceptible to the fallout of a life-changing decision such as a threesome. I refused to stay in the mindset of a little girl when my relationship with and marriage to my husband. So I write this blog in an effort to offer some insight to other women (and men) who've given any thought to allowing others into their bed.
To begin, it is my humble opinion, and from personal experience, that the reason why threesomes don't work in relationships may be because of jealousy.
Jealousy that the other woman will suck your man's dick better
Jealousy that he will get hard for her and not for you
Jealousy that he will think she is sexier than you
Jealousy that she will try to take over in bed and make you feel inferior
Jealousy that he will give her too much attention or ignore you altogether
Jealousy that either one of them will break the pre-discussed boundaries in the heat of the moment
Jealousy that, after she leaves, he will ask you to do "that thing that she did to him"
Jealousy that he won't stop fantasizing about her
Jealousy that he will call her behind your back for a private fuck session
These are all thoughts that went through my mind at least once, and which I'm sure that have gone through many women's (and maybe even men's) minds. Is it natural to have these thoughts? Hell yes! If I didn't, then I didn't feel loved and cared about. My whole marriage I was used to having the man who I dedicated my life to to belong only to me. I was never asked if he could be shared. I was never asked to explore outside or away from each other, separately. They never crossed our minds. Even when these thoughts of jealousy plagued my mind, I had to remember that the important thing was maintaining a strong line of communication between me and Ryan, one that we'd been working on keeping open and honest. I'd always been very quiet and refused to let him know what's on my mind. I blame it on my Asian upbringing and being forced to never talk back. But that's neither here nor there.
This lack of communication between me and Ryan took a toll on us because I never expressed my desires or my emotions. I soon realized that because of this communication barrier, my jealousy festered and was never pacified. Don't get me wrong – the way we communicated has improved significantly over the years. But I noticed that my jealousies and insecurities were calmed when I let Ryan know how I was feeling, which in turn prompted him to always ask, "What can I do to help?" Yes, it's that simple. I'm in an adult relationship and I expect my partner to talk to me like an adult. He doesn't storm out if he doesn't like what I have to say, he listens and hears me out. He doesn't try to coerce me into wanting or doing something against my will, he explains why trying new things could be fun. He doesn't make me feel guilty for my boundaries and reminds me that we try things together as a team or not at all. My boundaries are his boundaries. He reassures me that I'M his priority, I'M the one he needs to make happy before, during, and after threesomes, and I'M the one who needs to calls the shots because I'M the one sharing what is mine.
Ryan is a very emotionally-attached human. He needs me to affirm daily how much I love him, which I do my very best to do. He needs that attention and I'm the only one he wants to get it from. It's not just attention, but love, compassion, and empathy. It's almost to the point to where he needs interaction (dirty talk / love talk, kissing, ball-stroking, etc.) and not just a body to fuck and get his orgasm out. I love this about him because it allows me to gauge his emotional state, a kind of way to read his mind through his body. With that being said, I understood the reason why he could not get fully erect during threesomes. It's a kind of backwards way of thinking because you would think a woman would want her man hard for other women during this type of situation, to show to her how big and hard he can get. But actually it's kind of a compliment. Maybe not a compliment to the other woman in our bed, but I don't care, especially when we may not even see her again to have to explain to her during subsequent visits the reason behind a not-fully-hard dick. What I also realized is the extent of Ryan's loyalty to me. He has never touched another woman let alone hit on one. He knew that I was extremely jealous, but in return I loved him hard. After years of him proving this loyalty to me, it made our talks of threesomes easier; not acceptable, but certainly more open to having the talk about pros and cons.
My suggestion is to have a solid foundation with your partner before even considering a threesome. Threesomes are not meant to be used to bring couples together. If anything, it will do the opposite. When we first started the threesome talks, I was very open with Ryan with what exactly I liked about them as well as what I didn't like, i.e. agreed-upon boundaries. When discussing our boundaries it could have easily turned into a battle of wills and who would give into whom. If that were the case, we weren't ready to bring someone else into our bedroom. Anyway, the boundaries we discussed included him not kissing her, him not cumming in her, to name a few. I made my thoughts very clear because this was a big step for us and whatever we did, we couldn't take them back once they were done. It helped so much to tell him what my turn ons were, and it turned him on to hear them.
After the first few times, I came to the realization that my bisexuality being the main reason to explore threesomes was matched by something else. One of my biggest turn ons was being able to be a cheerleader for the other woman. I loved whispering in her ear how sexy she looked with a dick in her mouth; I encouraged her to take it all in her mouth; We licked the length of his dick together, our lips meeting at his head; I held her and licked her lips as she moved up and down his dick; I fingered her pussy and told her that she was a good girl for not forgetting to lick his balls. I was in a nurturing position, like a den mother, and she was the new student coming in who didn't know what to do. And they never do. What may work for them on other men was not necessarily what Ryan liked. I took pride is telling them what to do and encouraging to do what I, myself, knew he liked. It was a way for her and I to bond and to accept her as a newcomer. It was my way to thank her for giving us this experience and for helping fulfill our fantasies.
Another big turn on was being a part of a real life porn. I've watched so much of it, and nothing compares to living it. The hot bodies in the room, the mouths all over each other, the moaning. I loved seeing a live penis go inside a live vagina. I get to sit on a woman's face as I hold her legs up so Ryan can stick his cock in her. I love giving a play-by-play of what she's doing, giving her compliments to her pussy-licking skills while telling Ryan what she's doing as I rub my holes on her face. I tell Ryan to fuck her hard as he's behind her and she's bent over and eating me out. I love feeling her body thrust forward as he pounds her. And I love hearing her moan as her cervix gets abused. I know that feeling and it excites me to know she's feeling it as she tongue-fucks me.
I also get to live out my own fantasies by texting her and telling her all the things I wanted to do to her. It got me wet knowing she wanted me to fuck her with my strap on. To see the length of the rubber dick go in her as she was on her hands and knees was amazing. I'd work it in her slowly, feeling her body move forward as if she's not ready to take it all in yet, and when it's completely inside her, I lean over her and tell her how sexy she looks sucking Ryan's cock. I watch her up close as I move my hips, feeling it stop at the back of her pussy.
When I was able to do all these things, I knew that my jealousies were near non-existent.
Remember: it's not about having the power to control your insecurities. I shouldn't have to tell myself, "You could do it, Venice! Don't be an insecure little girl!" To "control" your jealousies means that they're still there, you just choose to ignore them. But the fact is, they're still there. Face them. Find out why you have them. Reason with yourself. Discuss them with your partner. You have to have a good man (or woman) who will reinforce the strength of your relationship. It's not solely your responsibility to bear the emotional weight of threesomes. Whether it's your first threesome or your 501st, each experience is different. Each has the potential to bringing you closer or drive you apart. The only constant is each other; your partner takes precedence. Jealousy can rear its ugly head, so let your partner know about them…there's no such thing as communicating too much.
TAGS: Jealousy in Threesomes