It is estimated that 90 percent of males regularly masturbate by using their hand(s), which is considered normal. About 5-10 percent masturbate in what is called, a prone masturbation position. This is a technique learned by young boys where you lay face down and dry hump either your hand, a pillow, a rolled up towel or sheet, or even a stuffed animal (Sorry Ted). Now, the term "rolled up towel" may be a bit misleading, because some people may think that they actually insert their penis inside the hole and try to mock a vagina sensation. This is not what I mean. The towel is rolled up to create a solid object, so the man can lay on top of it and grind / dry hump it. Most men that masturbate prone, actually prefer not to have an erection. Prone masturbation with an erection is extremely painful and crushes the erect penis (and engorged urethra) between the object and your own pubic bone, and pushes the base of the shaft into the prostate area. How do I know all this? Because this is the only way I masturbated until I met Venice.
To clarify, this is not something guys do to pretend they are having sex, this is how they masturbate exclusively. Like a man stroking himself thinks about how the hand has the same sensations as the mouth or a tight vagina, a man masturbating prone is dry humping, using his body to create friction rather than his hand. I've never masturbated prone and actually thought I was having sex with a towel. It was just a way to get off, except being able to balance on my elbows, move my hips, and relax much more than when a man jacks off. Some men have masturbated prone for over 20 years and cannot orgasm in the traditional "stroking" fashion. I also couldn't orgasm through stroking, and to be totally honest, jacking off just didn't feel good to me at all.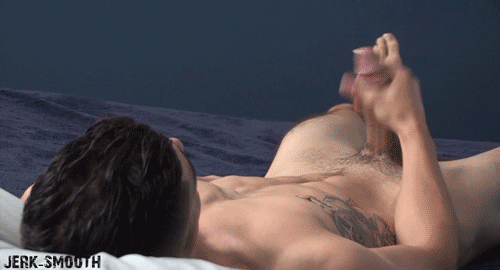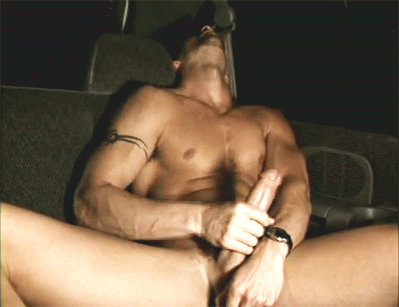 To some men, it is weird or less masculine for a man to masturbate, or admit he masturbates. To others, anything other than going to the bathroom and stroking yourself would seem less than masculine. However, judging how other men masturbate is probably the most emasculating thing a man can do in my honest opinion. Later in life, watching porn and seeing men rub their own balls while a woman watches, run their fingers deep down their taints and what appears to be over their asses, or using their free hand to rub their nipples, all while he stroking seemed extremely weird to me. Did I judge them? Nope, not really. I just tried it myself and realized jacking off really isn't all that bad. It's much better when your woman watches and helps. But for the record, stroking your penis is definitely not more manly than masturbating prone. I barely touched my dick, didn't want it erect and hard, didn't cum all over myself, didn't rub my balls or rub my fingers over my ass, and since we are face down, our free hands didn't rub our nipples. Basically, we lay relaxed, slowly grinding a pillow or rolled up towel until we orgasm or fall asleep.
Regardless, this type of thing is never talked about in locker rooms or with your closest friends. I can only recall once, my older brother telling a joke to a group of us about a rumor of some kid caught by his mom dry humping a pillow. I hid my own guilt by laughing and responding to the group myself, "He'd going to fuck around and get his pillow pregnant if he isn't careful." Other than that, the idea of masturbating prone has never came up in my lifetime. And, as embarrassing as it is to talk about masturbating, it is much more embarrassing to admit that not only do you masturbate, but you use rolled up sheets or pillows to rub your penis on until you cum. Talk about making your friends freeze and look around the room at all the pillows, as they walk carefully out of your house scared to even touch the walls.
Rightfully so, I would hump whatever pillow felt the best on my crotch when I was alone.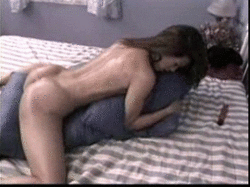 How do 90% of women masturbate? Well, to answer this question would be foolish. I doubt 90% of women have a uniform way of masturbating, because although men seem to want to fuck women in every position possible, every hole possible, and as many women as possible, when it comes to masturbation, they are as simple as it comes. Women, no so much. Insertion? Rubbing the clit? Check. Nipple stimulation and breast play? Check. Ass stimulation? Check. Fingers? Check. Comb handles? Check. Pens? Check. Water faucet? Check. Pillows? Check. Wash machine on spin cycle? Check. Women, although usually the more reserved in the bedroom, masturbate in every way they can enjoy it.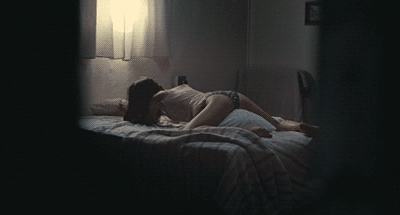 As a younger boy, the biggest problem I had masturbating prone was my erection. Although I didn't have any porn available (pre-internet), getting erections looking at my ceiling just didn't happen for me. Therefore, having a flaccid penis and rolling over to slowly rock my body back and forth over a rolled up sheet relaxed me, and yes, even made me orgasm. It's the first way I ever came. The body position is exactly the same as missionary sex, the elbows can be placed the same way you would place them if a woman was under you, and in essence, you dry hump the solid object with a flaccid penis until you orgasm. Much like a woman will grind her body back and forth over pillows until she orgasms. In fact, it really isn't uncommon for women to masturbate prone because it really is easier to use your body and leverage to give you the friction you need to reach an orgasm, rather than moving your arm back and forth.
Cons:
Although this blog may seem like it supports prone masturbation, the truth is, 10% of the male population may have it wrong. I've learned over the years that masturbating while flaccid effected the way my brain and body react when I get horny. I can literally remember looking through Hustler magazines and feeling my penis erect while I was grinding my body against a pillow. I'd stop grinding and roll to the side, and wait for my erection to subside. I just could not masturbate with an erection. It was painful. I could feel my erect penis jolt back and forth from side to side, smashing my urethra, and the worst pain, my actual hard shaft pushing back into my prostate causing sharp pains. Because of this, I'd wait to get semi flaccid and then continue grinding my body. Even flaccid, I'd purposely put a lot of pressure on my shaft and head to create the sensation needed for an orgasm. I noticed that my shaft and head itself would slightly twist, almost turning my head into the object so as I grind, the head was sideways rubbing against the pillow or towel below. No matter how good it felt, I knew it just wasn't good for my dick.
Erectile Dysfunction:
However, I was young and didn't care. I also didn't have a long line of women waiting outside to test my penis functionality and see if my prone masturbation effected it. However, with the few girlfriends I did have in high school, I couldn't stay erect long enough to even put a condom on. I always saw it as nerves, because when I met Venice, I never once had any erection issues. I thought maybe she was the only woman I was ever truly comfortable with, which still may be the case. However, looking back, judging by the various threesomes we have had, I believe that masturbating while flaccid effected how I respond when I get horny (without an emotional connection). Being horny just isn't enough, even today. This technically would be classified as an erectile dysfunction. This isn't just exclusive to prone masturbation though. as I've also researched and learned normal masturbation and watching porn can also desensitize a man towards sex and also create erectile dysfunction (mentally and physically). I've also heard that normal masturbation methods can create what is known as the "death grip," where a man has to squeeze harder and harder to get the friction he needs to orgasm (this also happens with women and their vibrators) while he masturbates. This death grip leaves their penises less sensitive, which can effect them during actual intercourse, because no vagina will be as tight as your hand when you squeeze it. Therefore, a man gets more dependent on his hand to orgasm, than his woman's pussy. Some men (a huge problem in marriages) will bypass an opportunity at sex, wait for their spouse to go to sleep, and watch porn and masturbate. I'd call that a relationship dysfunction.
Let's get back to prone masturbation for and second and talk about the pressure prone masturbation creates. I've heard people defend this method, because like me, it became more of a relaxation tool than actual masturbation. If I was stressed out, I could lay down in bed, rock back and forth over a rolled up towel, and eventually roll over and fall asleep. I wouldn't even orgasm, I just needed to relax. Over the years, I would feel very little pressure, as it was something I had done my whole life. After I stopped and Venice taught me how to actually stroke my dick (yes, I was taught how to jack off, watching a female jack me off….how weird is that? — future blog). If I got stressed out, I'd catch myself rolling up a sheet and slowly grinding it. The less I did this nightly, the more it became extremely uncomfortable when I did do it. In fact, I found it painful. Something I had done my whole life, yet now I can't even do it for a few minutes without feeling awful pains in my shaft and balls from the pressure of the grinding. For me, this shows how much damage and pressure I was putting on my penis before, except I was so used to it, it didn't bother me. My penis had regained it's sensitivity and grinding back and forth became extremely painful. I really have no idea how I managed to masturbate like this for years.
Penis curvature.
Because this form of masturbation isn't an even grip, yet more of a grinding motion where your penis will lean to one side and bend, it leads to penis curvature. It also takes place many times while your penis is half flaccid, half way erect, pushing blood into the curved area rather than distributing it evenly. As you grind back and forth, your head digs down into the towel, while your body pushes your semi full shaft forward. This is what gives a good sensation, that I now know resembles the same sensation I get when my penis hits the back walls of a woman's vagina. To this day, that is the sensation that usually sparks my orgasm. Thank goodness for women with shallow vaginas. Anyway, this intense pressure pushing on one side of my shaft over the years, no doubt altered my penis shape. My penis did always bend one way (the same way I am curved), as I put pressure on it to feel the stimulation that lead me to an orgasm. Not that all curved penises are due to this issue, but I feel my slight curve absolutely is. I wasn't curved when I was young, and since I never masturbated normally, my dick has been pressured in that direction all throughout puberty.
Prostatitis:
I have also dealt with Prostatitis.
Prostatitis is inflammation of the prostate gland. The inflammation can be due to an infection as well as other various causes. Prostatitis accounts for nearly 2 million visits per year to outpatient urology practices in the United States.
Is masturbating prone something that led me to a sensitive prostate that is prone to infections? I will never know. However, I believe it did. The pressure I feel on my prostate while masturbating prone, is the same pressure any man would feel if their penis is hard and they dry hump a woman's leg. Do this the next time you have an erection and tell me if you think it's healthy for the penis to be forcefully pushed back into your own body by the pressure of your muscles and body weight grinding into another person (or object). Even to this day, if I do somewhat rougher sexual positions (arching my dick downwards), I can end up with a bout of prostatitis or even a UTI.
Urethral Stricture:
A urethral stricture is a narrowing of the urethra caused by injury, instrumentation, infection and certain non-infectious forms of urethritis.
This one speaks for itself. If you injure your penis through excessive grinding, this could possibly lead to an urethral stricture. The problems strictures lead to are urinary tract infections (yes, men can get UTIs), which can lead to other more serious conditions.
Urethral caruncle:
Urethral caruncle: Urethral caruncles are polypoid (or stalk-like) masses, hanging from one area of the urethral opening. These are usually spotted during an examination for another condition. They are relatively common in women who do not use hormone replacement therapy (HRT) after menopause. Symptoms can include bleeding and pain with urination, frequency, urgency, and tenderness around the opening of the urethra. The primary sign of this problem is a thin, reddish membrane protruding from one portion of the urethral opening.
During my bouts with prostatitis, I've had to deal with fingers in places I didn't want, as well as a camera slid up my penis into my bladder (cystoscopy). This is a procedure that you do totally awake. However, I wish I didn't have to be. I hated it. I also saw that I had small little benign polypoid masses at the opening of my urethra (from the bladder) that were created from trauma of some sort. Well, guess what I did in my life that could have possible lead to trauma of my penis? Let's just say my dick was never in the Xtreme games or didn't sky dive. But I did grind it on a rolled up towel for years, and I'd say this is just one of those things I've had to deal with as a result. Although it's rarely an issue, if these benign polyps get big inside, they can cover my urethra stream and rip off (creating blood and possibly a UTI as a result).
I've never had an STD, but having sex with pillows have been just as dangerous in my case (lol).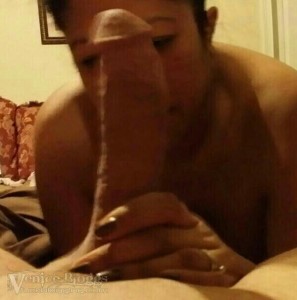 The good thing is, a lot of these issues have only set me back for a few weeks or put me on antibiotics, but my body and penis have bounced back. I have never had erection issues with Venice, but my body/penis doesn't seem to stimulate through "just" being horny. I get erections but more from being touched or feeling loved. I do not get erect when I see nudity, watch porn, without some sort of extra stimulation. My body/brain didn't learn that simply being horny means being erect. However, being loved and being touched by someone else, does still cause my body to react properly.
I haven't had a bout with prostatitis in years and my slightly curved cock (there are plenty of curved cocks that have never masturbated prone, so this could just be a coincidence as well) seems to give my penis character.
Below I made a pros and con list, however, I noticed that the cons far outweighed the pros. The cons are not exclusive to just prone masturbation, as normal masturbation, especially when it's rough, can also cause a lot of these problems. The pros seem to be a bit more superficial, while the cons can change your entire life. Although I am okay with men finding various methods of masturbation, I'd advise any man masturbating prone, to reconsider what it is doing to their bodies and minds (when they get horny).
Cons:
Erectile dysfunction (normal masturbation can also create this)
Loss of sensitivity (if rough, normal masturbation can also create this)
Possible nerve damage
Prostatitis / Prostate Problems (if rough, normal masturbation can also create this)
Urethra problems
Penis curvature
Pros:
Able to orgasm flaccid
Able to use any of your partner's body parts to orgasm (can titty fuck with A cups — smaller breasted women get their ego's boosted)
Prolonged orgasms
Better orgasm control and movement
Better fantasies
No increase in heart rate, relaxing, helps with sleep
Penis curvature (some women love curves)
Being able totally relax
No sore arms
No death grip or torn skin from excessive masturbation
Originally Published on: Jun 15, 2015 @ 12:52