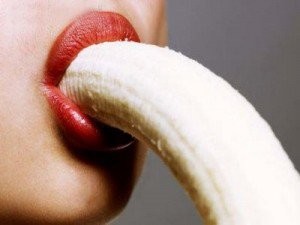 Ever wonder what goes down behind closed doors at blow job workshops? Wonder no more!
1. Start slow.
"It's fun to start soft. Let your partner get hard in your mouth, without any motion. Just let them experience the warmth of your breath and wetness of your tongue then gently begin to suck. Anticipation will make your partner even hotter." ― Rebekah Beneteau, a sex, kink and intimacy coach and co-host of the webinar "The Joy of Oral: Make Your Next Mouthful Matter"
2. Don't shy away from lube.
"People often think that their own saliva will be enough lubrication to get the job done. It's actually best to add a bit of lube to get started: either water-based or silicone. After a few minutes, you may build up enough of your own juices to keep the action going. Sucking on a hard, sugar-free candy can also help you build up saliva." ― Melissa Jones, a sexologist and executive director of the Sexology Institute and Boutique in San Antonio, Texas
3. Get handsy.
"Remember: A good blow job is 50 percent hands. Using your hands, with even pressure and friction in concert with your mouth, does more than what your mouth can do on its own. It can make or break a blow job experience." ― Elle Chase, a sex educator and author of Curvy Girl Sex: 101 Body-Positive Positions to Empower Your Sex Life
Continue Reading 17 Things They Teach You At Blow Job School