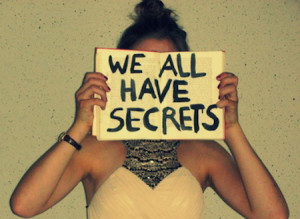 Adult videos make threesomes seem absolutely perfect.   As with everything that gets glamorized, the actual experience isn't as glamorous as the idea or fantasy. Below we will give our readers a few confessions that we may or may not have already talked about. Although our stories also glamorize our experiences, that isn't this blogs intentions.
Ryan: My relationship with Venice is autistic. We aren't understood and the decisions we make probably don't make sense to anyone but us.  We have the outside world totally locked out.  Our inside jokes, our talks, our dislikes, and yes, even our threesomes.  The things we do bonds us closer together, but the third person becomes just an object we have totally used.  Whether to talk about after they leave, or to talk about while they are there.   Obviously we have no bad intentions to hurt them or anything, but we both like the idea of using the other person and seeing what they will do with us. When they leave, we move on with our life as if they do not exist. I find this behavior very psychopathic. However, because Venice and I do this together, it bonds us and gives our minds this, "us against the world" feeling. This is also how you maintain a successful relationship while adding other women to the bedroom. A total shutdown afterwards is important.
Venice: Threesomes aren't as glamorous as they're believed to be. Yes, it's a turn on to be in it at the moment, and yes, I love being in one. But afterward, we start to recap the night and don't feel like sex gods. And as it turns out, there were no harps playing in the background as I ate a chick out. We're all human, we all have flaws, and we're all imperfect.
Ryan: The idea of threesomes is better than the experiences themselves.  The freedom of having a spouse that almost becomes like a partner in crime (of passion), is liberating.  It's like a sexual Bonnie and Clyde, where we use women together, talk dirty to them, then go back to our normal lives like it never happened afterwards.  It's a rush and it feels invigorating.
Venice: I liked fucking the other women with strap-ons.  I liked hearing them moan when I pushed my dick in too deep.  I liked watching their walls stretch because the cock is bigger than what their bodies are used to.  I like watching the girls lips pull out and grab on to my strap-on each time I slide it out of their bodies.  I can understand why men fuck hard or enjoy hearing a woman moan and cry while being fucked. It's exciting, dirty, and the one time in our life where we can hurt someone and not feel bad about it.
Ryan:  I am unsure how a threesome would be as a single man, but when you are in love, it's not as amazing as you would think it is. It's also not fair to the other women, but I guess we never planned on it being fair.  Because they are not your wife, no matter what they smell like, it isn't going to be the same.   Too much perfume, too much sweat, too much seafood (old cum), too much (fill in the blank for various things you have smelled while with a woman for the first time).   For me, I was turned off by anything that wasn't my wife's natural smell.
Venice: There were times when a girl wasn't "smelling right" to me. Specifically, an odor women have after they have recently been came in. How do I know the smell, because if I have sex and get came in for a few days straight, my own body will have a slight smell that isn't natural to me.  If my vagina does not have time to cleanse properly, old semen does have an odor, no matter how well I try to wash off.   This is why I will usually cycle, from a cream pie, to cumming in my ass, to swallowing.  Or I will just have Ryan pull out and cum in my ass instead of my vagina each time. This keeps my body as fresh as possible and gives my vagina time to cleanse.  I like to know I am totally fresh. Whether women want to admit it or not, they really wouldn't know unless told or they were eating their own vaginas.  And some guys may love it dirty and sloppy, so maybe they will never know ("If it smells like fish, make it a dish. If it smells like cologne, leave it alone").   However, I don't.  I'd prefer the women I went down on to smell fresh,  but that isn't always the case.  I only licked inside a few women that really turned me on, otherwise I kept my tongue on the clit, circling and stayed away from their lips, hole, or insides.
Ryan: I've never licked inside another woman.  If I went down, I only licked around the clitoris area, and briefly.  The first woman we were with, I did licked over her lips but never inside her.  I've never tasted another woman's insides and wouldn't want to.  That doesn't turn me on. Not really knowing their habits or history was always a huge turn off.  I had no idea if the night before they were with some guy and he would cum inside them.  This thought totally killed my mood.  There is no exclusive hookups with threesomes, as the girls looking to join a couple more than likely aren't angels.   With that being said, can I really enjoy fucking some girl with day old cum inside her?  I also do not enjoy the idea of Venice eating pussy that was used up the night before.  I find that repulsive as hell.  Washing or not, the body needs a few days to really cleanse itself of semen when you are ejaculated in.   Venice will swallow or take anal cum shots days prior to a planned threesome to make sure she is fresh for the other lady, but I do not think we got the same courtesy.  And ladies, the smell of a recently fucked and came in pussy is absolutely obvious to men that pay attention to a woman's body, or know the difference between a dirty untaken care of pussy, a recently came in pussy, or a fresh pussy that hasn't been came in in a few days.  In my opinion, a fresh pussy doesn't have a sex smell, or an aroma of any kind.
Venice: Once she was penetrated, I was done eating her out. If Ryan has already fucked her with a condom, I didn't want the rubbery/spermicide taste in my mouth. Similarly, once I fucked her with my strap-on, I didn't eat her out after that. Why? Because after a good ramming, essentially what I've done is brought out the old cum that was already sitting in her. The odor is unmistakable, and I don't want to literally nose dive into that.
Ryan: Every threesome I ever participated in I had some sort erection issues.   I blame the condom, the different things that turned me off, the nervousness, the waiting for the girls to play rather than just going all out for my own orgasm, the alcohol, and my comfort level.  Some got me extremely hard during oral sex, but any time I would put on a condom and penetrate another woman, I would lose my erection rather quickly.   This is actually something I would have rather not happened, so it's a confession about my own shortcomings.  This is an issue I have never had while I am alone with Venice.  I do feel that for a guy to just be totally turned on and erect, he'd have to be totally into both women.  Because I felt threesomes put my idea of loyalty in jeopardy, I could never let myself be totally turned on by another woman.  I just don't have that, "forget about my wife's feelings and be a total horndog with an erection and fuck everything that walks" mentality.  I will never have that.
Venice:  I used to be real self-conscious of my body. Having kids didn't help me with that problem.  One girl I was with always asked to have the lights dimmed, and I understood. I didn't want to be judged either, so I did what I could to make things comfortable for her.
Ryan: I only had two good orgasms during our threesome experiences. One, I jacked myself off and shot cum everywhere.  It was a really intense orgasm.  It also was a nice touch seeing both girls eat my cum afterwards off my body afterwards. The other, I had a woman riding me (fucking my stomach with her pussy) while Venice was behind her deepthroating my dick. This orgasm was probably one of a kind because I had some girls double D breasts hanging in my face while she was whispering for me to suck on her titties while I came, and Venice working my cock like only she can.  Then when I exploded, I felt Venice drive her face into my lap so my cock was all the way down her throat, while the woman on top of me suffocated me in her nice smelling chest.  The rest of my orgasms, if I had one, felt forced and I only came because it was kind of expected of me (forced orgasms are never enjoyable and leave you totally exhausted in a bad way). Half the threesomes we had, I didn't orgasm.  On the times I didn't orgasm, I'd stick my dick in both girls mouths and pussy for a while, then eventually leave to take a shower and let them play.
Venice: I've only orgasmed once through oral sex from another woman during our threesome experiences. That's right: once. I've made it a point to never lie to Ryan about cumming. That means I would rather let Ryan lick me for an hour without climaxing than "fake it." It's been different with threesomes.  I didn't care if I really came or not. I was either too self-conscious about her thinking that I was taking too long as she was between my legs or I was just kind of bored and wanted to eat her out instead.  That's the thing with threesomes, I've been eaten out by Ryan for  years.  I've been fucked.   I've sucked his dick alone.  But he doesn't have a pussy or breasts for me to play with.  There isn't another person to watch or kiss while I am sucking his dick.  I don't get to see sex or watch it from third person.  These are the things that a threesome gives me that I can't get otherwise.  So while being eaten out, unless it was just absolutely amazing and my mood was perfect (just one time), most of the time I would moan and mimic a real orgasm, just to satisfy the other woman so we can move on to another position…a position I can't normally experience everyday.
Venice: I like boobs. I knew this before I started fucking chicks. Boobs always turned me on. I like how they shake and jiggle, I like how I can grab a whole handful in my mouth and in my hands. I want to motorboat her, not have it be so flat that I can play checkers on it.
Ryan: I never kissed a girl on the lips during a threesome, but at first I thought I would have to.  I didn't know if it would be awkward or uncomfortable to turn my head or ignore a girl if she tried to kiss me.  After the first experience, I was no longer uncomfortable and knew I could handle it.  A few times girls would hover over my face, I would turn my head or just grab their necks and pull them into me so we weren't facing each other.
Venice: My first kiss was exciting. Why? Because I'd been talking about it for so long and looking forward to it for months prior to it actually happening. Once Ryan and I started talking about my bisexuality, my first step was to kiss a girl. The whole planning was probably the best part. It was like planning a trip to Disneyworld. The talks, the anticipation, the expectations. Everything was so new and fresh. Now, though, it's not so exciting. I feel it's more of a chore, like the beginning of a porn when they are forced to kiss.
Ryan:  Threesomes with condoms are absolutely awful.  At least with a condom in a one on one situation you can keep the condom on until you are finished.  Not in a threesome.  You cannot pull out and stick it in the other girl immediately (with Venice I don't use a condom and I wouldn't ever stick my dick in another girl with a condom on and then stick my dick in my wife with the same condom), you cannot keep fucking back and forth from mouth to vagina, vagina to vagina, or pull your dick out and feed the other girls pussy off your dick.  After you take the condom off, your dick smells and has spermicide on it, so unless you are just with two women that enjoy eating old rubber tires, you have to wash off, not wear condoms (not an option), or switch from condom to no condom between both vaginas.  Who wants to suck a dick that tastes like lube, spermicide and the inside of a condom?  Who wants to keep taking off and putting on condoms when you switch back and forth?  Unless you just want to go raw in the other women, the experience is nothing like you expect and the mechanics behind safe sex in a threesome just doesn't make sense.  Not being safe, doesn't make sense more.
Ryan: Skinny girls are amazing to look at.  In every way I find skinny girls attractive, the tight waists, the stomach slightly having visible muscle, and the idea of petite and small.  Visually, it works.  Physically, for me, it just felt very unnatural.  I am 6'4, 225 pounds.  Dealing with a girl 110 pounds, my one hand covers almost both of her ass cheeks, did not feel sexy to me.  A little size is an absolute comfort thing.  I guess I can compare it to the idea of a huge horse cock on a man.  Appearance wise its pleasing, every girl desires it, but behind closed doors when he is smashing his huge 12″ inch horse cock into their small holes, it isn't the most comfortable thing in the world.  The idea is great, the appearance is great, but still, most women would absolutely prefer the comfort of a nice 6-8 inch man if they went off how it felt physically.  If that makes sense.  For comfort reasons, sex with girls with a little size feels natural for me.  I want ass, I need hips, I want to be able to rest my body on yours and not feel a skeleton under me.  I don't want to fuck and bump your hip bone. Seriously, I really don't.  But you sure do look good in photos though.
Venice: I like girls with a little more meat on them. I'm not a BBW lover, don't get me wrong. But after we're done, and she has to bend down at the knees because her tiny little bones aren't used to being fucked, then damn. I'm always afraid that we'll end up on the show "Sex Sent Me to the E.R." and having to explain to the triage nurses that I was on top of her missionary style, while Ryan fucked me from behind, and the force of our bodies on her dislocated her hip.
Ryan: I've penetrated 2 other women without a condom during our threesome experiences, both prior to Venice and I deciding we wanted to be safer.  Although I enjoyed the freedom of being able to penetrate one girl to the next, or feed them the other girls pussy off of my dick, the stress afterwards wasn't worth it.  Once I started using condoms, I never stopped, and have since been tested to make sure my bucket list of things I wanted to do in a threesome didn't end up giving me an STD.  I've actually been tested twice, once after the condomless threesomes, and the second time after the last threesome we had, because you can still get every STD from oral sex as well, just less likely.  Unfortunately, I have never used a condom for oral sex in my life.  Luckily, I have never had an STD.
Ryan: Our boundaries started with: Kissing on the lips is okay for everyone, if there is vaginal penetration, just one deep stroke (no condom was talked about), oral sex is okay, no anal, and everything between Venice and the other girl is okay.
Today the boundaries are: Kissing on the lips doesn't happen, vaginal penetration is fine (only with a condom), oral sex is okay, no anal, and everything between Venice and the other girl is okay.
After the first experience, I realized not kissing the other girl wasn't going to be awkward at all.  I had no idea what to expect during a threesome and I built a lot of things up as if I would feel obligated to kiss. That wasn't true.  Our boundaries changed, and Venice wasn't comfortable with me kissing another woman to begin with, it's just too intimate.  It's still no anal, except if the other girl wants to watch Venice and I.  This is actually my boundary, as thinking about analing another women makes me sick to the stomach.  I don't care if she is a super model, I am not interested.  If I didn't love Venice and want every part of her, I wouldn't enjoy anal.  I find it as an intimate act that tests each other on how far you will go for one another.  I will take all of her, if she will give me all of her. I don't want all of any other woman, ever. As far as penetrating her vagina once, that didn't last long.  When Venice saw it and realized it was something she wanted more, she would eventually force me to fuck the women harder, and deeper.   This control helped us both accept the idea, but penetration is no longer an issue for us.   I personally never had the penetration boundary, it was Venice's.  I felt that penetrating once is the same as just fucking, but I respected her wishes and knew she would need to baby step into certain ideas.  If she enjoyed what she saw and didn't feel threatened, she would open up to more.  If she didn't enjoy what she saw, we'd stop and never make that mistake again.  And penetrating just once wouldn't have been something hard for her to "live with."  Oral sex has never been an issue.
Venice:  No kissing. I'm glad I stuck to my guns about Ryan not kissing the other girls. I mean, Julia Roberts wouldn't kiss her Johns in "Pretty Woman." It's too personal. And this was something we had discussed after we wrote an article entitled "The Five Second Kiss Rule," which pretty much says that before we leave for work or upon seeing each other, we kiss for five seconds. It's not much, but it's better than a curt kiss on the cheek.
Ryan: I have never came inside another girl or felt even the slight hint of an orgasm building while penetrating another woman's vagina.    I have felt my orgasms build while getting my dick passed back and forth between the two girls sucking me off a few times, but never with vaginal penetration.  Usually, after a few minutes in another woman, I lose my erection, so not only have I not orgasmed, I cannot keep an erection after I've been inside them.  Truthfully, the only reason I penetrate is just to have that experience. Once inside them, I have no other desires, so my mood quickly disappears and I start thinking about washing the condom smell off my dick and getting oral sex again.
Ryan: The first girl we had a threesome with, probably came over to our place 6 times before we ever touched her.  We didn't rush into it and we both built up this huge lust for the girl, that when it did happen, it was amazing.   I believe it was this experience that let us both know that this was something we both enjoyed doing.
Venice:  I like a fat bootay. I also knew this before I started fucking chicks. Again, the roundness of a fat ass excites me. I love smacking them as they walk away from me. I like seeing it jiggle as I fuck her. I'm nasty like that.
Ryan: Introverts may think about these threesome sexual fantasies, and may end up talking their way into a threesome with their partner using logic and reasoning, rather than hormones and a hard penis.  But after they do it, it's tormenting.  A true introvert is loyal beyond measure and I feel they (me) are built for the idea of soul mates, or a life long partner.  Our loyalty helps with women trusting us enough to even think about doing threesomes, but that same loyalty is why we end up not enjoying ourselves.  Weird huh?
Venice: Sip a little before you and your lover fuck a third. Why? Because it will ease a little bit of the tension that you feel, that you'll always feel. No matter how many times we have sex with a woman, first time or 10th time, we still get a little nervous. Alcohol will take a little bit of that edge off. For me, it's two shots of rum on an empty stomach. Do NOT get blasted with 10 shots, a six-pack, and half a bottle of tequila. You definitely want to be in your right mind when it all goes down and cognizant of everything you do.
Comment and discuss below!