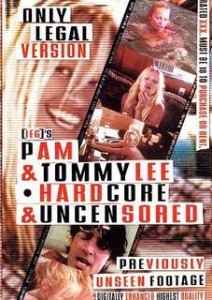 I suppose you are wondering why anyone would review the Pamela Anderson and Tommy Lee sex tape 18 years later. Damn, 18 years later?!    Well, first of all, our entire site is based off real couples and real sex.  This video is a bit of both.  Also, it doesn't feel right reviewing sex tapes or future sex tapes without at least writing our opinions about the godfather of them all. Yes, it's a bit outdated but it has to be done.  The fun part is we have never really watched these videos so for us it's still our first impressions.
 A bit of background for those of you that may have been underage or under a rock when this tape leaked.  Pamela Anderson and Tommy Lee had a sex tape of them on their honeymoon leak in 1995 after it was stolen from their home.  Anderson sued the video distribution company, Internet Entertainment Group. Ultimately, the Lees entered into a confidential settlement agreement with IEG. Thereafter, the company began making the tape available to subscribers to its web sites again, resulting in triple the normal traffic on the sites.
Another tape, which was made before the Tommy Lee tape, involving Anderson and musician Bret Michaels from Poison, was later announced, and an abridged version of less than 60 seconds appeared on the internet. Frames of the video first appeared in Penthouse magazine in March 1998. The tape was successfully blocked by Michaels, but a four-minute sex tape is still available on the Internet.
  Continue Reading Review: Pam & Tommy Lee Hardcore and Uncensored (Pamela Anderson)