Q&A: Should I Tell The Husband's Wife he is Gay and Sleeping With Me?
We met on Grindr. I live in a major city, he lived in a small suburb about 40 minutes away, so we always met up in my city for dates and my apartment for sex for the past 3 years, once or twice a week. Plus he went to a gym that was close to my apartment, so he was always in the area, there was never really a reason for me to go out to the suburbs. We were never exclusive, and he's bisexual, so I knew he was having sex with both men and women while we were doing our thing.
One day without any warning he blocked my number. I needed to know what I'd done wrong. So I started sleuthing online, trying to find an e-mail address I use to write him, if only to get closure. He has a very generic name (like "John Smith" but not actually "John Smith). I don't use Facebook, and so when he said he didn't have Facebook, it didn't really raise any red flags for me. But I got on Facebook and start searching for everyone with his name: no luck. I knew he was friends with a trainer at the gym, so I found the trainer on Facebook, and started going through his friends list: no one with that name. But I found someone else with his picture. And he was married.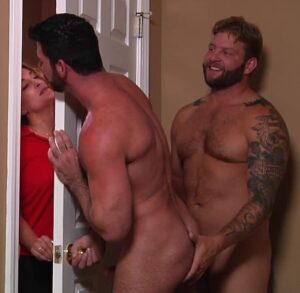 I've been coming to terms with the fact that I've been having sex for the past 3 years with a married man whose name I didn't even know. Not only did he tell me his name was "John Smith" but he told me he'd been engaged but broken up with his fiancee because he'd caught her cheating, and while he was heartbroken, realized he was bisexual and decided to explore that side of his sexuality. Instead, he was married and he'd been cheating on his wife.
A part of me wants to contact his wife to tell her he's been having unprotected sex with other women and men. I don't know whether it's out of concern for her health and safety–I'm on PreP but I doubt she is–or to satisfy my need for vengeance. But another part of me doesn't want to out his sexuality. I don't know what to do.
Venice's response
to gay husband
Interesting question. Part of me says tell the wife, because she deserves to know. The other part of me says, snitches get stitches.
Let's try to figure out why he blocked you.
The chances are, when he blocked you he was already caught. Especially if he blocked you for no reason and without warning. Whether it be she found emails or texts from you two, or another man (or woman). In the process of working it out, most people require all outside contact is shut off, cold turkey. Whether it be from her, or from him showing her that he will never do it again. A guilty conscious, him trying to do what is right, or her doing it for him and him being cooperative. Him reaching out "one last time" for closure, shows he cared. We have to assume he told his wife he doesn't care about any of them, it was just sex.
Sound familiar?
If you do reach out, just know, the wife is more likely to believe him than you anyway. You may cause an argument, but he will more than likely find a way to label you as some weird stalker from the gym. He'll downplay anything he has done. And once they've cleared that up, him ever contacting you again is definitely out of the picture.
My advice is let him go and move on. If he has already made the steps to block you, and it really was without reason, then she probably already knows. Blocking you seems reactive to them probably getting in a fight over her seeing the emails herself. If you ever want to see him again, show him you can keep your relationship discrete and do your own thing.
Remember, you aren't just calling her and letting her know he is a cheater, you are calling her and letting her know he is a cheater and gay. Be careful.
Ryan's response
to gay husband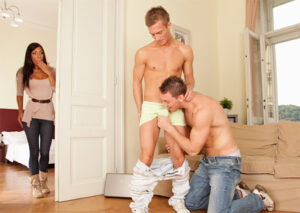 It seems like him blocking you for no reason would be the biggest hint that she already knows. He was probably already caught. His reaction was to block everyone to show her he is a changed man. Telling the wife only shows that he will never be able to trust you again, if he ever did (he has been lying to you the whole time). You're not going to be the hero that saves her from STDs, but you will get that revenge you may subconsciously want.
I find it hard to believe after 3 years with "John Smith" you didn't already know the deal. I think now that you lost contact, you are desperate and trying to think of any way to get back in contact with him, even if its through his wife. Start the healing process and let it go.