Sarina: Big Penis Trans Sex Doll Torso
We had an opportunity to review a torso sex doll and requested a torso of a trans woman. Being with a transgender woman isn't something we have experienced we figured it could be a fun fantasy. If you are a reader of our blog, then you know we have had threesomes with other women, so a woman doll doesn't really interest us. On top of all that, we have actually shared our old fantasies about having a threesome with a trans woman in the past. So with this doll, we will be able to act out some of our fantasy.
So how did we like the Sarina: Big Penis Trans Sex Doll Torso

?
It was fun and we enjoyed ourselves. The body is a bit smaller than I imagined, but the genital detail was extremely accurate. This is a good example of how a penis can look huge on a smaller body, because the penis measures slightly over 7 inches, but when viewing the photo above, it looks to be about 10 to 12 inches. The breasts and nipples felt like how a woman's breast and nipples feel. The penis felt extremely realistic. What shocked me the most was how the penis can be shaped, bent, and moved around to maintain this position. I have never experienced anything like that. It made for a comfortable ride, regardless of how big it appears. But the most realistic part of this doll was the testicles. I can't believe the sex doll industry has mastered the art of recreating a man's testicles. This doll has the realest balls I have ever felt on any sex toy product I have reviewed. Nothing is close.
Our experience with the doll was pretty basic. We laid Sarina out on the bed on her back, with her large cock reaching for the sky. I sucked on her dick while Ryan watched me. I rubbed the base of her dick and held it in my mouth. He would move his hands down to her balls and rub them while I deep throated the sex doll in front of him. This was sex enough for him to get erect, which he stayed for the rest of the experience. A lot of times with our threesomes with women, he would get erect for a few minutes then get soft. Whether it be the pace or just not being comfortable. With a sex doll, this doesn't seem to be an issue. He stayed erect and was able to do a lot of things we have wanted to try for a long time:
Double vagina penetration. My husband was only able to get his head inside me before I screamed and he stopped. I could never be a porn star. Although I was wet (this isn't our first rodeo, for all those that read and think they know the problem), it is just too much girth to try and fit inside my tiny vagina. I had to have Cesarean Sections (C-Sections) with my children because of issues during my first pregnancy. I also was born through a C-Sections, as was my mother. My genetics and family history is clearly my vagina wasn't made to have large things pass through it. But we tried. It was fun but extremely painful.
Double penetration (vagina and anus). This was fun. Much more comfortable than trying to shove both in one hole. It makes the anus much more tight, which I have heard isn't necessary, but it does. It is extremely easy to ride this sex doll because of the weight and size of the body keeps her in place on your bed, so you can lean over and let your husband go to town on your anus while your vagina is stuffed.
Going back and forth between two different dicks. This was an interesting feeling because no matter how stuffed I was with Sarina, when my husband would take her dick out and put his in, I felt orgasmic almost instantly. Something about a real dick, it's warmth, the electricity between a two real bodies, and the sturdiness (while still soft flesh) can't be replaced. However, it was still fun feeling my husband fuck me, then pull out and shove Sarina's dick back inside me. This was also a neat experience because my husband was able to clean my pussy off Sarina's dick while at the same time keeping her wet so she could slide back into me. He also got his first taste of sucking on balls! Overall, this is a sexy fantasy and position.
My husband got to watch me ride a dick while sucking on his. This one is pretty self explanatory, but a lot of our fantasies of this sort I tend to be turned on thinking about sucking his dick while being fucked from behind. So this sex doll can help you feel these sensations with your partner.
We finished our experience moving Sarina off to the side and fucking each others' brains out. There is a powerful reconnection phase after an experience that sits on the fence of something we'd never want to do with another person. Although this is just a sex doll, the reconnection phase is still intense. The orgasms afterwards even more so.
---
Sarina: Big Penis Trans Sex Doll Torso Pros and Cons
Pros:
You can live out fantasies you may not try otherwise. Whether that be with a woman sex doll, a man sex doll, or a trans sex doll. This gives couples the ability to try things they may not want to try with a living human being, whether because of egos, the problems that can occur afterwards, or whatever else may arise.
It is actually crazy how real the testicles feel. From the inside, to how they stretch, the weight, and the 2 hard testicles inside. I love this. I wish this company would make full size sex dolls, because the details are unbelievable.
You can actually move the legs around, bend her over, and have sex with her in any position you'd like. The details from the back look extremely realistic. Although my husband did not penetrate the doll, we may do that the next time we play with her.
I have never seen a penis that moves and stays in the shape you move it. Not in any sex toy we have reviewed. So if you want a slight curve, you can have it. If you want it to aim upwards, you can grab the penis and it aims upwards. The skeletal system inside the doll is just absolutely amazing.
Cons:
Regardless of the doll just being a torso, it is extremely heavy. I tried to clean off and it is a task due to the weight. However, this con is also a pro. This just means you can lay it on your bed and it will not move around.
---
More Information and Price:

$259.99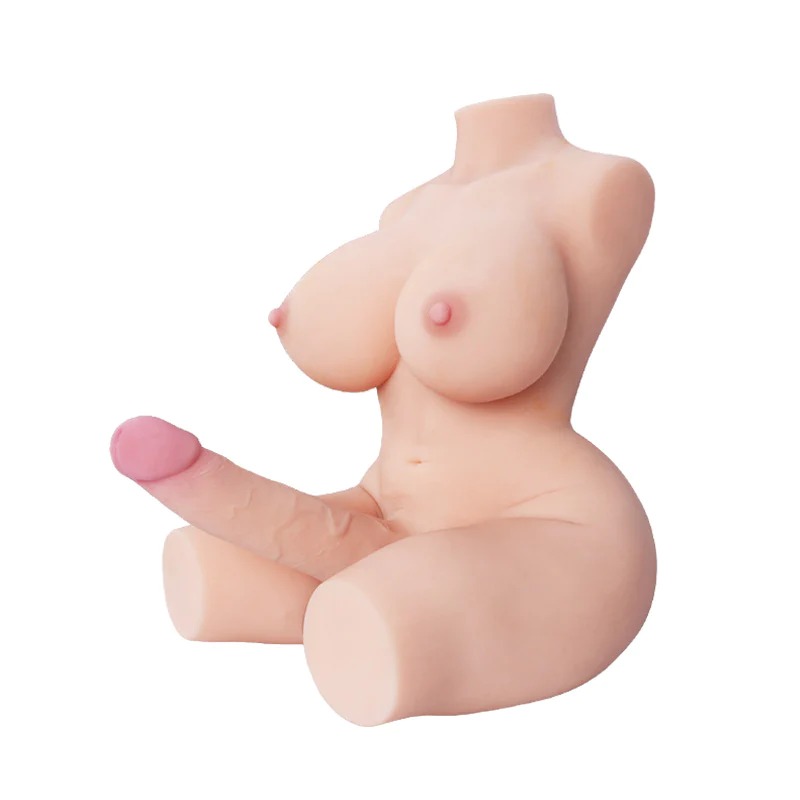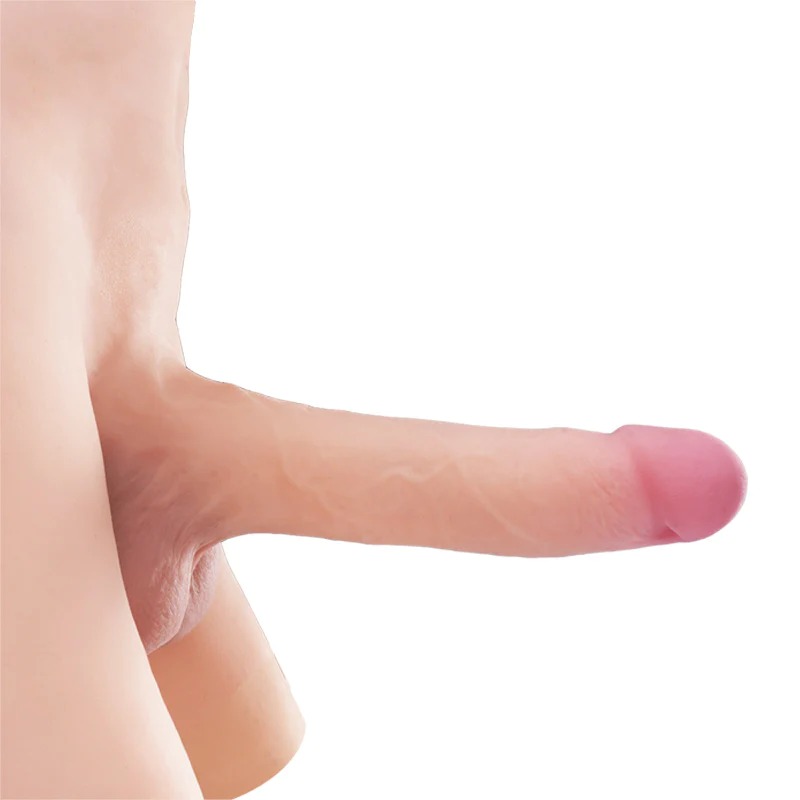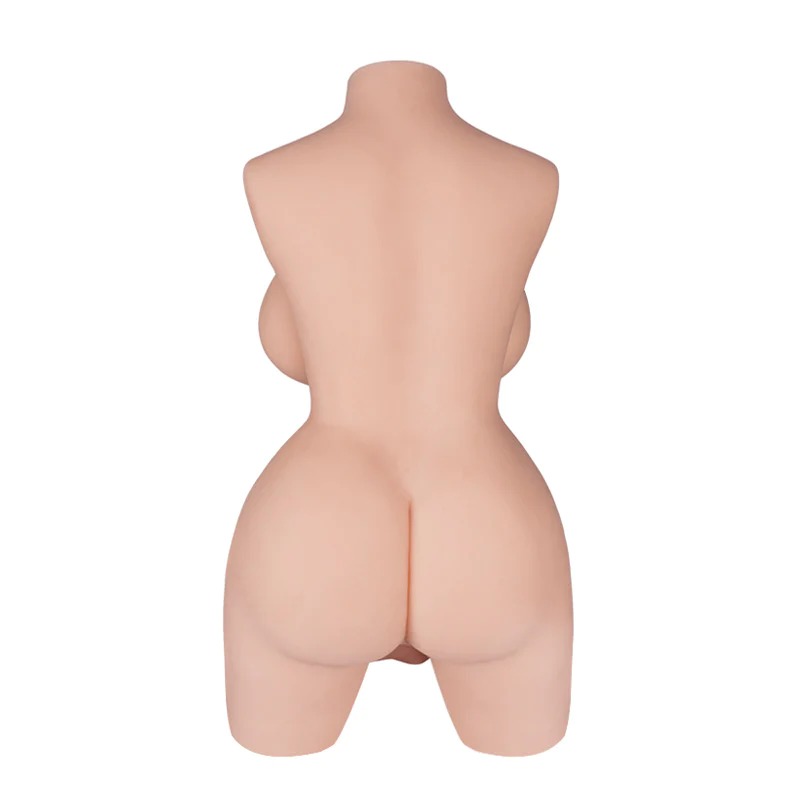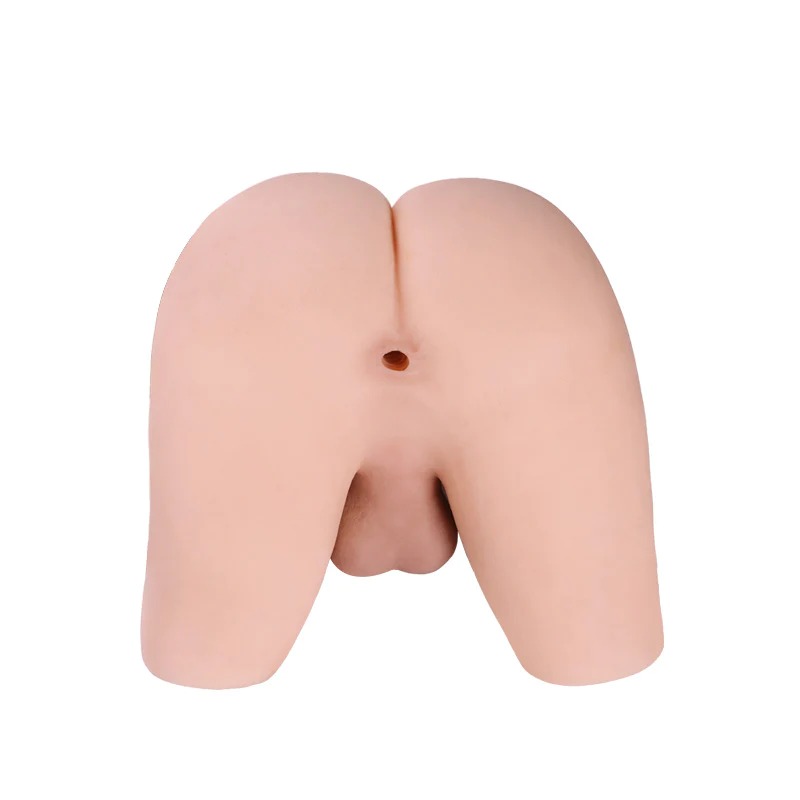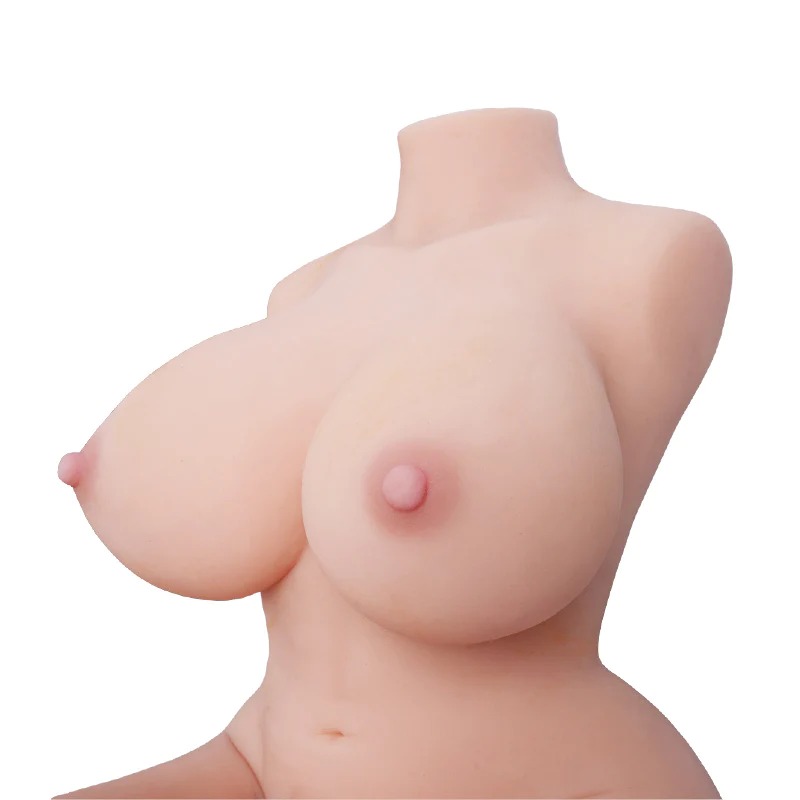 Website product Description:
Sarina is a brave trans man with both a big cock and sweet tits. The sexually active Sarina is obsessed with the female body while craving the embrace of the male body. This transgender sex doll can please you with her hard cock and tight anus, making her the perfect sex doll for both women and men.
Realistic Stimulating Big Dick
Sarina's 7-inch cock, with its wide tip and a slight curve, is the perfect stimulator for the G and P spots. The entire phallus is designed according to real people, and the details are incredibly realistic. The scrotum beneath the phallus comes from the unique craft of Tantaly, which feels soft and natural to the touch. Her hard cock loves to reach into the juicy lips of your vagina and will give you a different kind of orgasm when thrusting into your ass.
Strong Stimulation of The Anal Canal
With a channel length of 5.7 inches, it is designed to simulate the tactile sensation of the human anal sphincter and rectum. The dense circles and loose and narrow variations in the front section allow for a sucking sensation with multiple penetrating stimulation during penis insertion. The rear section of the passage has irregularly sized granules and narrow curves, creating a tighter sensation of glans envelopment and all-round sensitive stimulation.
Enhanced Experience with Sweet Breasts
The high-quality trans sex doll, Sarina, is soft, realistic, durable, and designed with body-safe TPE material. You can enjoy rocking her hips and breasts by squeezing them between thrusts – just like what you've always wanted!
Fun for Couples with Flexible Skeleton
With its steel skeleton and removable joints, the 19.8LB Sarina enables you to experiment with a vast range of exciting sexual positions with minimal effort. There is no doubt that this will be the perfect sex doll for married couples who need something extra in the bedroom.
Possible Positions
*Although these photos were grabbed from the store website. There are much more positions you can try. The doll can be missionary on top of the woman while the man fucks the anus of the doll, basically pushing the doll's penis into the woman at the same time. You can have oral sex together with the doll, you bend over with the doll and let your partner pick which anus he wants to penetrate while going back and forth. It is nearly limitless.
Specification
Net Weight
19.8lbs / 9kg
Gross Weight
25.3lbs / 11.5kg
Penis Length
7.09in / 18cm
Anus Length
5.71in / 14cm
Leg Circumference (maximum)
14.37in / 36.5cm
Leg Length
5.91in / 15cm
Suitable Storage Box
23.62in x 11.81in x 10.24in
60cm x 30cm x 26cm
---
We are not affiliated with Tantaly and get no revenue from this review. Our goal isn't to make money promoting things in hopes you buy it, rather we are just sharing our reviews on products we have tried and want to share with our readers. This item was sent to us as a promotional product under the terms and condition that if we did not enjoy the product, we are not obligated to write or publish a review. All reviews are just our opinions and experiences.